Call of Duty: Warzone 2 DMZ features a plethora of Faction Missions that players can complete for various rewards. One of the Tier 3 White Lotus Faction Missions, Medical Mule, tasks you with collecting and depositing Emergency Rations into a specific dead drop.
How to get Emergency Rations in Warzone 2 DMZ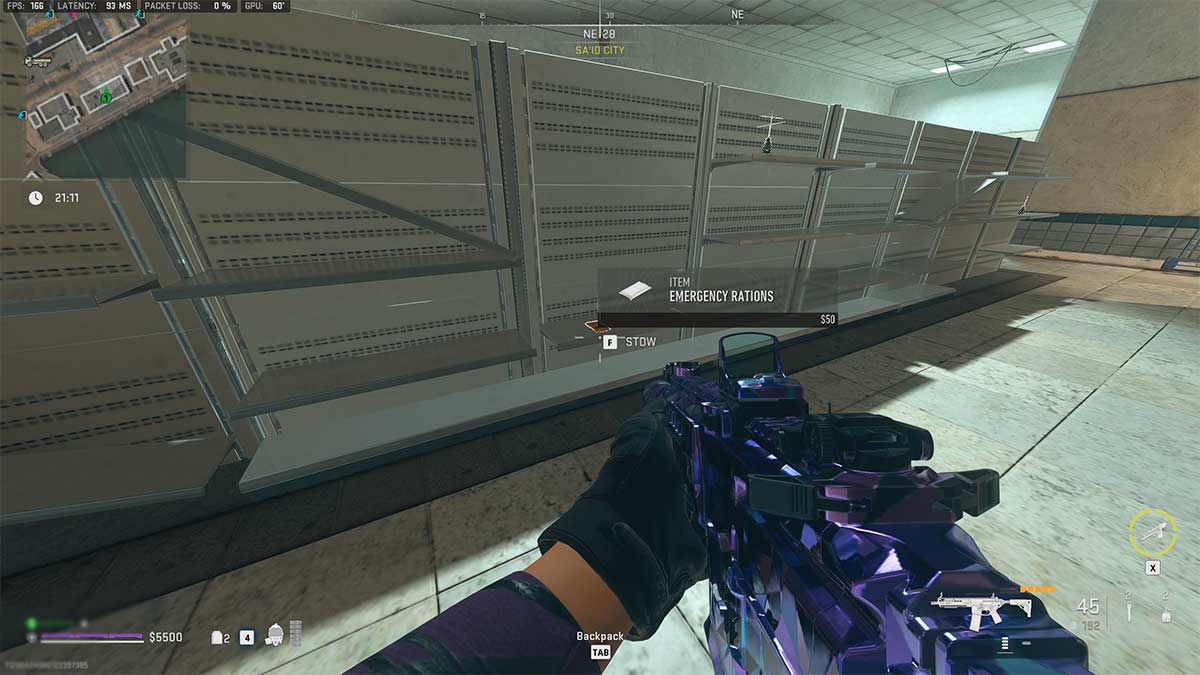 Although not the rarest item in the game, Emergency Rations is rather hard to come across. Its spawn rate seems to be limited, however, you can easily find this item if you look in the right places. Emergency Rations can be found inside loot caches, including fridges and lockers, and on shelves. Occasionally, dead AQ soldiers may also drop this item.
The Medical Mule mission requires players to deposit 10 Emergency Rations to the Sa'id City Mall Dead Drop, which is shown by the yellow marker on the map above. You can look for these items inside the buildings and houses in the encircled areas. Since the Sa'id City area is heavily guarded, beware of the bots and stay cautious of any enemy players.
Stay tuned to Pro Game Guides for more Call of Duty: Modern Warfare 2 and Warzone 2 content. In the meantime, head over to our article on Rarest Operator Skins in CoD Warzone 2.