Fans playing Call of Duty: Modern Warfare 2 at launch have had their fair share of issues with the game, but one of the most widely-discussed complaints is the blur that seems to invade the player's screen while they are in a match. There are ways that players can change the amount of blur and make MW2 feel more like a classic Call of Duty game.
Best settings to reduce blur in Modern Warfare 2 Multiplayer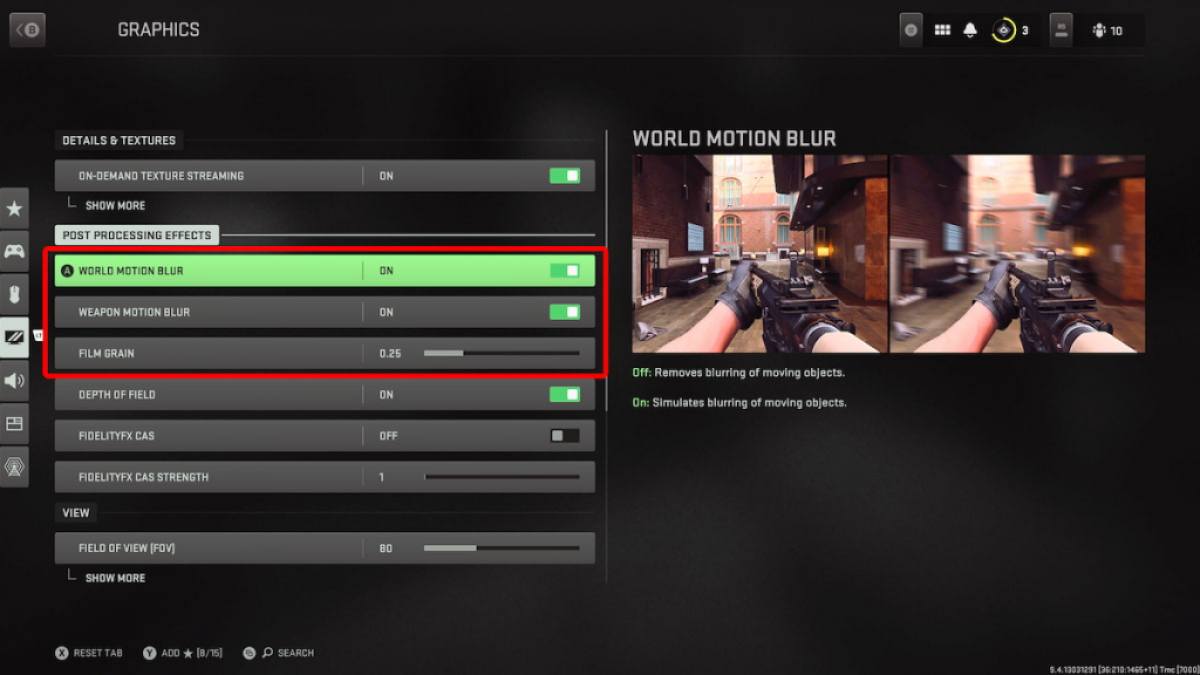 The settings players will want to seek out are World Motion Blur and Weapon Motion Blur. These two settings are the most important ones to tick to sharpen the game's visuals. Directly below these two in the settings is the Film Grain setting. Players can take the visuals further by switching this setting to its lowest possible number, 0.
Related: How to Fix CoD Modern Warfare 2 not working/crashing at launch
All of these options can be found by going to the Settings menu, navigating to the Graphics section, and then scrolling down a bit until these are one screen. They should be relatively close to the top of the Settings menu once in the Graphics section. Turning the two blur settings to Off and the Film Grain to 0 can drastically affect the quality and sharpness of the game's visuals.
Interested in other helpful Call of Duty: Modern Warfare 2 guides and want to read more? Check out How to reach Price using the first vehicle in Keeping This One achievement - MW2 Campaign Guide on Pro Game Guides!