Sony Interactive brings exclusive content for PlayStation users thanks to its deal with Call of Duty and Activision. In addition to getting access to the Call of Duty: Modern Warfare 2 Open Beta one week before every other platform, PlayStation users will also receive an exclusive cosmetic pack at the game's launch.
How to unlock the Oni Operator in Modern Warfare 2 and Warzone 2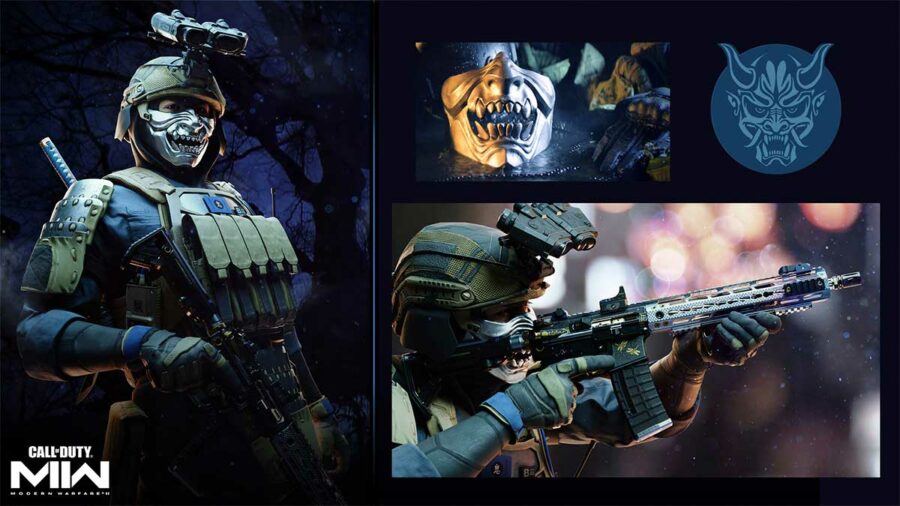 Available for use in Call of Duty: Modern Warfare 2 and Warzone 2, the Oni Operator Pack can be unlocked by purchasing the game digitally on the PlayStation platform until Oct. 27, 2023. Players can buy Modern Warfare 2 via the PlayStation Store for their PS5 and PS4 devices. Please also note that an active PS Plus subscription is required to play online multiplayer and access this operator bundle.
Related: Warzone 2 – New Map and all POIs
The Oni Operator Pack contains the Hiro "Oni" Watanabe operator and a special weapon blueprint. This is not the first time we've seen PlayStation exclusive content in Call of Duty games. For instance, Spec Ops in Modern Warfare 2019 was only available for PS users for the first year. Furthermore, Warzone Pacific received Combat Packs exclusively for those on PlayStation 4 and PlayStation 5.
Stay tuned to Pro Game Guides for more Call of Duty content. In the meantime, head over to our article on Will Modern Warfare 2 have a third-person mode?