Players can visit several landmark buildings for good loot in Call of Duty: Warzone's DMZ mode. You will have to fight armored AQ Soldiers at these locked locations, but the effort is well worth it. Here's a guide on where to find the Police Academy in Warzone 2 DMZ.
Police Academy Location in DMZ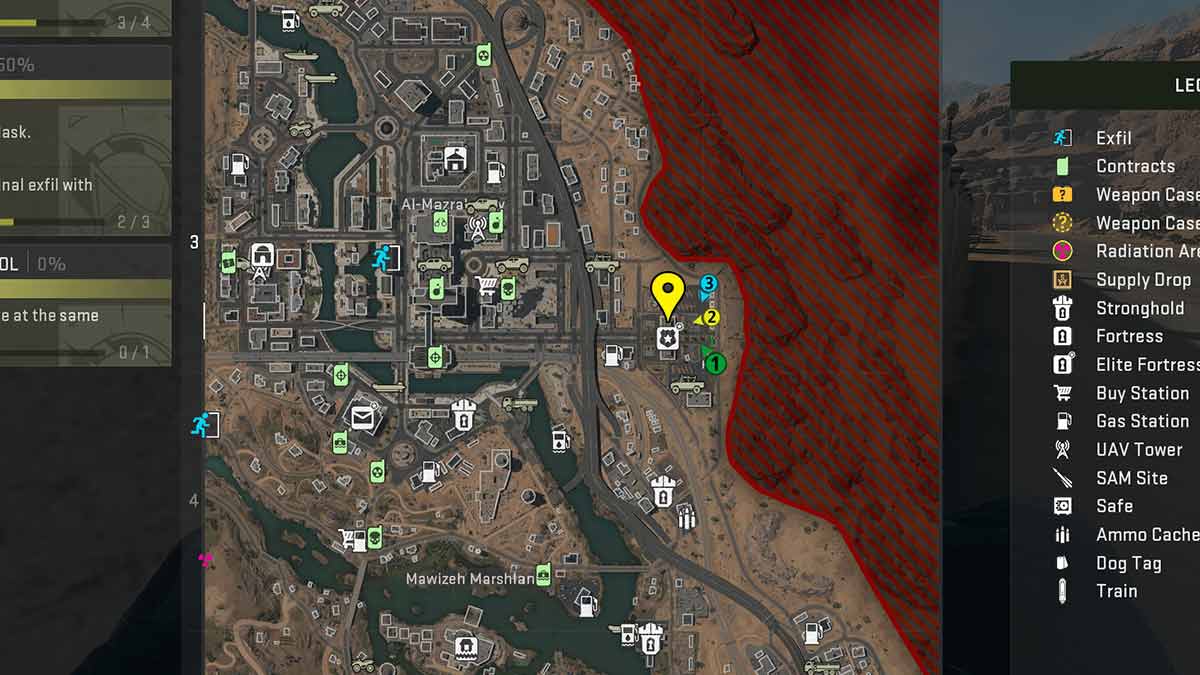 Police Academy can be found on the outskirts of Al Mazrah City at the eastern edge of the DMZ map. The building is situated near two spawn points, hence you may already be familiar with it. The building has two levels, each with two big rooms filled with valuable loot for you and your entire squad. Before entering the building, ensure you're fully prepared, as the area is heavily guarded and has tripwires.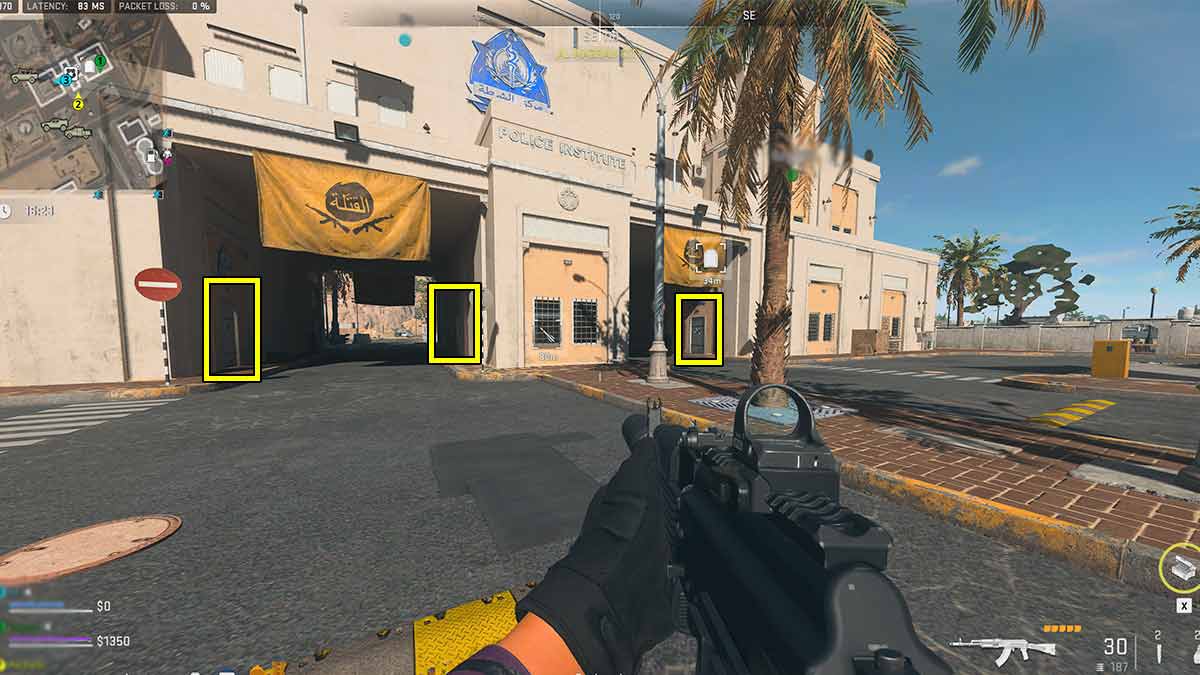 On inspecting the Police Academy building, you'll find that the place has multiple unlockable doors. Any key in DMZ can be used up to three times only, therefore you should be careful with the entrances you unlock in order not to waste your key use. To simplify things, you can open the doors marked in the image above if you have three uses left for your Police Academy key. The doors highlighted with the yellow boxes to the left and right will open the two rooms on the first floor. The door marked with the box in the center unlocks the staircase, which can be used to access the two rooms on the second floor of the building.
Stay tuned to Pro Game Guides for more Call of Duty: Modern Warfare 2 and Warzone 2 content. In the meantime, head over to our article on When is Resurgence coming to Warzone 2?