Decor Points are Cookie Run: Kingdom stats that can be obtained by decking out your Kingdom with buildings, Landmarks, Decor, and furniture. These are primarily farmed to upgrade your Cookie Castle, as it's a prerequisite for multiple levels. You can also get Achievements that reward Crystals by reaching Decor Point milestones.
Best ways to get Decor Points in CRK
Open the Build menu on the bottom left of the screen to get an overview of everything you can build and place in your Kingdom. Almost every item will give you Decor Points, with the exception of tiles and waterways.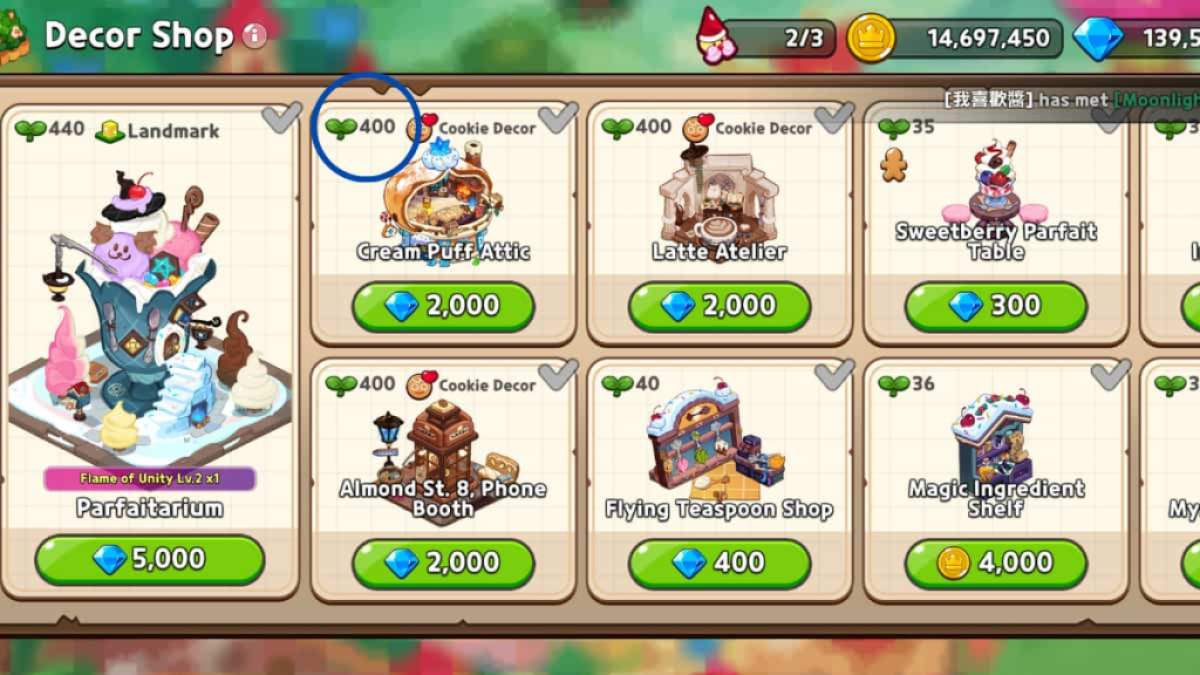 Related: How to level up Kingdom fast in Cookie Run: Kingdom
The number beside the green sprout on the upper left of each item indicates how many Decor Points you'll get upon placing it in your Kingdom. Larger structures and Landmarks will typically offer more Decor Points, while smaller items will offer fewer Points while also using less space. The Decor Points will not apply if the item is not placed in your Kingdom.
With that said, the best way to farm Decor Points is to place as many structures, buildings, Landmarks, and Decor in your Kingdom. Landmarks are some of the best ways to get more Decor Points, and you can conserve space by placing some of them in the Sky Garden. You can also add plenty of plants to help you get more Decor Points without spending Crystals.
How many Decor Points do you have in Cookie Run: Kingdom?
Click on your Cookie Castle and view the Castle Missions to track your Decor Points. Once you've maxed out your Cookie Castle, you can check Achievements related to Decor Points to track how many more you need to get them.
To level up your Cookie Castle, check out our guide on How to upgrade Cookie Castle in Cookie Run Kingdom here on Pro Game Guides.