The Tropical Soda Islands make up a game mode in Cookie Run: Kingdom, combining exploration, battle, resource gathering, and resource acquisition all in one. There are a ton of benefits from progressing in these islands, but they're not open to all players from the get-go.
You need to do a few things before the Tropical Soda Islands become accessible. First, you need to get your Cookie Castle to level five. Achieve this by clicking on the Cookie Castle and focusing on the tasks required to get its level up.
Related: How to unlock and equip all Cookie House skins in Cookie Run: Kingdom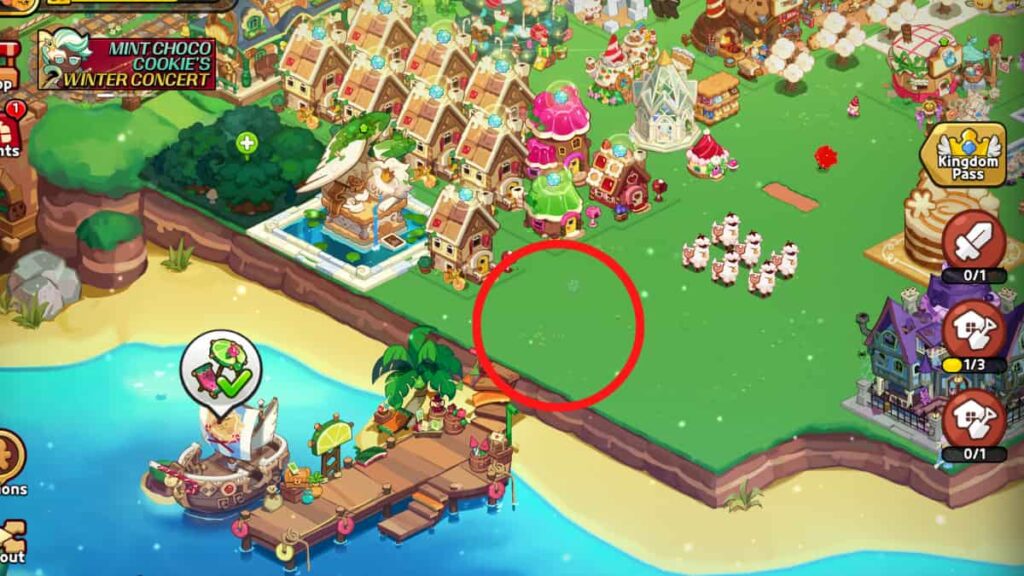 Once your Cookie Castle is level five, Gingerbrave will give you a quest to unlock the territory surrounding the wharf. This will allow you to both access and receive ships going to and from the Tropical Soda Islands. Once that's completed, you'll receive a quest to restore the broken docks.
Prepare the following materials:
x2 Aurora Brick
x2 Aurora Pillar
x2 Aurora Compass
40 minutes
These will fully restore the destroyed dock and allow you to enter the Tropical Soda Islands from the PLAY! menu or by clicking on the ship with the bear pirate flag. The islands will first be shrouded in fog, but you can slowly unlock new territories using Caramel Spyglasses and Map Fragments.
Check out our guide on How to level up Kingdom fast in Cookie Run: Kingdom to expedite your adventure to the Tropical Soda Islands.