Coral Island is a fun casual adventure farming sim available on PC and free to play with PC Gamepass. You have come to the town of Starlet to begin a new quiet farming life. However, the town needs your help to restore its lost rank. Become one with nature as you clean up the Island, explore ancient ruins, and expand your farm with crops and animals. You will need plenty of Coins to purchase upgrades and equipment, so here's how you can get some fast and efficiently.
How to get Coins fast in Coral Island
There are various ways you can earn Coins in Coral Island, all of which will require you to complete specific tasks and keep up with your collecting and farming daily. Once you get into a routine, you will earn a steady profit.
Sell crops at the General Store
One of the quickest ways to earn some Coins is to sell your crops to Sam at the General Store. For this to be an effective method to make a profit, you will want to ensure you are constantly growing crops. That also includes purchasing or harvesting more seeds when necessary. You can also place Fertilizer down on your planted seeds for a chance at growing better quality crops that sell for more Coins at the Shop. If you keep up your planting and harvesting, you should be able to make a profit each day.
To sell your crops at the General Store, visit during open hours and select the option Shop from Sam behind the counter. Instead of selecting items on the list for sale, click on items shown in your Inventory to sell them. You can hold M2 on stacks of items to sell larger quantities quicker.
Ship Collected Items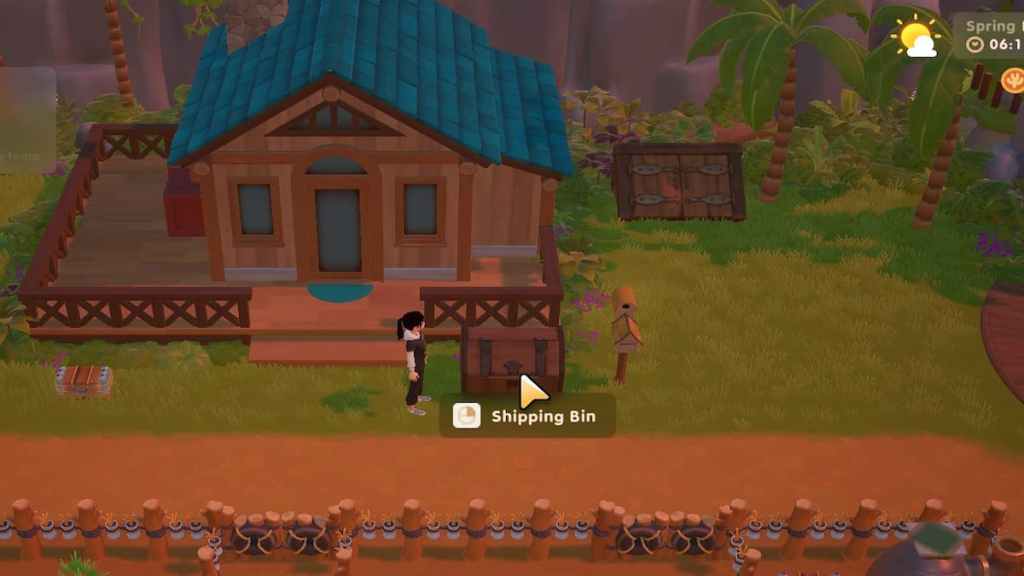 You can also Ship items to earn Coins by placing them in your Shipping Bin. The Shipping Bin is the large chest right at the bottom of your house beside your mailbox. Any items you put here will be sold, and you will receive the Coins the following morning. This is a great way to earn Coins since you can place just about anything inside this Bin, meaning all extra materials and items you have collected during the day can make you some quick Coins. Be careful, however, since you will not be able to take things back out of the Bin once you place them inside.
Related: How to catch Bugs in Coral Island
Complete Quests
Another great way to earn quick Coins is to complete Quests. Open up your Quest menu by pressing Q on your keyboard or navigating to the Quests tab in your player menu. Here you can check under each Quest description what Rewards you will receive. Many quests will give you up to 100 Coins upon completion, meaning you can earn some big bucks fast by completing several Quests in one day.
You will need a hefty savings of Coins to purchase the necessary equipment, upgrades, and expansions for your farm. There are plenty of ways you can make a profit each day, so keep up the hard work by nurturing your crops and harvesting as many extra materials and critters as possible.
Looking for more Pro Game Guides Coral Island content? Check out our guides on How to change your outfit in Coral Island or How to give Gifts in Coral Island!