Coral Island is a casual adventure farming sim that allows you to explore the open world and town of Starlet, expand your farm, and form connections with many romanceable characters. You will go on a journey as you delve into the ancient mines, help the town restore its rank, unlock your Third Eye and connect with the nature around you. It's up to you to craft your story and customize your character the way you want, including various clothing options.
Where to get new clothes in Coral Island
As you begin the game, you can only select from a few different colored overalls to wear. However, this doesn't mean you a required only to wear overalls going forward. You can purchase more fashionable clothing at the White Flamingo Clothing Shop.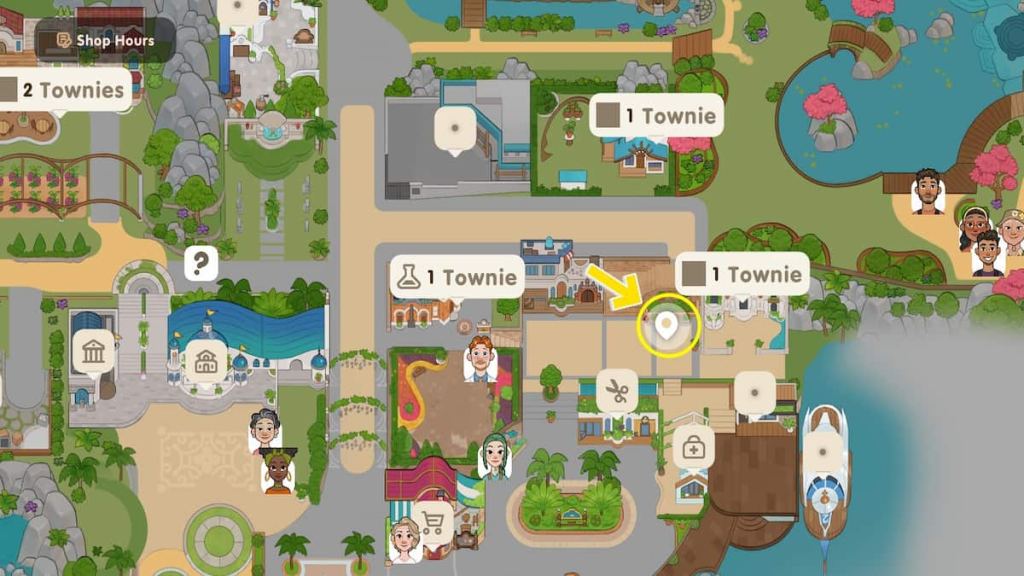 The White Flamingo Clothing Shop is on the Island's eastern side, northeast of Sam's General Store, and just above the Salon and Clinic. It is a small exterior shop but has plenty of unique clothing options for your character, including special overalls, shirts, pants, shoes, hats, and accessories. You can expand the selection further as you continue the story and improve the town ranking. The Shop is only open at certain hours, so you must plan accordingly. You can visit on Mondays, Fridays, Saturdays, and Sundays between the times of 10 am to 6 pm.
Related: How to upgrade your Inventory Space in Coral Island
How to equip clothes in Coral Island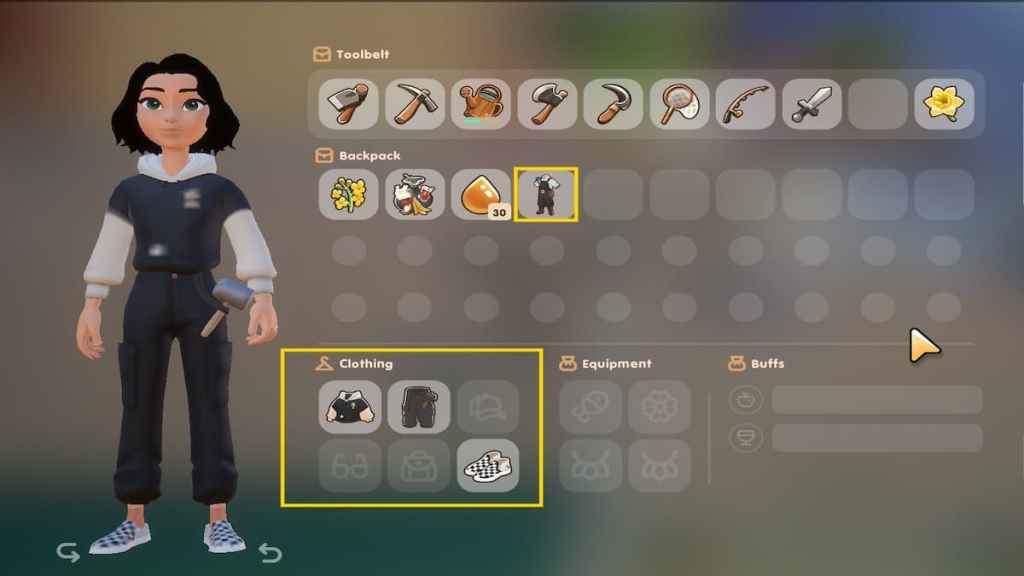 Once you purchase the clothing you like, they are added to your Backpack. From your Inventory menu, opened with the I key, you can equip your new clothes by dragging them to the appropriate slots in the Clothing section of your Inventory. Each item is placed in its matching icon. Full-body outfits can be placed in the shirt slot and will cover your top and bottoms.
You can say goodbye to your overalls and hit the town in a fresh new fit. If you want to switch it up every so often, you can. All clothing items you purchase are yours to keep, meaning you can store them away in a chest and wear them again later. Time to step up your wardrobe collection!
Looking for more Pro Game Guides Coral Island content? Check out our guides on How to give Gifts in Coral Island or Can you adopt a pet in Coral Island!