Few of all Final Fantasy weapons are as iconic as Cloud's Buster Sword in Final Fantasy VII. At the start of Final Fantasy VII Crisis Core, you will spot this weapon in the hands of Angeal, however. This may leave you wondering if you can use the Buster Sword in Final Fantasy VII Crisis Core (Be warned, there will be story spoilers past this).
How to get the Buster Sword in Crisis Core
While you can get the Buster Sword in Final Fantasy VII, you won't get this until about halfway through the game. Once you defeat Angeal at the end of Chapter 5, he will pass on the Buster Sword to Zack, who will keep the sword to honor his friend.
Related: How to get all five chests at the Mako Facility in Modenheim in Crisis Core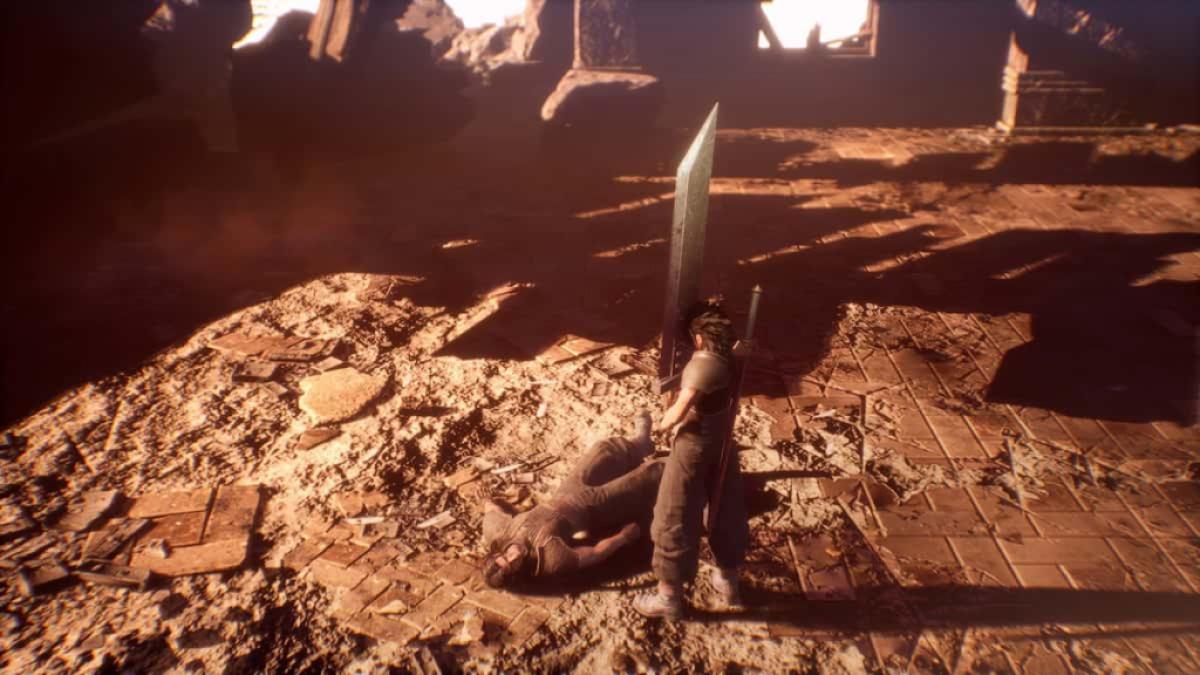 Once you have earned the Buster Sword, you will be able to use it in combat from that point forward. The Buster Sword is stronger than Zack's previous weapon and also has an additional stance he can take. This allows him to guard while attacking and perform strong attacks.
The Buster Sword also has a proficiency level, something the previous sword Zack used lacked. These incentives you to use the Buster Sword. But regardless of if this wasn't in the game, the Buster Sword is an iconic weapon that any Final Fantasy fan will recognize.
For more information on Final Fantasy, check out What to do with the Boiler Handle in Modeoheim in Crisis Core and Should you listen to the voicemails in the Modeo Bathhouse in Crisis Core? on Pro Game Guides.