Chapter Six of Final Fantasy VII Crisis Core will see you traversing through Modeo and meeting Cloud for the first time. Eventually, you will find yourself in the Modeo Bathhouse, where you will find a mysterious phone with 23 voicemails. You can listen to them all, but this may leave you wondering if it is worth listening to all voicemails in Final Fantasy VII Crisis Core.
When you enter the Modeo Bathhouse, you will find a phone with 23 voicemails. It is tedious, but you should definitely listen to all 23 messages. Once you do, the final message will reveal the location of a secret package, but even better, they can't get it. This means you can claim the package.
What happens if you listen to the voicemails in the Modeo Bathhouse in Crisis Core?
After you listen to the final Modeo Bathhouse voicemail, the voice will reveal a secret package in the trunk on the stage. If you go to the stage on your left, you see the trunk open. It contains the Power Armlet. This accessory provides ATK +10, making it good for builds focusing on physical attacks.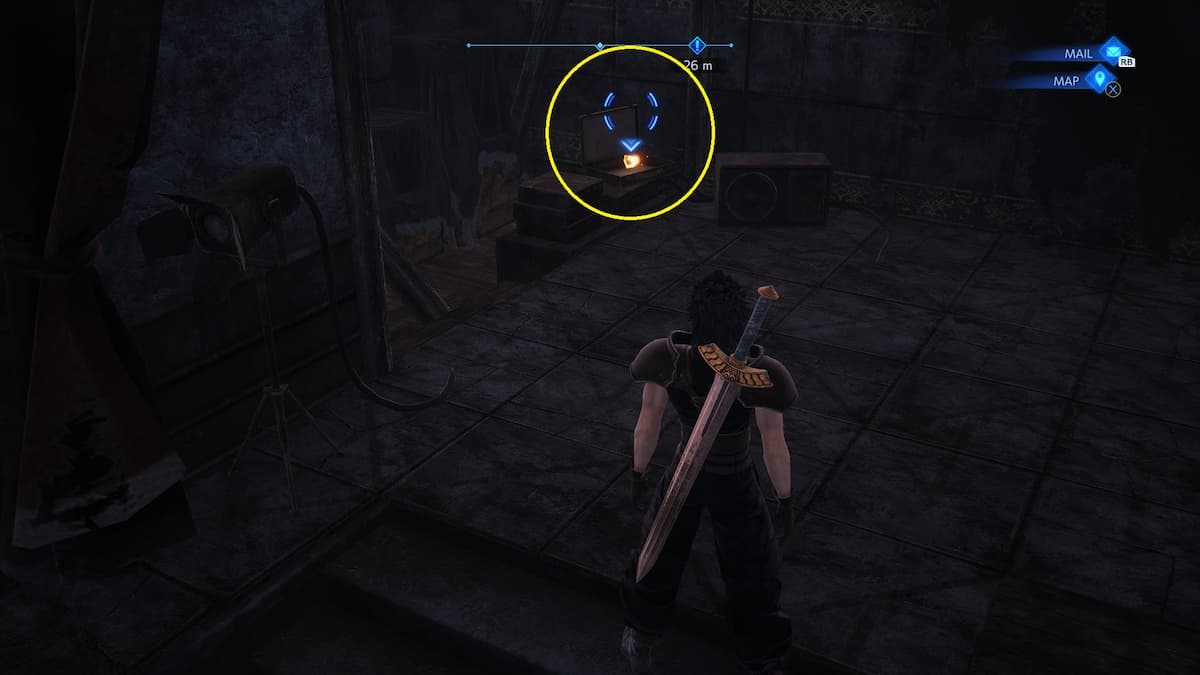 While we recommend picking up the Power Armlet, you can skip listening to the voicemails and just continue through the Modeo Bathhouse. If you prefer using a Materia build, then the Power Armlet isn't an item you will typically use.
For more information on Final Fantasy, check out What does Lucky Stars do in Crisis Core? and What does the Feather Cap do in Crisis Core? on Pro Game Guides.