As a Counter-Strike: Global Offensive player, I often face error codes connected to my PC status or (more often) Valve's server status. One such problem causing a headache among most players in recent times is the "CS:GO VAC Was Unable to Verify Your Game Session error."
As the name suggests, it is a problem linked to Valve's anti-cheat system not recognizing and verifying your games. Here, you can find the most common solution for fixing the "CS:GO VAC Was Unable to Verify Your Game Session" error.
Best solutions for CS2 'VAC was unable to verify your game session' error
The following are some of the most commonly deployed workable solutions for fixing the "CSGO VAC was unable to verify your game session" error at hand. These solutions apply to a similar Counter-Strike 2 (CS2) VAC error.
Restart the Steam client to avoid
It may sound like a scene from The IT Crowd sitcom, but have you tried to restart the Steam client? It's the easiest solution; if it works, you don't have to read the rest of the article! So try this first and then try other solutions for this Counter-Strike VAC issue.
Update the Steam Client for Counter-Strike: Global Offensive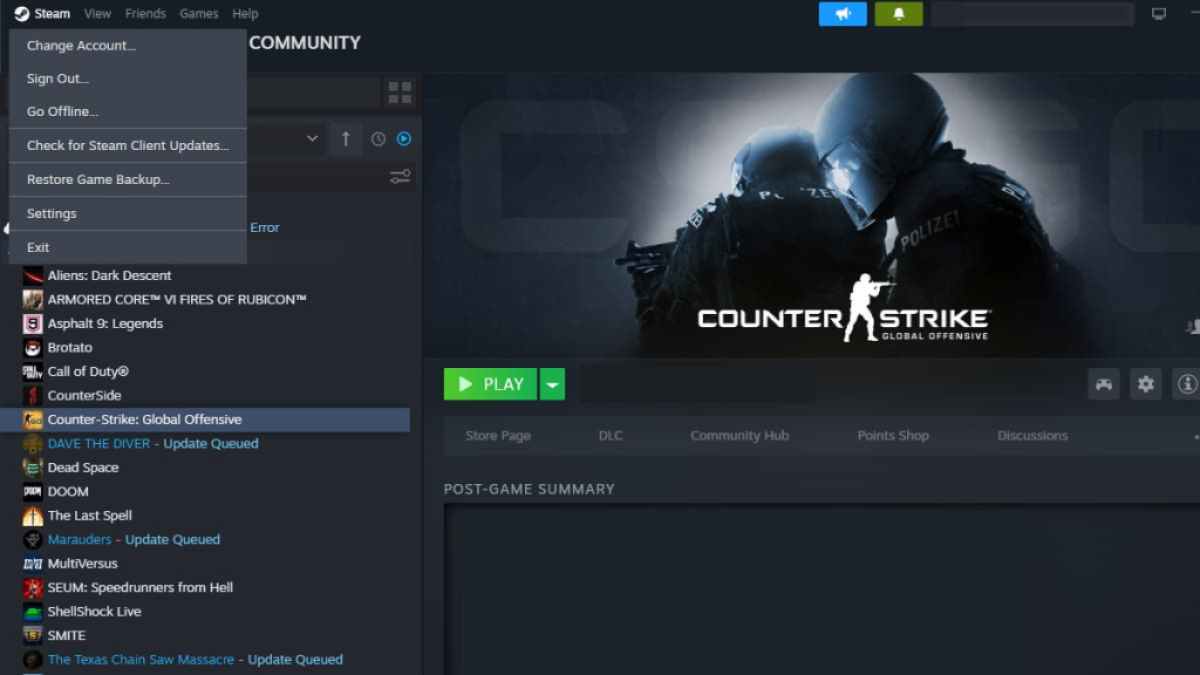 According to several Redditors, the most common fix for "CS:GO VAC was unable to verify your game session" problem is to update your Steam Client.
Open your Steam application.
Click on the Steam section from the main bar.
Under that section, look for the Check for Steam Client Updates option.
Steam will look for updates. If everything is in order, you'll see a message saying Your Steam Client is already up to date.
Related: Best CSGO Cases to open
Verify the Integrity of the game files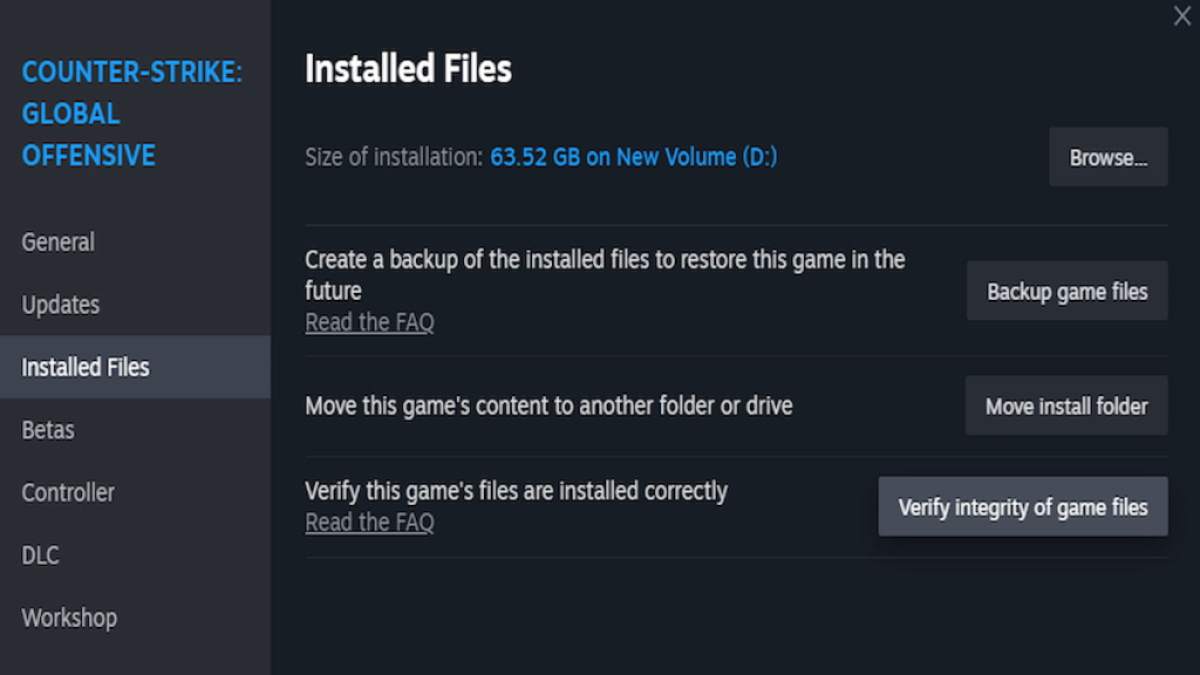 Verifying and repairing corrupt files may also fix the CS:GO VAC was unable to verify your game session issue since VAC is a part of the game files. Use the "check integrity of game files" option to repair missing or corrupt files.
Launch Steam.
Head to Steam Library.
Click on Counter-Strike: Global Offensive.
Right-click on Properties.
Head to Local Files.
Click on the Check Integrity of Game Files option.
Disable Antivirus and check Firewall settings
Having an antivirus is wonderful, but that protection comes with the price of having occasional technical issues while playing games. This is especially true for Counter-Strike, as Steam may falsely think you're using a cheat program. Turn off your antivirus to ensure this is not the case in your search to fix the CS:GO VAC error. Double down on that by also turning off your firewall protection.
Run CS:GO with administrative rights to avoid the VAC problem
VAC (Valve Anti-Cheat) requires administrative privileges for proper functioning. Provide the prescribed rights for the application by right-clicking and visiting its properties section.
Reinstall Steam and CS:GO to solve the VAC issue
If none of the above methods work, try reinstalling the game & Steam client on a different drive to your previous directory as a last resort. Remember, if the problem persists over a week, try to contact Valve support to get a custom-tailored solution.
For more awesome guides on CS:GO, check out the Best CS:GO Skins of 2022 or How to check the Float Value in CS:GO on Pro Game Guides.