Cuphead took the world by storm when it launched back in 2017. Now, after five years of waiting, fans of vintage animation finally get to play once again with the launch of the Delicious Last Course DLC. Aside from how to beat all of the new tricky bosses, the most important thing to know is how to access the DLC.
Where to access the Cuphead DLC: Delicious Last Course
Accessing the Cuphead DLC is pretty simple, and all you need to do is head over to the game's first Mausoleum. Completing this Mausoleum will prompt a Ferryman and a boat to spawn right next to it. After talking with the Ferryman, he will offer to take you over to the DLC area. Here, you will be tasked with returning Miss Chalice to the mortal plane. You will be able to play as Ms. Chalice, who has a unique and powerful set of skills that can help make some encounters easier.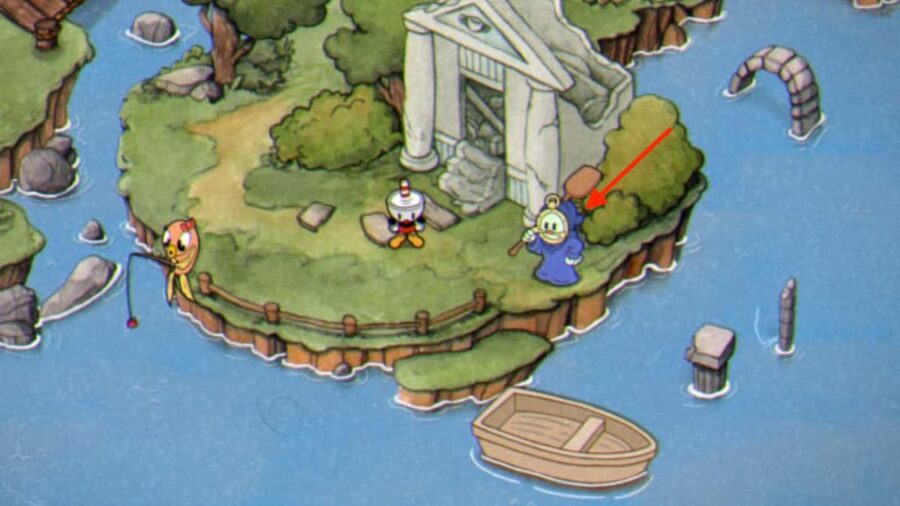 When you are ready to return to the Inkwell Isles, you can talk to the Ferryman once again, and he will return you free of charge. You can freely move back and forth between the two locations as much as you want. This means you can also take Ms. Chalice back to the main games area to help you fight some bosses there that have given you trouble.
Do you need to finish Cuphead to start the DLC?
For those players just finally getting started on the game, or anyone who couldn't beat those tough final bosses, you don't have to worry about beating Cuphead's main game before being allowed to access the DLC content. All that is required is for you to complete the game's first Mausoleum. This can be done relatively earlier on in the game.
Be warned, though, as the Delicious Last Course is not easy. Some could argue that it is even trickier than the base game, which is known for being especially hard. There are 12 new bosses for you to face off against, and while it's not required for you to beat Cuphead before playing the DLC, it will no doubt be good practice before taking on these new foes.
For more Cuphead guides, check out How old are Cuphead and Mugman? right here on Pro Game Guides.