When you first create your character in Cyberpunk 2077, you will need to choose a lifepath that will define the backstory of how V has arrived at the point we first see them in the game. There's a total of three options and all with unique starting equipment, backstory, and options for you to use later on in the game. That said, keep reading, and we explain all three lifepath options in the game.
What is the difference between Lifepaths?
Each life path in cyberpunk 2077 offers a unique 25-minute prologue exclusive to the chosen lifepath; along with this, you will also gain exclusive dialogue options and quests later on in the game. How you meet the first central side character Jackie, will also differ a lot between lifepaths. With that out of the way, below are the significant differences between each life path.
Nomad Lifepath, Explained
Nomads in Cyberpunk are groups of roaming clans with strong familial bonds with each other. They roam the badlands akin to Gypsies and Mad max gangs. Nomads do whatever they can to survive in the Bad Lands, be it stealing, smuggling, or scavaging. Corporations also hate nomads as they choose to live free rather than under the tyranny and the foot of corporate greed. If you choose Normand, V will start as a nomad who has left their clan for unknown reasons, and throughout the course of the game, the reason will come to light.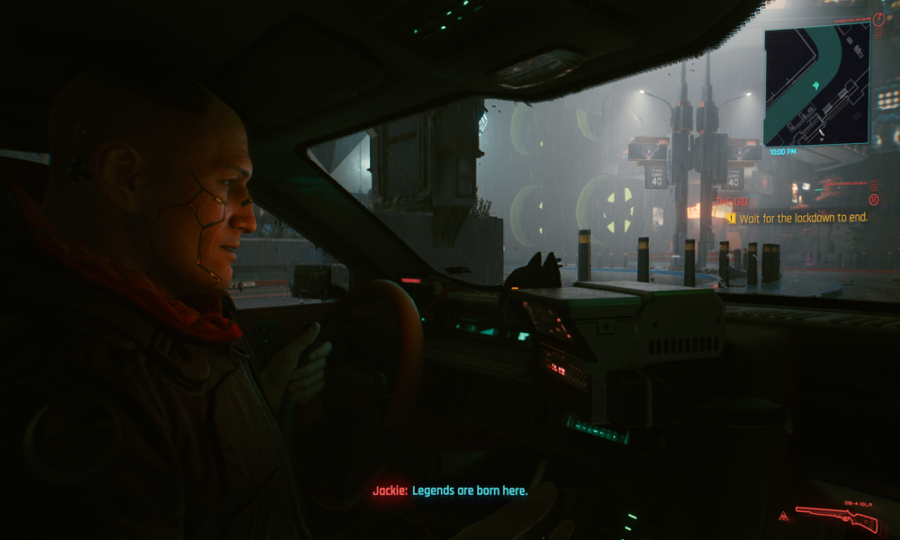 Corpo Lifepath Explained
Corpos are the slaves and underlings that grind the gears and fuel the machines of corporations. Few who choose the Corpo life escape unchanged, and many who have chosen this life, have become nothing more than soulless machines working to advance the corporation's goals. The world of corporations is also a dangerous one, as you can be backstabbed, betrayed, or find yourself facing the barrel of an assassin's gun at any minute. If you choose Corpo, V will start as a former Corpo agent who got out alive somehow, after not carrying out their boss's orders. As you play the game, more will be revealed behind the shady and dark past that haunts the former agent's dreams.
Related: How to turn off genitals in Cyberpunk 2077
Street kid Lifepath Explained
Street kids were born on the streets of Night City and raised by the criminal underworld. Because of this, Street kids understand the rules of the jungle fully and know how to make a quick buck, and that your rep is everything in Night City. If you choose Street Kid, V will start in a bar with a broken nose and will be taken down the main quest to pay off a debt by stealing a car.
For more on Cyberpunk 2077, we have a lot of guides, tons even, and more on the way so stay tuned! We also recommend starting off with our money and level guides.