The Dead by Daylight developers have been hard at work over the past several months making major changes to the game's core mechanics. Sometimes, a hiccup happens, and it seems like you can't connect to any matches. Here is how to check if the cause of this is on your end or theirs.
Are the Dead by Daylight Servers Down?
Hundreds of thousands of matches of Dead by Daylight are played every day. You're likely on this page because you can't seem to connect to any of them. Luckily, there are many websites to choose from when trying to check the server statuses of your favorite games.
Unfortunately, since most servers for Dead by Daylight are client-side, there is no official webpage to check the status. However, in case you're running into the problem where the dedicated servers aren't working properly, you still have options.
Option One: downdetector.com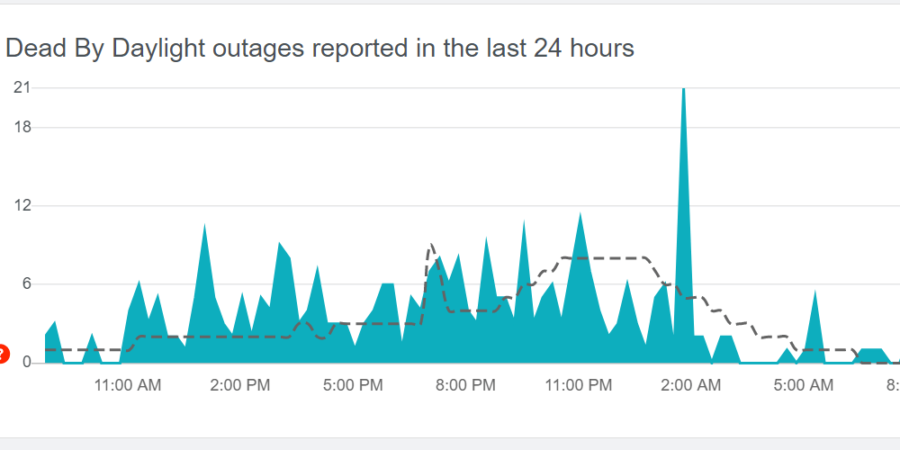 Downdetector is a great website because it allows you to check the server status of nearly any multiplayer game. It operates primarily based on user input. This means that if there is a significant number of people reporting that there is an issue, you'll see the traffic spike and can rest easy and know that you're not alone.
To check the server status on Downdetector, use the following link: Downdetector - Dead by Daylight Server Status. When you use this site, you'll also find that it provides other helpful information like previous reported activity and a live map of where the outages are being reported.
Related: How to Turn Off Crossplay in Dead by Daylight - Pro Game Guides
The only downside to websites like this is that it doesn't explicitly tell you if the problem is on your side or theirs. Still, if you see that many other players are reporting an issue, you can safely assume you're in the clear.
Option Two: servicesdown.com
Servicesdown is another website that is similar to Downdetector. It provides some additional features, but is primarily known because it skips straight to the point: either many players are reporting issues with a game's servers, or they're not. They don't get into where the reports are located, why they're being reported, or who they're affecting.
Downdetector is likely a better option for the time being if you want more reliability, but if you're okay with just a solid yes or no answer, serviciesdown.com is an excellent choice. You can find the server status for Dead by Daylight on servicesdown.com using the following link: Servicesdown - Dead by Daylight Server Status.
Using either of the two options mentioned above will get you the answers you're looking to find. Hopefully, once dedicated servers are more common for Dead by Daylight, they'll have an official page!
Want to see the perks and abilities of the most recent killer? Check out our coverage of The Trickster and Yun-Jin's Abilities and Perks!