Dead by Daylight just released their newest PTB (Player Test Build) update called All-Kill. We assume it was named this as some kind of prank on the players because it's making it much harder to do searches like All Killer Perks or All Killers in dbd. Still, this is exciting news and adds quite a strange form of new content for a violent game about killing people. Ladies and gentlemen — K-Pop has entered The Fog.
Dead by Daylight All-Kill PTB
The PTB is being released the same day of the announcement, which is as much of a surprise as when Michael Myers pops out behind a wall in the game (Bam. Outta nowhere. KILLER IN YOUR FACE). This means that as of tonight (March 2, 2021), the new Killer and Survivor — The Trickster and Yun-Jin Lee — will be available for testing!
The Trickster (Killer)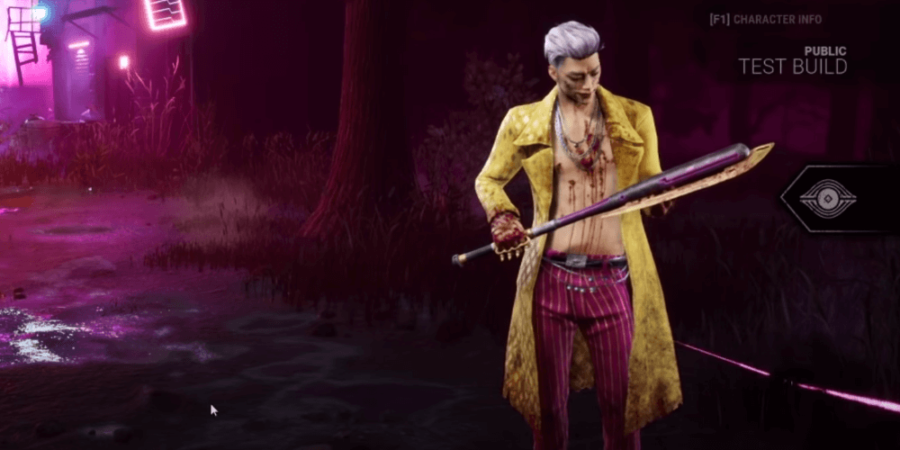 Like the chapters before it, All-Kill introduces a new Killer with an entirely unfamiliar ability and Perks. The Trickster was this Killer's stage name in life, given to him by none other than this Chapter's Survivor Yun-Jin Lee. We wouldn't necessarily say that the name suits the Killer's powers, but it's catchy enough to be remembered.
Related: All Teachable Perks in Dead by Daylight - Pro Game Guides
Ability: Showstopper
The Trickster joins the ranks of The Huntress and The Gunslinger as a ranged Killer. He begins the match with 60 Blades that can be thrown one at a time or in quick succession. This can be done by holding down the secondary action button, then pressing or holding down the primary action button. Oddly enough, throwing multiple blades increases control, but it does decrease The Trickster's movement speed. The purpose of hitting Survivors with these Blades is to increase their Laceration Meter, which is explained in this article's Survivor section.
Perk: Starstruck
If you're carrying a Survivor, any other Survivor within your Terror Radius is given the Exposed status effect for a short time.
Perk: Hex - Crowd Control
When Survivors vault-jump through a window or ledge, The Entity blocks it from being used again for a period of time. This effect is no longer active if the Hex's Totem is destroyed.
Perk: No Way Out
Every time you hook a Survivor, a token is added to your total. When all generators are fixed, The Entity blocks both Exit Gate switches for a time period relative to how many tokens you have.
Yun-Jin Lee (Survivor)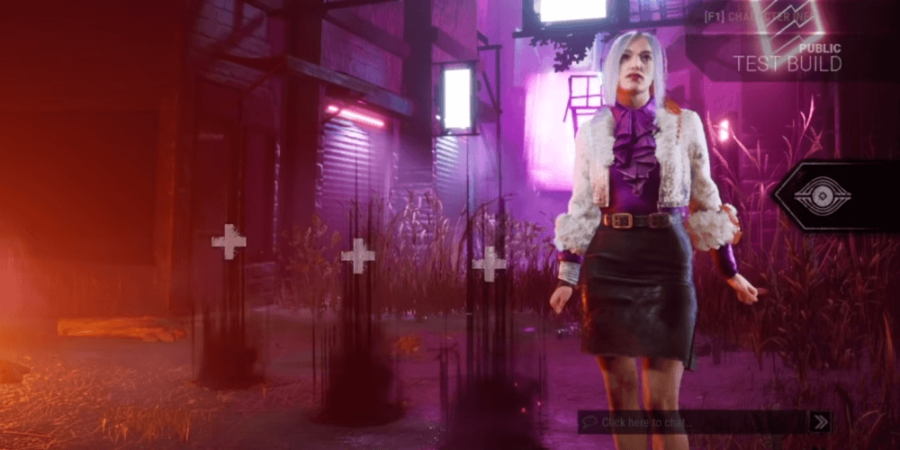 This Chapter's Survivor is Yun-Jin Lee. Surprisingly enough, she directly impacted The Trickster's fortune and empire as a K-Pop star in life — she was his manager! Her ability to lead and delegate work in life carried over to The Fog, and it shows in her character Perks.
Game-Mechanic: This chapter introduces the Laceration Meter, which measures your damage from weaker attacks like The Trickster's thrown Blades. If the Laceration Meter is filled, it causes the Survivor to move to the next damage state, which is either Injured or Downed. The Laceration Meter's level goes down when Survivors are not hit by an attack over time.
Perk: Fast Track
When Survivors are hooked, tokens are granted to you. These tokens can be consumed to grant a progression bonus when you land great Skill Checks while fixing Generators.
Perk: Smash Hit
Any time you stun a Killer with a pallet drop, you are granted the Sprint effect, allowing you to dash away quickly. After sprinting, you are given the Exhausted effect, which prevents sprinting again until the effect is no longer active.
Perk: Self-Preservation
If another Survivor is struck while you're close by, you are granted the Self-Preservation status effect, which hides your scratch marks for a short period.
Related: How to Use Keys in Dead by Daylight - Pro Game Guides
The Story
Yun-Jin Lee was a manager for a music company called Mightee One. While working for them, she had her sights on making a band she managed, NO SPIN, world-famous. On the way to this goal, she recruited Ji-Woon to the band. Ji-Woon was an incredibly vain person and eventually became so jealous of his bandmates' fame over his that he let them die in a freak fire accident.
His violent tendencies continued, but Yun-Jin was none-the-wiser. He began kidnapping innocent people and including their screams into his music. Eventually, the production company caught on to his antics. Instead of turning him over to the authorities, they severely limited his creative control. In response, Ji-Woon kidnapped his producers to murder them. Before he succeeded, he was pulled into The Fog as our game's next Killer.
That's all the information we have so far! We hope to bring more information about this new Killer and Survivor as it's released!
Want to see what changes Behaviour Interactive has made to the game recently? Check out our articles about the 4.5.0 Mid-Chapter Update and 4.5.2 Patch Update!