There is nothing worse than a new game not working upon pressing that green Play button on Steam. But alas, Deathloop is one of those games that is having launching issues on Steam upon launch.
Though there is an easy fix, if you have MSI Afterburner installed, this comes with a program called Rivatuner Statistics. This is a program that helps you limit a game's framerate, so it won't go over 60 fps if you want it to. Normally, it's pretty handy, but this is the problem causing Deathloop not to load in this instance.
To fix the issue, don't just uninstall Rivatuner. Instead, click on Rivatuner to open it up, and on the window that appears, you need to set Application Detection Level to Medium or below. If you want to be extra cautious, you can set it to None. Meaning, Rivatuner will not detect any games you play.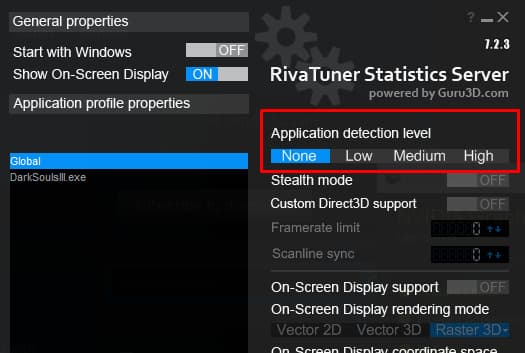 Upon doing this, then pressing Play on Deathloop, the game should start up without any more issues, and you can get to break out of this time loop hell. Yet, this may only work for some of the issues, but if you do not have Rivatuner installed, then besides updating your drivers, there is no clear-cut solution. You'll have to wait until the developers release more information or a fix.
For more Deathloop guides, we've got you covered!