Deathloop is Arkane's latest supernatural story-driven game, and to complete the journey, players will have to kill each of the game's Visionaries before the day is done. One of these Visionaries, Julianna Blake, can be controlled by other characters, but how can matchmaking be disabled for those interested in a single-player experience?
To change matchmaking settings in Deathloop, select the player icon in the top left-hand corner of the screen in between missions. This icon will indicate three potential modes:
Online Mode-Any player can invade your game session as Julianna.
Friends Only-Only friends can invade your session and take you on as Julianna.
Single Player-Julianna is controlled by the game's AI.
We've added an image below for reference:
Related: Where is the code to unlock the Gideon Fry Delivery Booths in Deathloop?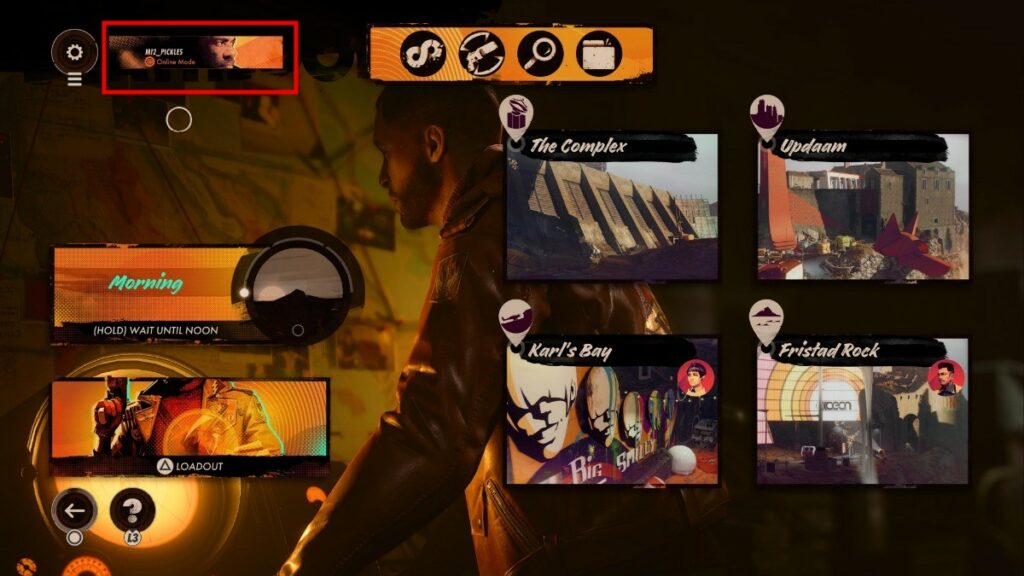 Select the icon and press the button prompt listed until Offline Mode is shown to cycle through the matchmaking modes. Julianna will still hunt players with this option, but it will be an AI-controlled character rather than other players.
Keep in mind that players can only turn off matchmaking in between missions. Once players have entered an area, they'll have to head back to the intermission area before they can tweak these settings again.
For more on Deathloop, check out our other guides, like How to get the three codes to the Pact of Smoke door in Updaam – Pact of Smoke guide here on Pro Game Guides.