As you attempt to go turn off the time loop in Deathloop, depending on how you infiltrate the place, it will depend if you find the crank-wheel or not. Progress through the level whichever way you see fit.
Where to find the Crank-Wheel in The Complex?
Before you enter the final building, the Loop Control Center attempting to find a switch, instead, skirt around to the right, and you'll see a massive structure built on the water, which is a hotel. To the left of this structure is a green building, which is a laboratory. No one is inside, so you can walk in and explore. On the desk in the corner to the right, next to a machine, is the crank-wheel.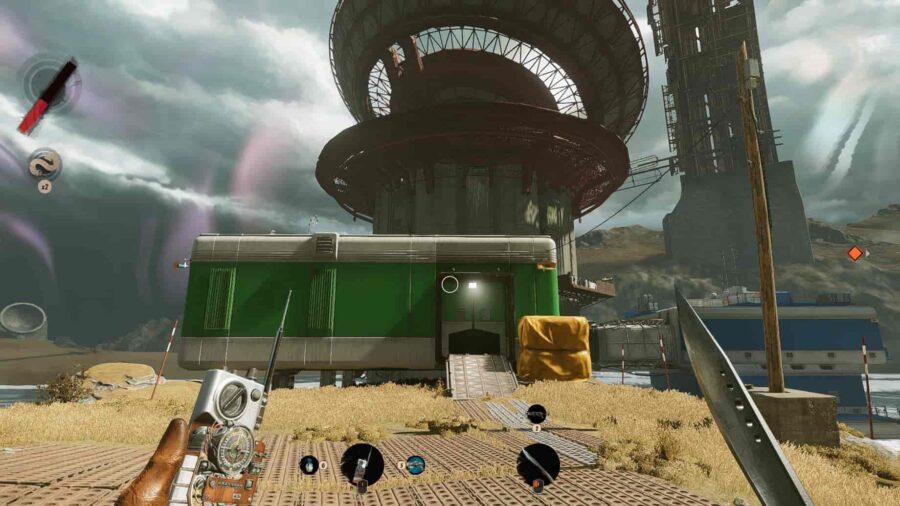 No need to pick up the wheel yet. Go back outside, and follow the marker until the building. Take out the two guards inside, then go back and get the crank-wheel. On the right side of the room, you'll see three machines, and the front left one is missing a crank-wheel. Attach it, and hold down the prompt button to spin it, to open up the glass on this machine to pick up the Residuum Experiment.
Warning. The place will lock down upon doing this, and tons of guards will come to kill you. So be prepared.
What do you do with the Residuum Experiment?
Once all the guards are dealt with, go back to the green laboratory, insert the Residuum Experiment into the machine on the right, and make sure it's fully closed using the crank-wheel provided. If done correctly, the machine on the left light will turn green instead of red, and now you can interact with it. Press the button above the green light.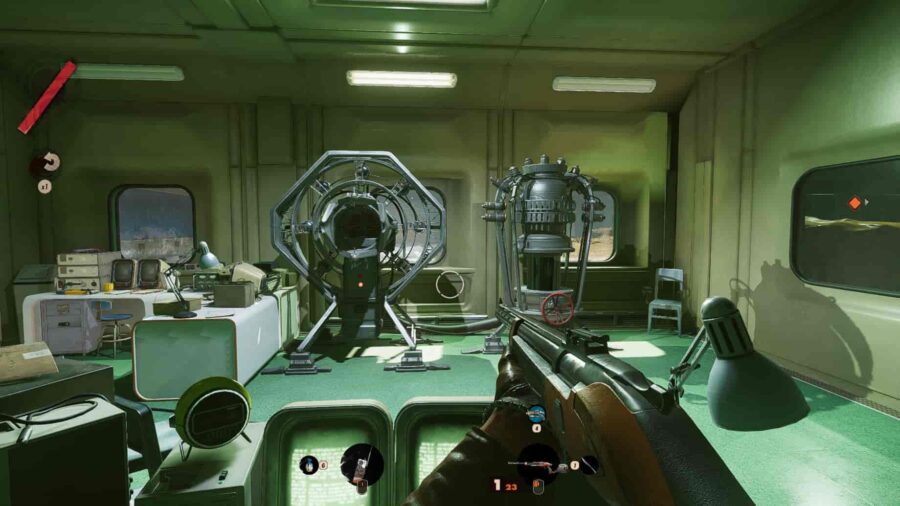 This will make the machine turn on and begin making noises. After a time, the left machine will open up a hatch near the top, and inside will be an Exemplar Personal Trinket.
For more Deathloop guides, we've got you covered!