Blizzard Entertainment has added several valuable features to Diablo 2: Resurrected. One such feature is the ability to import old saved games/characters from the original classic, allowing old-school players to continue their grind on the graphically enhanced new version. To import your old saved game, you have to copy the old save file and paste it into the resurrected saved game folder.
To do this, follow the steps given below.
Copy your saved file according to the name from the classic version of the game. By default, the file should be available in the given location C:\Users\UserName\Saved Games\Diablo II.
The saved file should go by the format XYZ.d2s. Remember the .d2s extension.

After copying the required file, head over to the Diablo 2: Resurrected saved games folder. By default, the location is C:\Users\UserName\Saved Games\Diablo II Resurrected.
Related: Can you customize the character appearance in Diablo 2 Resurrected?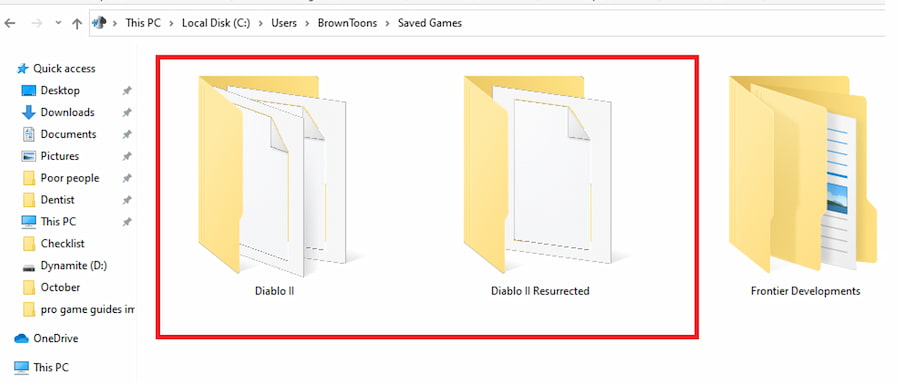 Paste your saved file into the folder and close everything.
Launch Diablo 2: Resurrected, your game progress and characters from the old classic version would have transferred to the new one.
Remember, The saved games folder for Diablo 2: Resurrected will only be created after making a new profile. So play the game once before trying to copy the old files to the remastered version.
For more awesome guides, check out the Diablo 2:Resureected Section on Pro Game Guides.