Players looking to get a head start on what's coming in Diablo 2 Resurrected can do so by joining the public test realm (PTR). The PTR is a way for players to get an early look at what upcoming patches are bringing to the game, and here's how they can access it.
How to get into the Diablo 2 Resurrected PTR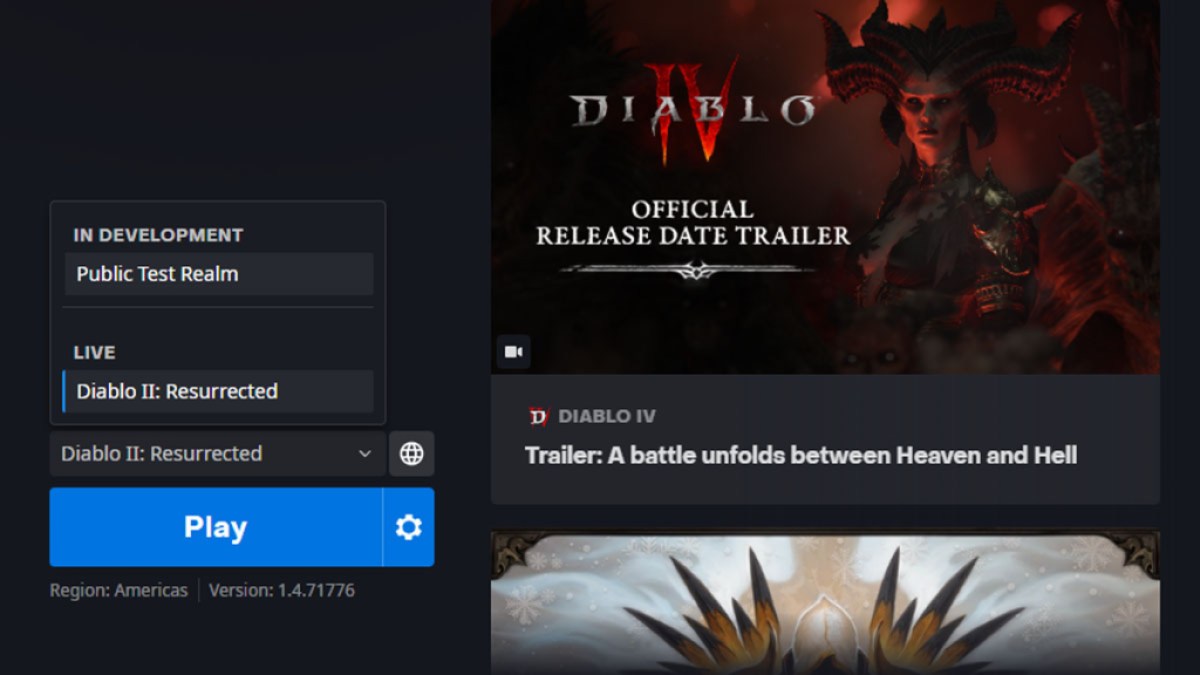 Instead of hopping into the regular client, players will have to install the PTR through the dropdown on the Battle.net launcher. You can find this menu on the left side of the launcher, and players will want to select the PTR option from the dropdown. Blizzard says players will need to ensure their account is in good standing, meaning it can't be one that has been suspended or banned from participating.
The PTR is only available to PC players, so those playing on consoles will be out of luck here. Once installed, players can jump in and see everything new coming to Diablo 2 Resurrected. If players don't have a PTR account, one will be created for them upon loading up the test realm.
What happens to PTR progress in Diablo 2 Resurrected?
None of the progress made on the PTR will carry over to the live version of Diablo 2 Resurrected, so it's meant to be used more as a tool for seeing what's to come instead of something that should be ground. The PTR is typically open for about a week when a new update is being prepared for release before it's shut down until another patch rolls around.
Importantly, the content experienced on the PTR is subject to change. For example, a new Rune Word being tested could be much different in the live version verses the PTR.
For more Diablo 2 Resurrected guides, check out Best Magic Find Items in Diablo 2 Resurrected on Pro Game Guides.