To switch and turn on Legacy mode, you will load the game and go to the main menu. From the main menu, press the button on the bottom right of your screen, "create new. "
This is the option to create a new character in Diablo Resurrected, and you will need to visit the character screen if you want to turn on the legacy mode in Diablo Resurrected
After clicking create a new character, view the button on the top right of your screen as shown below. This button when pressed will toggle on legacy mode at the start of the game.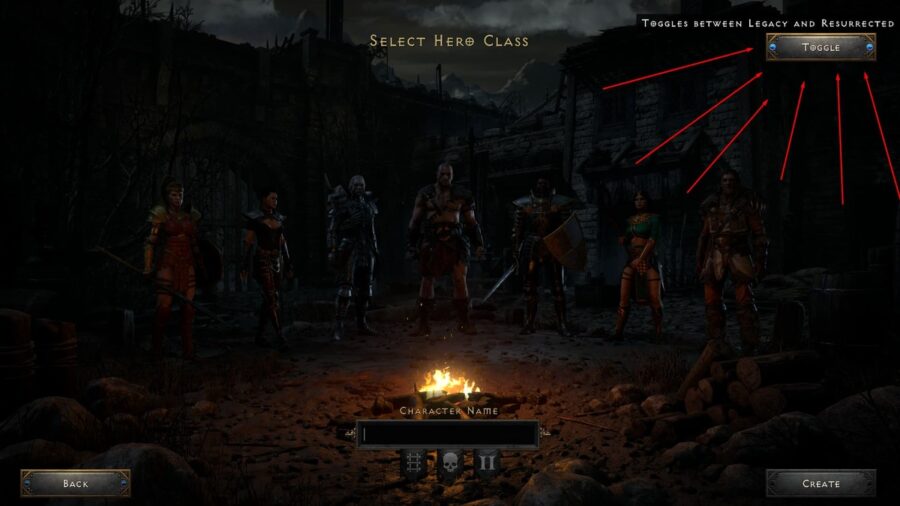 You can also change the game from legacy to the standard to the enhanced resurrected mode at any time. To switch back and forth while in the game, simply press the G key or your system's dedicated key.
What is the legacy mode in Diablo 2 Resurrected?
Legacy mode is an alternative to the enhanced improvements featured in the remastered version of Diablo 2. If you turn the legacy mode on, the game switches the textures, graphics, post-processing, and special effects out for the original Diablo 2 game that came out many years ago.
Be sure to check out our Diablo 2 Homepage for all the latest news, guides, and information about this classic game!