Disney Dreamlight Valley breaks rewards up into different quest lines. If you've completed Breaking Bones but want to be able to remove larger bones from the Sunlit Plateau Biome, you'll need to complete Scar's level seven friendship quest, The Circle of Life. Here's how to do it.
The Circle of Life quest guide for Disney Dreamlight Valley
You'll need to have raised Scar's Friendship Level to seven to begin this quest. There are no other requirements to begin. Start by talking with Scar. He'll get straight to the point. You'll need to talk with Mother Gothel about improving your shovel again to dig up larger bones.
Lo, and behold, you'll need another enchantment potion to improve your tool. Mother Gothel will give you this list of ingredients:
10 Purified Night Shards (Crafted from 50 Night Shards and 10 Dream Shards)
Old Bones (Found in the Vitalys Mines using Mother Gothel's directions: Take a left, walk for a bit, take the first right you see, then take another left.)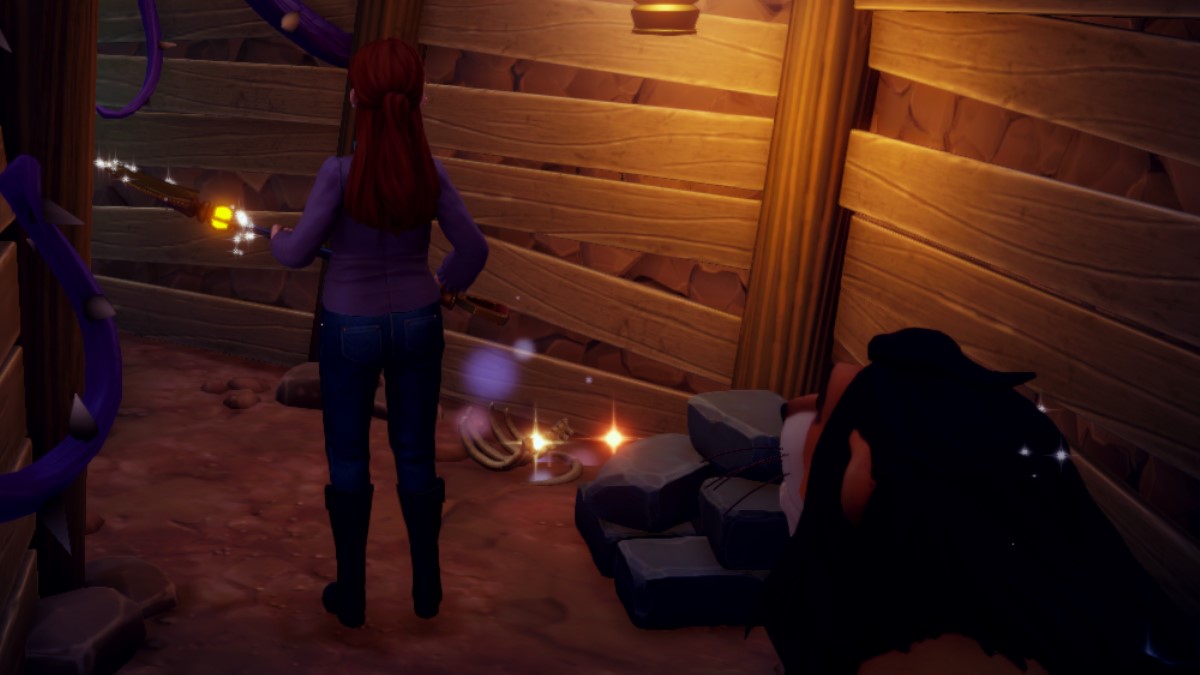 Craft your Purified Night Shards, then follow Mother Gothel's instructions to find the Old Bones. They are shown in the picture above. Scar will then give you the next steps.
You'll need to take the Old Bones and place them in the Volcanic Geyser (or Birdie Boiler, if you prefer) to turn them into ashes. The Volcanic Geyser is inside Scar's house, the Elephant Graveyard. Plant the ashes you get in the Sunlit Plateau as if you were planting a Vegetable. The Flower of Bones will grow from the ashes, but it can take up to an hour to grow, so be patient. Make sure you are watering the plant frequently. It will not grow if it is dry.
Once you have it, you can use the Flower of Bones and the ten Purified Night Shards to craft the Roaring Shovel Head. Use it from your inventory. Your shovel should now be improved, and you'll be prompted to remove the large wildebeest bones blocking the bridge in the Sunlit Plateau. Clear them, then talk to Scar to complete this quest.
Looking for more help in Disney Dreamlight Valley? Check out How to make Lobster Roll in Disney Dreamlight Valley and How to cook Mint Chocolate in Dreamlight Valley here at Pro Game Guides.