In Disney Dreamlight Valley, players will come across various popular characters with unique questlines and rewards. You need to improve Friendship Levels with all the characters you meet in the valley to unlock their questlines. Mother Gothel from Tangled is one of the characters, and she tasks players with various tricky quests. The Curse quest is one of Mother Gothel's missions, and it is a prerequisite required to start Scar's storyline. Here's how to complete The Curse quest in Disney Dreamlight Valley.
Where to start The Curse quest in Disney Dreamlight Valley?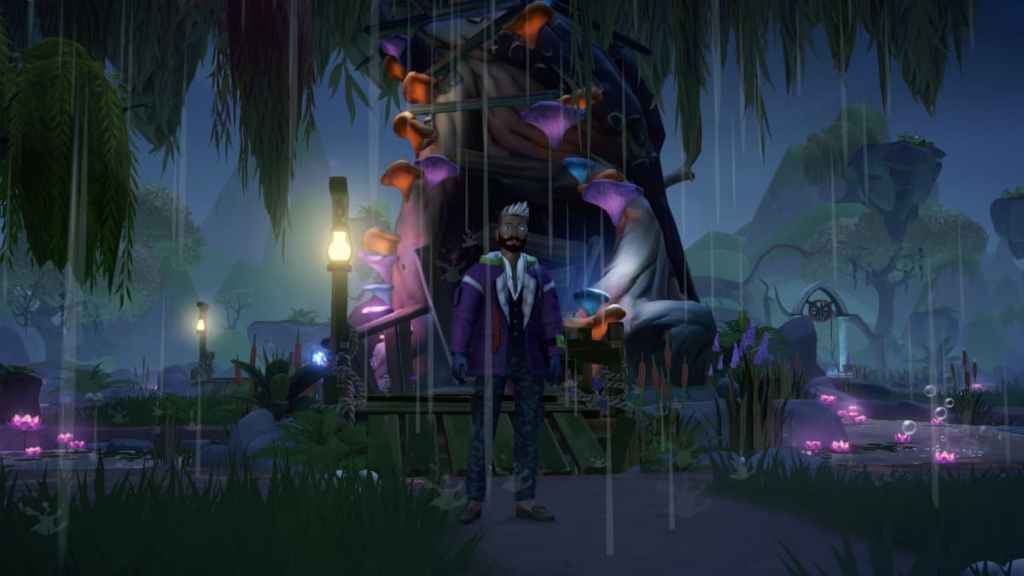 To start The Curse quest, interact with Merlin and head to the Glade of Trust. Here you'll see a giant tree at the center of the biome covered with dark foggy shadows. The Glade of Trust biome needs to be unlocked first, and you'll need to spend 5,000 Dreamlight to access this region. Walk across the wooden bridge and enter the tree to find Mother Gothel. Interact with Mother Gothel, and she reveals how a curse has trapped her inside the giant tree. She takes you near a pillar at the Glade of Trust and reveals that restoring the Orb of Trust to its pillar will lift the dark magic curse.
Unfortunately, the Orb of Trust is located across a broken pathway that is seemingly impossible to reach. You'll need to interact with Merlin and Ursula after this to acquire the Transformation spell. Ursula states that to make the spell work, Kristoff must forget his Anna memories. Interact with Kristoff, and he gives up his memories for the cause. Players also need five Night Shards and five Dream Shards to make the spell.
Visit Ursula at her cave, give her the materials, and she also asks for a bit of your magic to make the spell work. You'll turn into a light blue-colored spirit form, and once in this form, you can travel to the Glade of Trust to reach the Orb of Trust. Cross the broken bridge, acquire the Orb of Trust and attach it to the Pillar at the Glade of Trust to clear the dark foggy mist. Return to Mother Gothel, who informs you of your past, completing The Curse quest in Disney Dreamlight Valley.
Wondering how to complete Mother Gothel's questline? Check out How to get the Gleaming Dusk Fragment in Disney Dreamlight Valley on Pro Game Guides.