Savory Fish is one of the dishes you can cook in Disney Dreamlight Valley. Dishes can refill your energy, be sold for coins, or may be needed for a quest. Savory Fish is only a two-star meal, so you will only need two ingredients to complete the dish. Here is how to make Savory Fish in Disney Dreamlight Valley.
Disney Dreamlight Valley Savory Fish Recipe
That is all you need to cook Savory Fish. To actually cook it, go to a stove and have at least one piece of coal in your inventory. Drop the ingredients in and select cook. You should now have a Savory Fish dish to eat, sell, or give to a friend for a quest or a gift.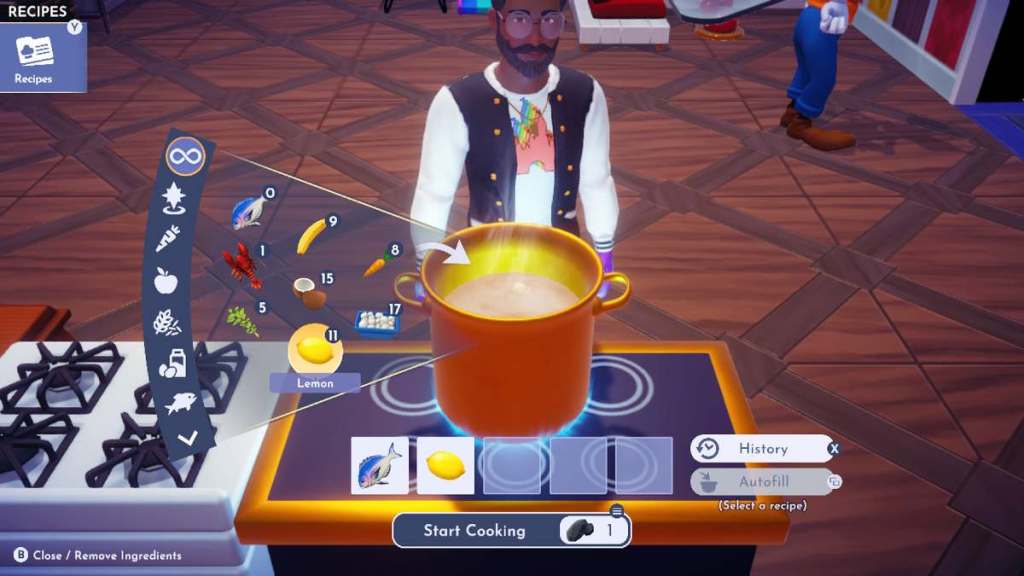 If you are having trouble finding the ingredients, here is where to find them:
Where to find Fish in Disney Dreamlight Valley
You can find fish in any body of water in Dreamlight Valley. To catch a fish, approach a body of water, pull out your fishing rod, and cast it out. Fish are pretty common, so you may catch one on your first try, but if you catch Seaweed, it can be helpful to fish in water with bubbles.
Where to find lemons in Disney Dreamlight Valley
Lemons can be found on trees in the Glade of Trust and the Forest of Valor. Lemon can be used in several seafood dishes, so as soon as you unlock either area, it is not a bad idea to stock up on lemons.
For more on Disney Dreamlight Valley, check out Who are the Voice Actors in Disney Dreamlight Valley? here on Pro Game Guides.