Disney Dreamlight Valley is a magical life-sim adventure game filled with some of the best Disney characters, with more exciting upcoming characters to follow. You become the story's protagonist as you step into the land of Dreamlight Valley and attempt to restore peace. Craft, decorate, complete unique questlines for each character, and even cook some yummy Disney-themed meals that are essential to your time in the Valley.
Disney Dreamlight Valley Tomato Soup Recipe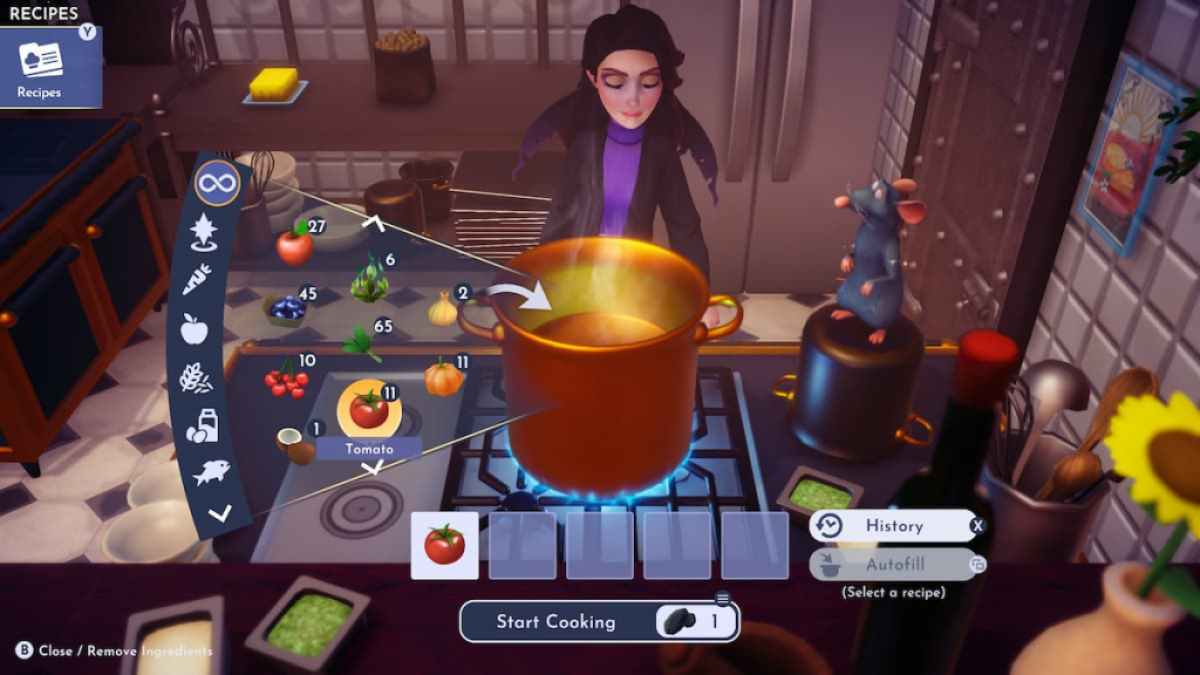 Tomato Soup is a one-star appetizer meal, which makes it super quick to make and only requires one ingredient. However, no matter how small and simple this dish is, it can still benefit you. This dish restores 83 energy and can sell for 26 Star Coins at Goofy's Stall. You also can give it to your friends in the Valley to boost your friendship levels. Some characters might want this for their favorite gift of the day. Here is what you will need to prepare it:
Related: How to make Crudité and Fish Sandwich in Dreamlight Valley
Where to find the ingredients for Tomato Soup in Dreamlight Valley
Since this dish only requires one component, it is super easy to gather the necessary elements so you can get straight to the cooking. Tomatoes are one of the more accessible ingredients to acquire, making this even more straightforward.
Tomato: Dazzle Beach, from Goofy's Stall
You can either find whole tomatoes at Goofy's Stall or the seeds for you to grow. Even if you have to grow them yourself, they only take 25 minutes to grow, allowing you to harvest them in no time. Or you can check Wall-E's garden, if you have it built, to see if they happen to be growing there. This way, you don't have to spend any coins.
No matter how small the meal, all dishes are helpful for your time in the Valley, allowing you to restore some lost energy, share with a friend for your friendship, or sell for a few extra Star Coins. There are so many other recipes to learn, so look out for more guides on how to prepare them.
Looking for more Pro Game Guides Disney Dreamlight Valley content? Check out our guides on How to make all Sushi and Maki dishes in Dreamlight Valley or How to make Mint Sorbet in Disney Dreamlight Valley!