In Update 4 of Disney Dreamlight Valley, you may have found random items lying on the ground that trigger short Friendship quests. For example, Remy's Ingredient Bag is in the Forest of Valor, and Merlin's notes are lying in the Glade of Trust. There is also a Borrowed Spellbook lying around that Minnie got from Merlin. Here's where to find it.
How to complete Very Magical Minnie in Disney Dreamlight Valley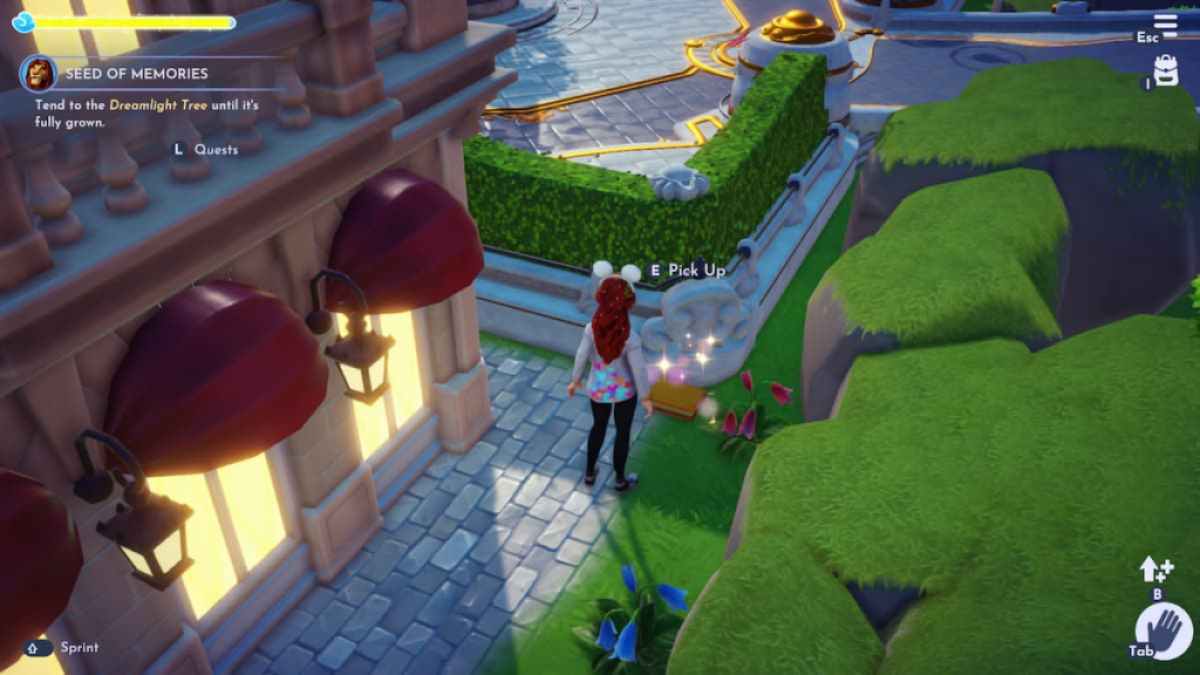 The Borrowed Spellbook will generate somewhere in the top right corner of The Plaza Biome. Ours was resting nearly on the railing leading to the Dreamlight Castle, hidden behind Chez Remy. Once you pick up the book, the quest will automatically trigger.
Go and take the book to Minnie. She borrowed the Spellbook from Merlin to learn more about what happened to her in The Here and There, to ensure she won't disappear again. She doesn't want to trouble Merlin, but you suggest to talk to him anyway.
Related: How to make Ghostly Fish Steak in Disney Dreamlight Valley
Talk to Merlin. He thinks he knows just how to help. He'll instruct you to talk to Anna, Elsa, and Moana about what they love most about Minnie, then return to him with six Dream Shards. Go and speak to those villagers, and collect the Dream Shards if you need to, they can be found digging in glowing points all around the Valley.
When you return to Merlin and ask for a spell, he'll explain that a spell won't help. Friendship, love, and care is what binds Minnie to the Valley. You'll simply need to relay to her what everyone said. She'll thank you, and even apologize for asking for so much Clay to build that Clocktower in her level seven Friendship Quest. She'll give you a 50 Clay rebate and 500 Star Coins for your trouble.
Looking for more on Disney Dreamlight Valley? Check out All 20 Orange Pebble Locations in Disney Dreamlight Valley here at Pro Game Guides.