To find all of the Criptograma Charts on the Isla Santuario Island in Far Cry 6, you will need to start looking north of the town of Armomia.
North of the town, you can find the first set of Criptograma Charts in the area shown below on the map.
In this area, you will find a chest in front of a house, as shown above. You will need to locate two charts close by to unlock it.
You can find the first chart on the roof of the house where you found the chest. On top of the house, you can find the chart next to the crate shown in our image below. Use a nearby barrel to climb up to the roof if you have trouble.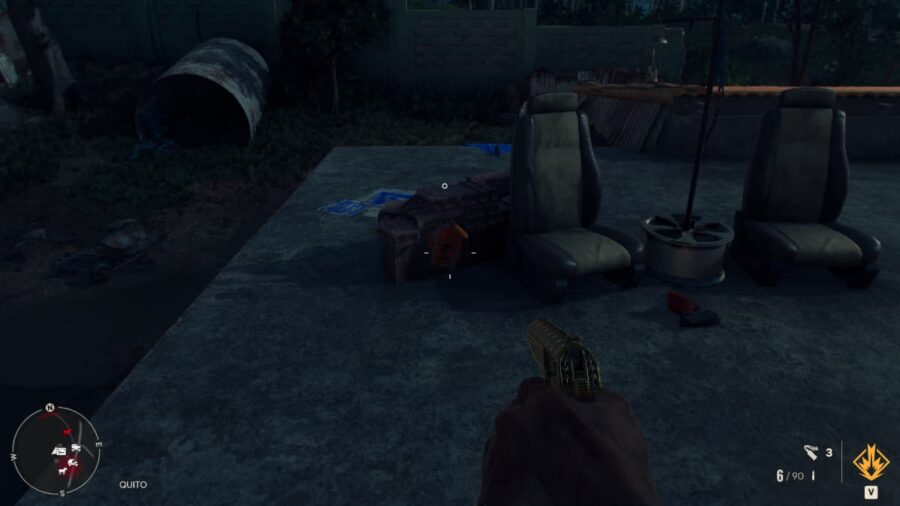 Once you have the first chart, turn your attention to a nearby tunnel. The last chart is found inside this tunnel object shown below.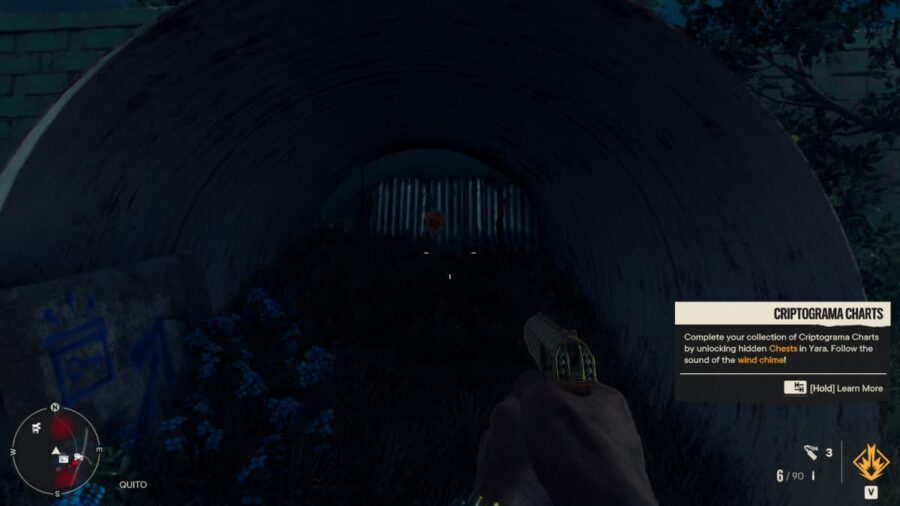 After you get this chart, you will be ready to unlock the first Criptograma chart in Far Cry. Head back to the front of the house and use both charts by pressing the button to open the chest.
Opening the chest will reward you with a unique set of gloves. The gloves are called Hazmat Gloves and improve damage done to poisoned enemies. You can equip these gloves by finding them in wrist gear under arsenal.
For more Far Cry 6 guides, ProGameGuides has you covered!