Farming Simulator 22 offers many ways to make money, but there are a few that will increase your profits, especially when you are just getting started. They differ in how much effort you need, but they are all legitimate, depending on what type of player you are.
Let's start with bees.
Having bees on your farm is one of the easiest ways to get started in the game, and they require no care or maintenance after being set up. You'll need to provide a home for bees, just like the other animals. You can do this by going to the Construction tab of the shop menu.
One of the most expensive beehives in the game is only $19,000. You'll want to place your bees as close to your crops as possible since pollination from the bees will increase your yield. The palette space (only one space per lot) is only $200, which will hold honey pallets.
To transport the honey pallets to a sales point, you'll need a forklift. Under the Vehicles section of the shop menu, you can find a tab dedicated to forklifts. Both are within your starting budget, the first for $37,000 and the second for $55,000.
Otherwise, that's it. It's like passive income.
Related: Money cheats in Farming Simulator 22
How to get Contracts in Farming Simulator 22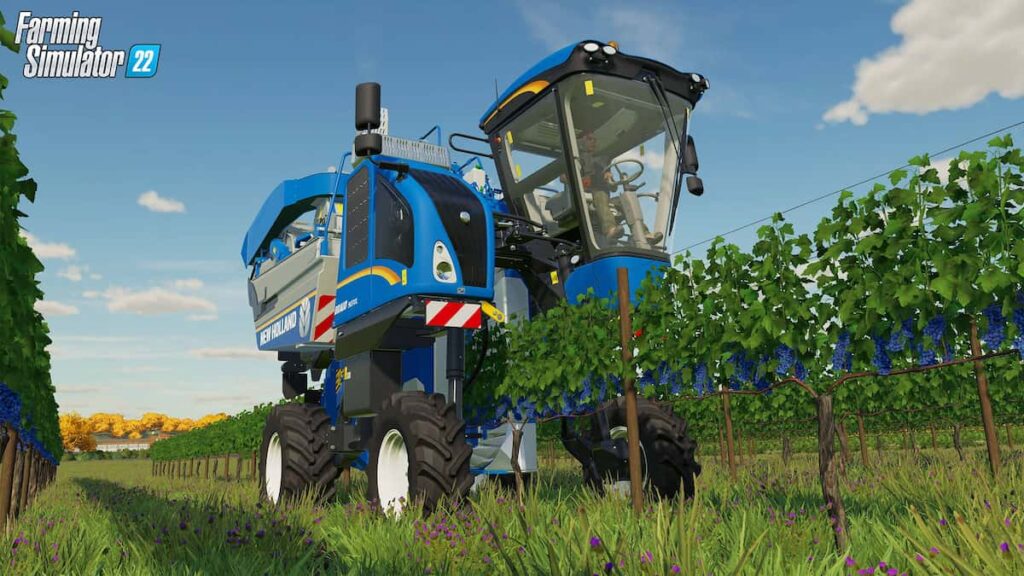 A Contract is a job assigned by an AI character that you can accept or decline at your discretion. These can be found under the Contracts tab of the Menu. A list of available contracts will be provided, each explaining the location and amount of money on offer, as well as the actual requirements to earn money.
If you look closely at the image above, you can see that each contract provides a helpful list of all the equipment needed to complete the job before you accept it. Using your own equipment or borrowing the needed equipment is an option if you already have it.
It's important to keep in mind that higher-paying contracts often require more work (and more complex work), so choose which contracts will be the most beneficial to you and your playstyle.
How to borrow money in Farming Simulator 22
You can borrow money and repay it by opening the Menu and choosing the coin icon. Here you will find all your expenses and income for the current and previous months. Click the Borrow/Repay icons at the bottom of the screen to get a loan or pay it back.
The loan does not need to be repaid immediately, but you will be charged a daily interest rate. The amount of money you can borrow is unlimited.
You'll need a lot of land in this game, so why not check out How to buy land in Farming Simulator 22 and for more guides, tips, and information on Farming Simulator 22 stay here on Pro Game Guides!