The cows in Farming Simulator 22 can be cared for in many different ways. As cows are a huge responsibility, players must prepare a barn for them before they purchase these necessary farm animals.
The first thing is to build a shelter for the cows, understand what to do with them, feed them, and nurture them.
How to buy barns in Farming Simulator 22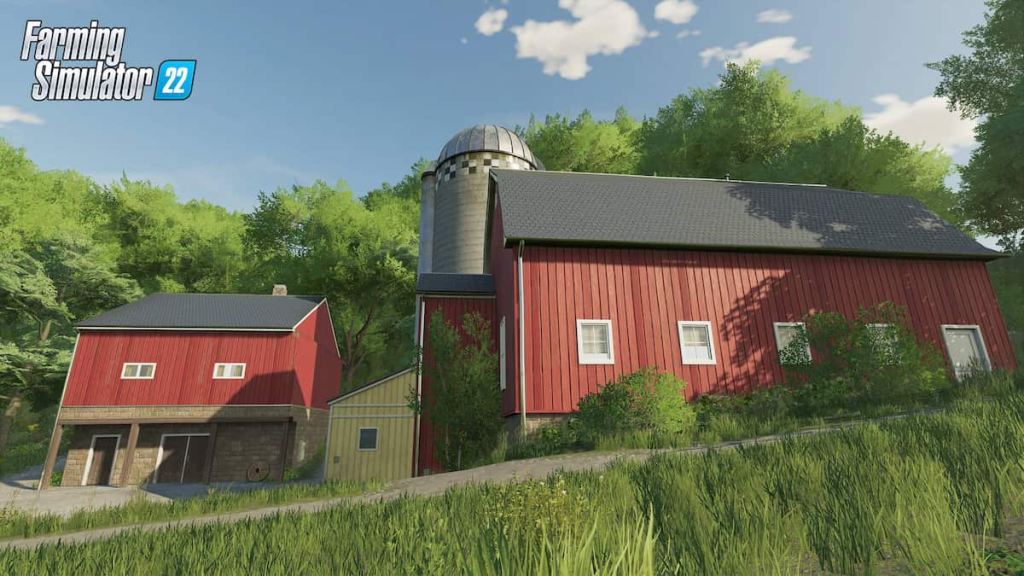 Players can purchase a barn by visiting the store and selecting the Construction menu. From there, pick the ANIMALS tab. There are four choices in the Cows section, which is the first one in the ANIMALS tab:
An Enclosed Cattle Pasture which can hold 15 cows ($75,000)
A Small Cow Barn will hold 45 ($254,000)
A Large Cow Barn will hold 80. ($518,500)
The Cow Barn has a feeding robot and will hold 80. ($722,500)
You will want a barn because it comes with its own water supply, but cows will need some straw to sleep. Cows can sleep in pastures without help, but the player must bring water regularly to them. In addition, pasture does not produce slurry or manure.
How to breed and buy cows in Farming Simulator 22
Players can buy their animals in one of two ways. A Wilson Silverstar animal transport can save you the cost of transporting cattle to your farm. You can also pay a slightly higher price to have them transported if you go to your barn or pasture and find the animal paw symbol.
Players can buy cows at different ages, but it is recommended to buy them at 18 months. At that point, they are mature cows who can produce young every ten months. You'll want to purchase mature animals if you want to grow your herd quickly.
For dairy vs. beef, here's a good rule of thumb:
Brown-Swiss - Dairy cow

Holstein better - Dairy cow
Angus - Beef cow
Limousin - beef cow.
Players can use silage and hay if they want your TMR to be as simple as possible. To ensure the right ingredients are in the right places, you need to ensure they are within the arrows at the top left. Your TMR status and how much is left in your mixer wagon will be displayed in the bottom right corner if it is passable. Put the result in the feeding area.
How to feed and maintain cows in Farming Simulator 22
You can add Total Mixed Ration (TMR) ingredients directly to the bunker attached to the barn if you have the barn with the robot feeding. The cattle are perfectly fed as long as you keep the bunkers full, so the shutter goes down, and the machine does its thing!
Players must chop Bales of hay stored in your barn before they can feed them to your cows. Cows consume hay, grass, or Total Mixed Ration (TMR). In your mixer wagon, mix hay, straw, silage, and mineral feed to produce a total mixed ration. Optimizing milk production is best done this way. Providing only hay provides 80% effectiveness. The grass provides 40% effectiveness.
How to make money from cows in Farming Simulator 22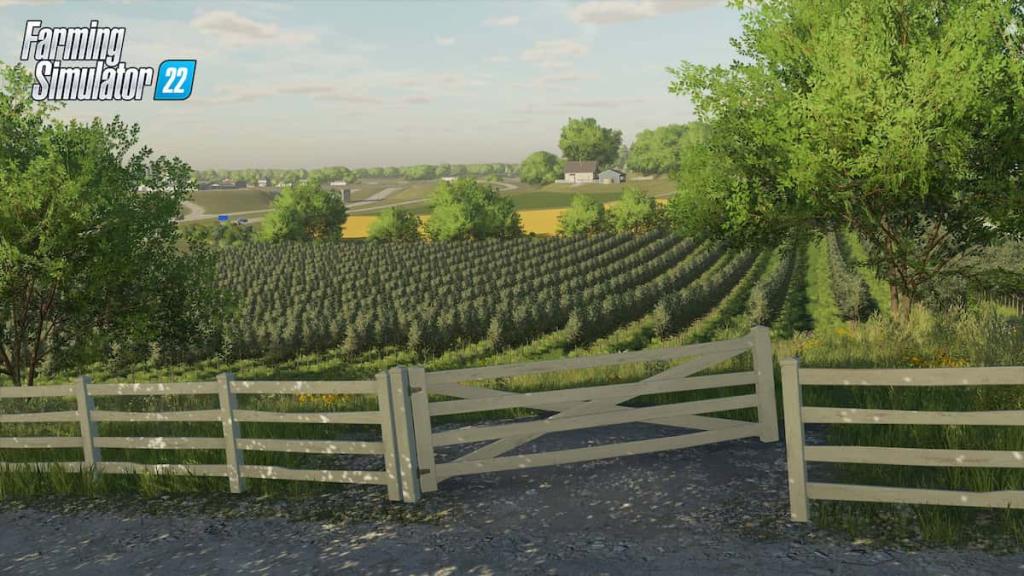 To really profit from cows, keep these tips in mind:
You'll be profitable as long as your herd is healthy.

Maintaining healthy cows will result in milk from your dairy cows and increased value from your beef cattle.

When cows reach maturity, they start producing milk.

To increase the profitability of your business, you can transform this into other products. Or you can sell it as-is for quick cash.

Selling your beef cows as soon a bit after they're mature is the best way to make money from them.
You'll need a lot of land in this game, so why not check out How to buy land in Farming Simulator 22 and for more guides, tips, and information on Farming Simulator 22 stay here on Pro Game Guides!