Football is a game of deception and nothing works better than a crafty skill move to bamboozle your opponent in FIFA 22. Whether you are drifting wide with Neymar or controlling the game from midfield with De Bruyne, skill moves add flair to the average gameplay.
The five-star skill moves in FIFA 22 are the most difficult to master, but players can execute clip-worthy dribbles once they have mastered all techniques. So, if you are wondering how to execute the best skill moves in FIFA 22, then we have you covered. Here are the best five skill moves players can learn and implement in FIFA 22!
Elastico
Difficulty: Five Star
Out of all the skill moves in FIFA 22, the Elastico stands as the absolute best. This five-star skill move not only allows players to create space between defenders but also gives them a jolt of acceleration to run through on goal. To execute this move, simply rotate the right stick of your console in a half-circle motion, the same can be done on a keyboard.
Console: Right stick half circle through Up, Left and Down. For the reverse variation, try Up, Right and Down.
PC: Pad 6 + Pad 4 (half circle)
Advanced Rainbow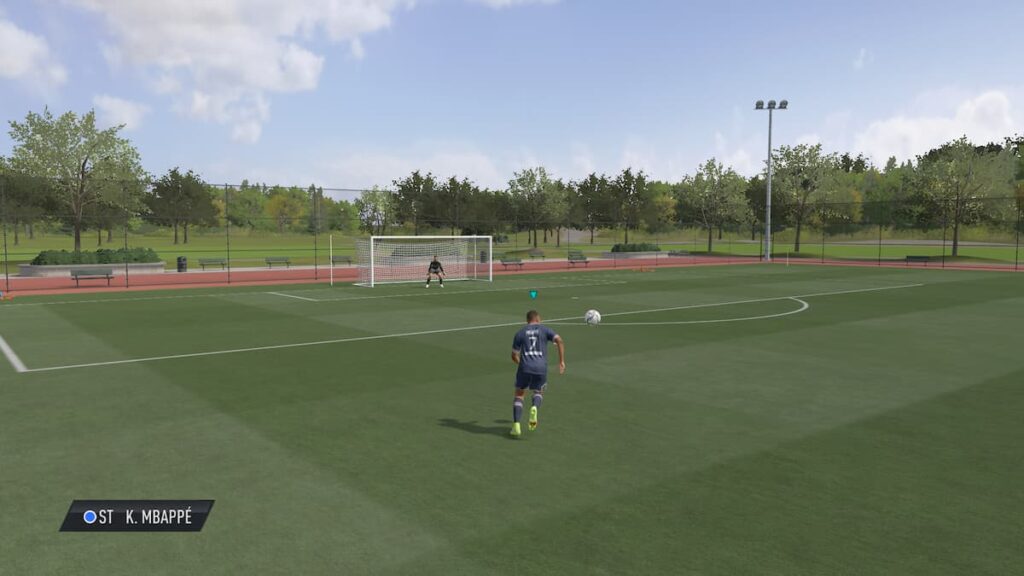 Difficulty: Five Star
The Advanced Rainbow is the most iconic skill move in FIFA 22. Timing it properly allows players to lob the ball over defenders with a simple double-heel flick. Veterans usually finish this skill move with a scorpion kick or a half-volley to get that classy top corner finish.
Console: Flick Right stick Down and then Up
PC: Tap Pad 2 + Hold Pad 8 + Tap Pad 8
Related: Best Teams in FIFA 22
Hocus Pocus
Difficulty: Five Star
Another staple skill move added to FIFA 22 from older versions of the game, the Hocus Pocus can be difficult to execute. The idea is to drag the ball back with one foot before bringing it around the other leg.
Console: Right stick moves from Down to Right + Right stick moves from Right to Left
PC: Pad 2 quarter turn to Pad 4 + Pad 6 half circle to Pad 4
Sombrero Flick
Difficulty: Five Star
The Sombrero flick is also known as the Ronaldinho flick, and to execute this technique, players will need to scoop the ball up before shifting it backwards.
Console: Right stick flick Up + move the stick Up to Down
PC: Tap Pad 8 + Pad 8 + Pad 2
Turn And Spin
Difficulty: Five Star
The Turn and Spin skill move allow players to rapidly change direction in FIFA 22. Thanks to the new contextual dribbling, players can now rotate easily while performing a skill move with a body feint. Start by moving forward and turn towards the direction you want to while executing this move.
Console: Right stick flick Up + flick Right/Left (depending on direction)
PC: Tap Pad 8 + Pad 4/Pad 6
Remember, these five-star skill moves can only be performed by players who have a skill rating of four or above in FIFA 22.
For more FIFA 22 guides, check out Best Wingers in FIFA 22 on Pro Game Guides.