Just when you thought your wallet was safe, Square Enix revealed a pair of enticing new items on their Mogstation Final Fantasy XIV Online Store. The Megashiba mount and Street Attire glamour set were unveiled today and put up for sale in the store at 1:00 am PT.
The Megashiba mount is almost exactly what it says on the tin: A huge Shiba Inu dog that you can ride around on. Dressed up in a cute scarf and appropriate-sized saddle, this is an incredibly cute mount for you to collect. Square Enix also released a trailer for the mount, which seems to have some unique animations and other cool details.
Related: How to unlock the Hippo Cart mount in Final Fantasy XIV
The casual Street Attire is a street-wear-style inspired set with two unique top pieces, a Jacket and a Top. We have to say, we think the jacket and crop top with "chocobo" branding look far better than the waistcoat and sleeveless tee.
As with so many of these premium glamour sets, it's the quality and interchangeability of the individual parts that's really the selling point. The set includes:
Street Cap x1
Street Jacket x1
Street Top x1
Street Handwear x1
Street Cargo Trousers x1
Street High-top Shoes x1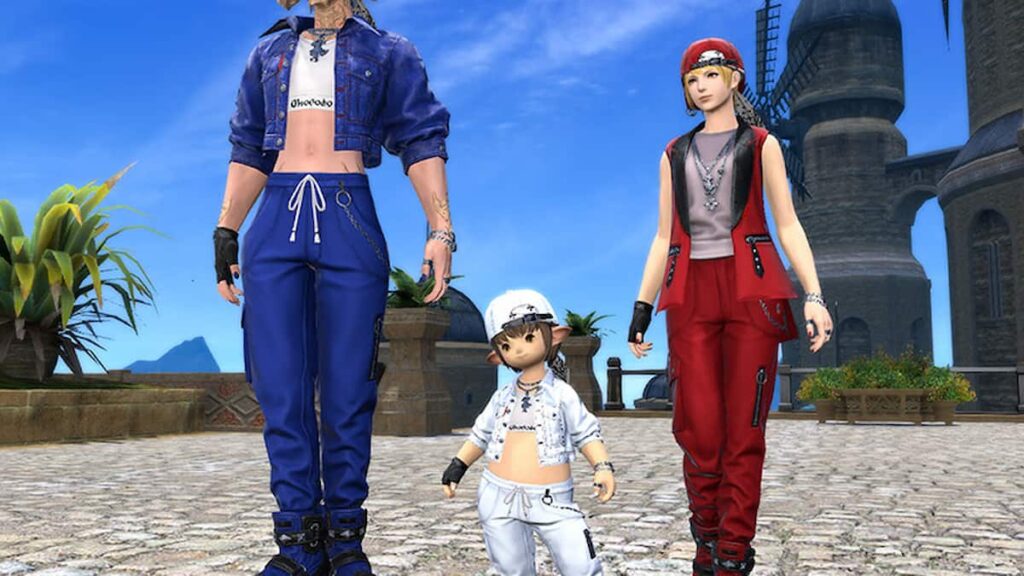 All pieces are individually dyeable as well, giving you a lot of customization options. Can't wait to see what the FFXIV fashion heads do with this set!
For more Final Fantasy XIV info and guides, check out Final Fantasy XIV Endwalker Patch Schedule – 6.18 Release Date on Pro Game Guides.