The developers of Final Fantasy XIV have announced an upcoming graphical overhaul for the game. The game's producer and director, Naoki Yoshida, revealed details of the overhaul in the Jan. 18 Live Letter stream.
In the reveal, Yoshida and other dev team members showed off overhauls of character models that are designed to bring them into the next decade. Final Fantasy XIV: A Realm Reborn launched in 2013, and the character models have changed little since then.
The graphical update is set to take place during patch 7.0, which means at the start of Final Fantasy XIV's next expansion. With Endwalker having released in December of 2021, this likely places the release of the next expansion, and the graphical overhaul, in late 2023 or early 2024.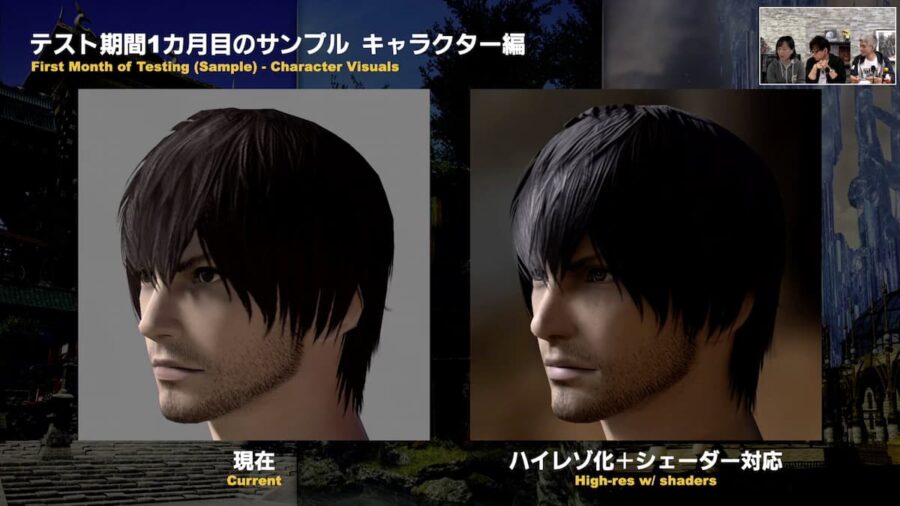 The graphical update aims at improving character models but also recurring details such as grass and trees. These are elements that looked good in 2013, but by 2022 are starting to look dated.
Overall the team stated in their presentation that the aim isn't realism but honing on the existing style. "They won't be this realistic! Photorealism is not the goal!" stated one slide. But still, the graphical updates will be welcomed in a game that is pushing a decade of activity. The Live Letter also revealed vast amounts of information about the game's future and is definitely worth a watch if you get the chance.
For more Final Fantasy XIV guides and info, check out How to unlock Stone Sky Sea in Final Fantasy XIV: Endwalker on Pro Game Guides.