Sadu Dotharl is a relatively minor side character in Final Fantasy XIV, but the ferocious Au Ra is a fan favorite and receives plenty of attention any time she appears in the story. But just why is Sadu so popular?
The short answer is that Sadu's smug and dominating nature is probably her main appeal. Moreover, her love of destruction, teasing of other characters, and general attitude are what players love about Sadu.
Related: How to unlock Stone Sky Sea in Final Fantasy XIV: Endwalker
After receiving more attention in the Endwalker story, many fans took to Twitter and social media to share fan art of Sadu. The Au Ra spellcaster fulfills many staple anime tropes, particularly some of the evil or malevolent women tropes. So much so that one Twitter user portrayed Sadu doing the distinctive "ohoho" laugh that TV Tropes calls the Noblewoman's Laugh.
Sadu first appeared in Stormblood, where she quickly became a well-liked character thanks to her no-nonsense attitude. Valuing strength above all else, she has a rivalry with Magnai Oronir, another Xaela Au Ra from the Azim Steppe. The Warrior of Light earns Sadu's respect during the Naadim battle royale, and she later allies with the player.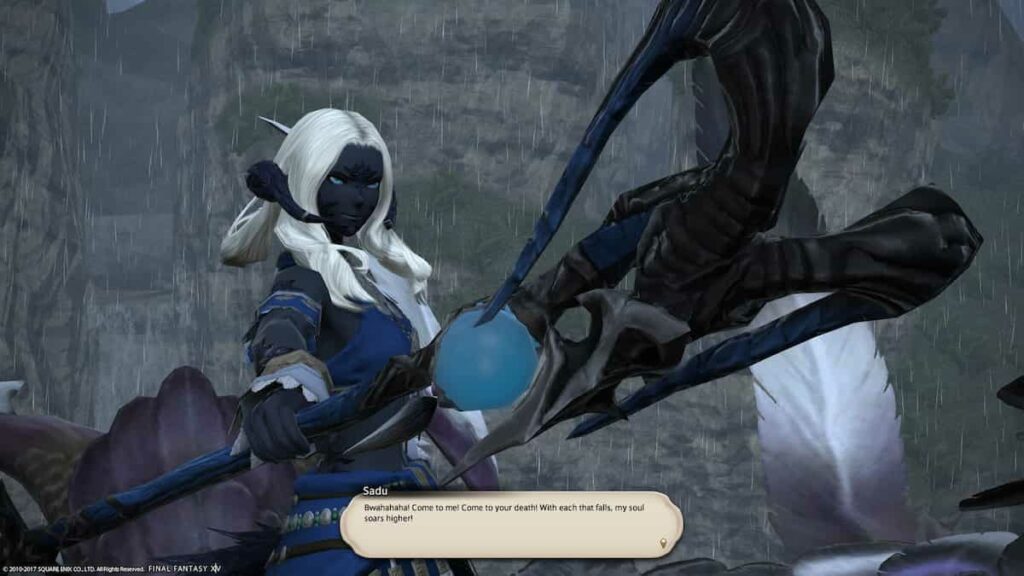 After getting little to no screen time in Shadowbringers, Sadu and the rest of the characters from the Azim Steppe appeared in Final Fantasy XIV: Endwalker. Teasing Magnai, and thirsting for battle, the smug Thaumaturge brought the fight to the Garleans and helped protect the world from the final days.
Like many of the best characters in Final Fantasy XIV, Sadu toes the line between comedy character and seriously badass. Sadu has humorous moments throughout the story, especially when she's teasing other characters. But she's still a fearsome fighter in her own right.
For more Final Fantasy XIV guides check out When does automatic housing demolition resume in Final Fantasy XIV? on Pro Game Guides.