Noble Grapes are an early level crafting material for the Culinarian job. However, they can't be purchased from vendors. As a result, you'll have to head out into Eorzea and find your own source of Noble Grapes. Here's how to get Noble Grapes in Final Fantasy XIV.
How to find Noble Grapes in FFXIV
Noble Grapes are harvested from Oakwood in Upper La Noscea (X: 15.1, Y 23.9). You'll need to take the Ferry from Bronze Lake or travel from Western or Outer La Noscea if you don't have flying to get there. Noble Grapes are Harvested from Level 24 Lush Vegetation Patches. They're also found with Pixie Plums, Sticky Rice, Earth Shards, and Camomile. There's also a rare chance to find the Hidden item Pixie Plum Seeds from these nodes.
Related: How to unlock the Appointed Attire glamour gear in Final Fantasy XIV
Gathering location for Noble Grapes in Final Fantasy XIV
Below is a map of the locations where Noble Grapes can be Harvested in Upper La Noscea.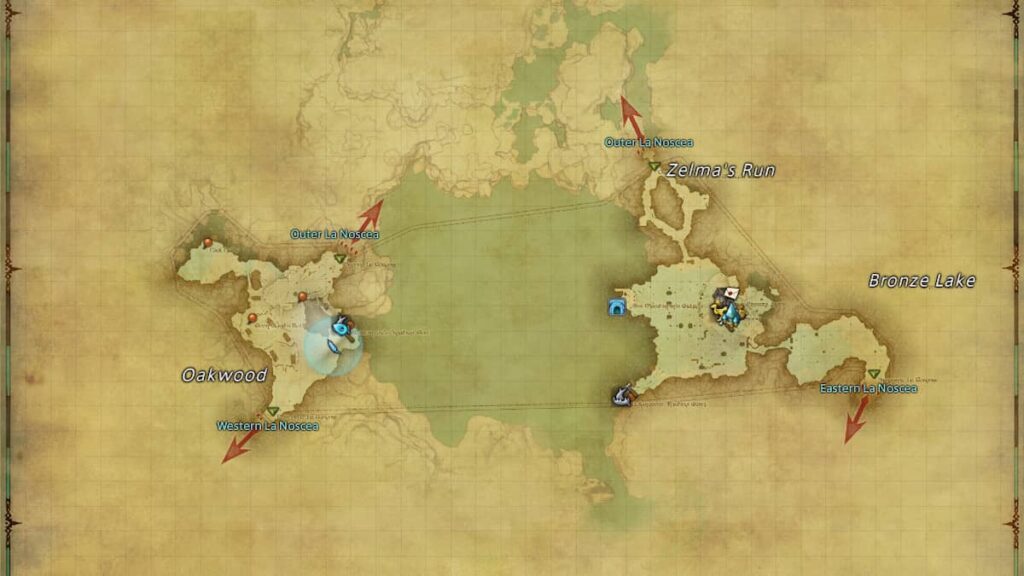 Purchasing Noble Grapes on the Market Board
If you're unable to gather your own, you can always purchase Noble Grapes from the Market Board. They will cost anywhere between a single Gil to 100 Gil depending on the demand in your server. However, they won't usually be much more expensive than that.
Items crafted from Noble Grapes in FFXIV
Grape Juice

3 Noble Grapes
2 Fire Shards
1 Water Shard
(This recipe crafts three Grape Juice)
Dark Vinegar

4 Noble Grapes
3 Fire Shards
(This recipe crafts three Dark Vinegar)
For more Final Fantasy XIV guides and information, check out FFXIV Naruto Glamour – How to look like Naruto in Final Fantasy XIV on Pro Game Guides.