Final Fantasy XIV's 6.15 patch added the first of the new Custom Deliveries for Disciples of Land and Hand in Endwalker, and it's kicking things off with none other than the mother of twins Alisaie and Alphinaud, Ameliance Leveilleur. Here's how to unlock the Ameliance Leveilleur Custom Deliveries.
Make sure you've unlocked Custom Deliveries
Before you get started, you'll need to make sure you've unlocked Custom Deliveries in the first place. To do this, make sure you've completed the quest Go West, Craftsman.
Related: How to unlock the Wind-up Arkasodara minion in Final Fantasy XIV
Go West, Craftsman
This quest unlocks a number of the Custom Deliveries and is started by talking to an NPC called Lydirlona in Mor Dhona, X: 22.3, Y: 6.8. This quest is unlocked when you're level 60 and have completed a pair of quests in the Heavensword expansion, The Better Half MSQ (Main Scenario Quest) mission, and Inscrutable Tastes, a sidequest in Ishgard. Once you've completed Go West, Craftsman, Custom Deliveries will be unlocked in Idyllshire, Old Sharlayan, and The Firmament.
Head to Old Sharlayan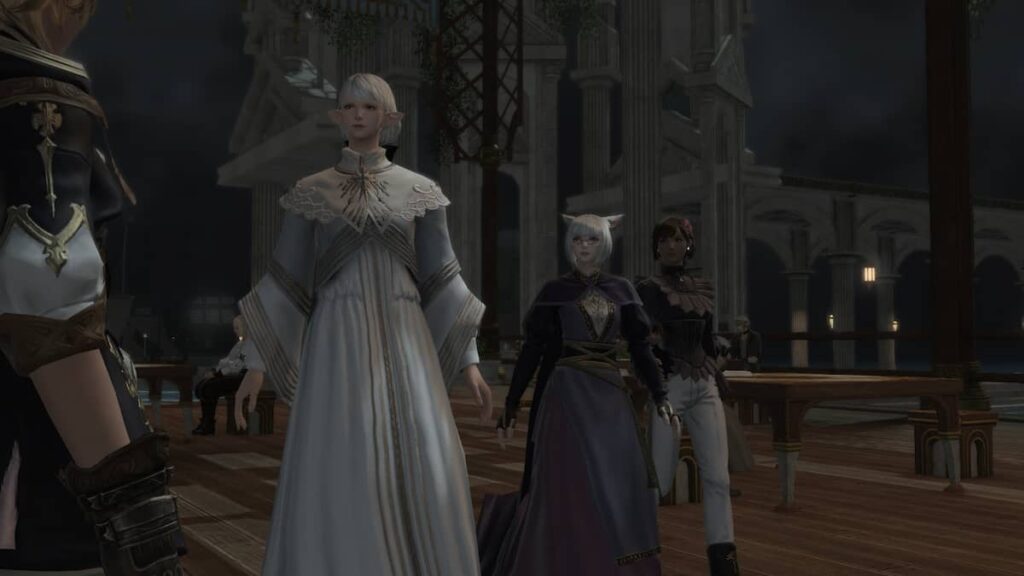 To start the mission, talk to the Well-dressed Attendant in Old Sharlayan (X:12.6, Y:9.7). She'll guide you to a table in the Last Stand, where you'll meet some familiar faces. After completing this quest and a few cutscenes, Ameliance's Custom Deliveries will be unlocked.
Custom Delivery Rewards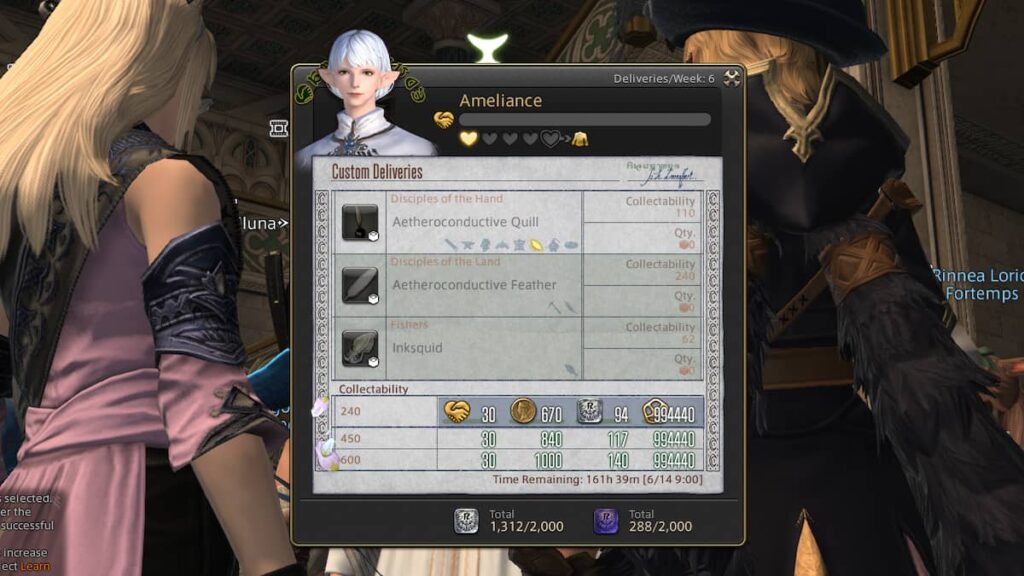 Custom Deliveries will reward Silver Scrips and Experience if you're below level 90 and Purple Scrips if you're level 90. Additionally, by levelling up the Satisfaction levels, you'll increase your rewards. Max out the satisfaction level, and you'll be able to change the clothes of the quest giver. Yes, that means you'll eventually be able to play dress-up with Alisaie and Alphinaud's mother. For shame!
For more Final Fantasy XIV information and guides, check out How to unlock the Arkasodara beast tribe quests in Final Fantasy XIV on Pro Game Guides.