Final Fantasy XIV has been a continuous success for Square Enix, and the summer of 2021 has shown that the Massively Multiplayer Online, or MMO game, shows no signs of slowing in momentum. With the Endwalker expansion releasing this fall, players have a chance to preorder for exclusive items and gear. What comes with a preorder, though?
Everyone who preorders Final Fantasy XIV: Endwalker ($39.99) will receive:
Wind-up Palom Minion
The Menphina Earring (increases EXP earned by 30% until level 80)
These bonuses will be account-wide gifts that players can pick up in-game from the nearest Moogle Delivery Service after they've purchased the upcoming expansion. The standard edition preorder bonuses are shown below: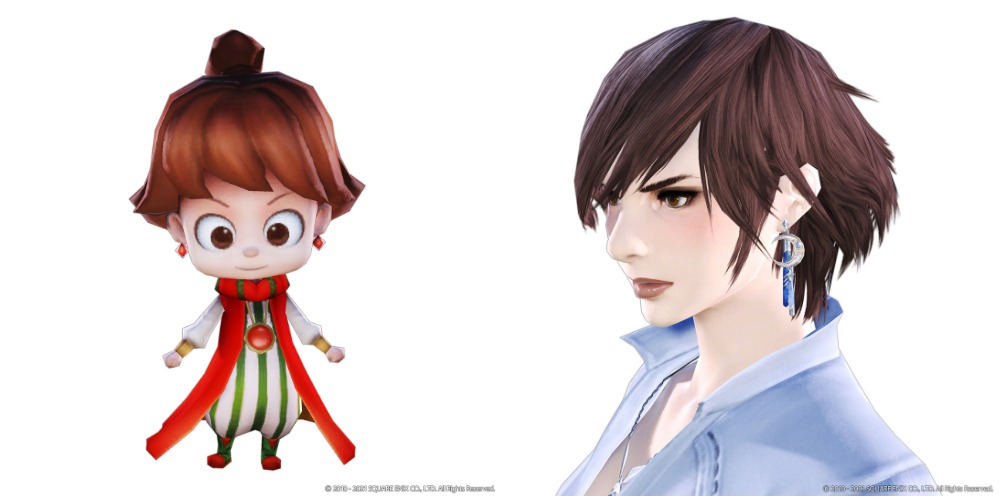 Related: How Many Chapters Are There in Final Fantasy 7 Remake?
Endwalker pre-purchasers will also be granted Early Access to the DLC and can start playing Friday, November 19, 2021, at 1:00 AM PST/ 4 AM EST/9 AM GMT.
Those who opt-in for the Final Fantasy XIV: Endwalker Collector's Edition ($199.99) and Final Fantasy XIV: Endwalker Digital Collector's Edition ($59.99) will receive additional in-game bonus items. These include:
Arion Mount
Wind-Up Porom Minion
Death Scythe (exclusive weapon for the new reaper class)
Each of the Collector's Edition's digital bonuses is showcased below:

Those lucky enough to get their hands on the now sold-out physical Final Fantasy XIV: Endwalker Collector's Box ($140) or Final Fantasy XIV: Endwalker Collector's Edition will also receive the following physical goods:
Endwalker Special Art Box
Expertly Crafter Paladin Figure
Art Collection and Frame Set
Azem Pin
Loporrit Mini Plush
The Collector's Box does not come with a copy of Endwalker or the Digital Collector's Edition bonuses. The contents of the box are showcased below:
Final Fantasy XIV: Endwalker officially releases on November 23, 2021. Those interested in more details on Endwalker can head to the official product page on the Final Fantasy XIV website.
For more on Final Fantasy XIV, check out Best Mounts in Final Fantasy XIV or 11 Best Mods for Final Fantasy XIV on Pro Game Guides.