While it may seem like a given that Fortnite players with a certain type of color blindness should use the Color Blind Mode settings that match their condition, the competitive scene actually uses the game's Color Blind settings to get an advantage over other players.
By adjusting the Color Blind Mode and Color Blind Strength, it can make spotting other players at a distance easier and seeing in the storm. While the human eye varies from person to person, many pro players find that Protanope mode at strength 5 - 7 works best.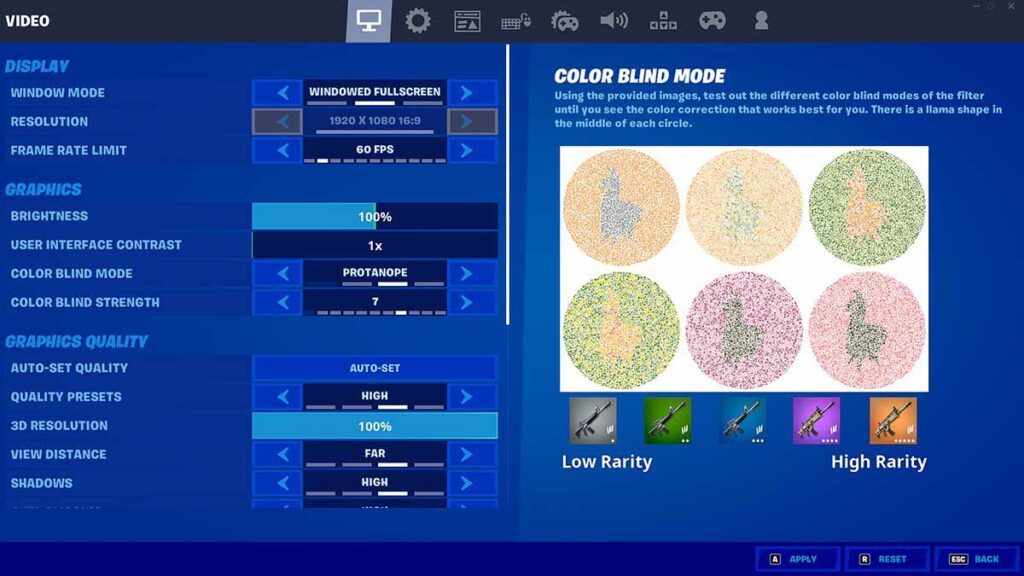 Related: Best Fortnite Alien Skins
Of course, different players have their own preferred settings, changing the Color Blind Mode and Color Blind Strength and the Brightness and User Interface Contrast. These changes help them pick out opponents in dark shadows, increase how well weapons of different rarity "pop" on the screen, and more.
While there are plenty of players out there who need color blind settings to enjoy Fortnite, it is incredible that there are players out there who would exploit them for a competitive advantage. Then again, it is just like any other competitive activity where players try to find any and every leg up they can get over the rest.
For more Fortnite guides, check out Fortnite Parkour Maps Codes List – Best Creative Mode Parkour Codes! on Pro Game Guides.