This is a quick look at where to find Fortbyte 74's location that is found in a filing cabinet inside an assassin's basement on the desert coast! Keeping up with these Fortbytes will allow you to obtain styles in your Season 9 Battle Pass, and get you closer to unlocking the Utopia skin.
Fortbyte #74 Location
Your time with John Wick is not over just yet! You will need to go infiltrate his house, that is directly east of Paradise Palms. Head in through the front door and hang a left. Go down the hall, and enter the door on the left to go down into the basement!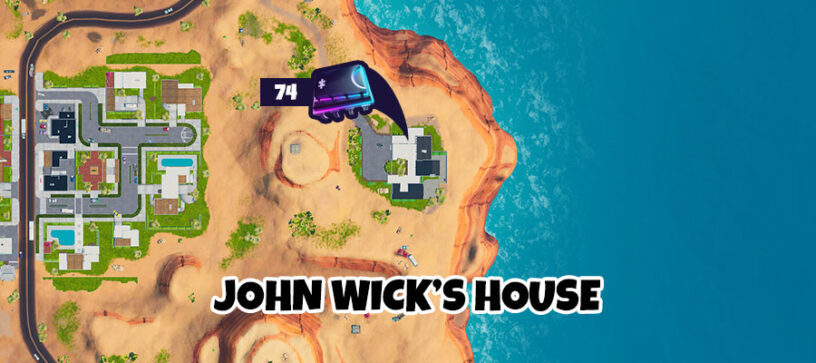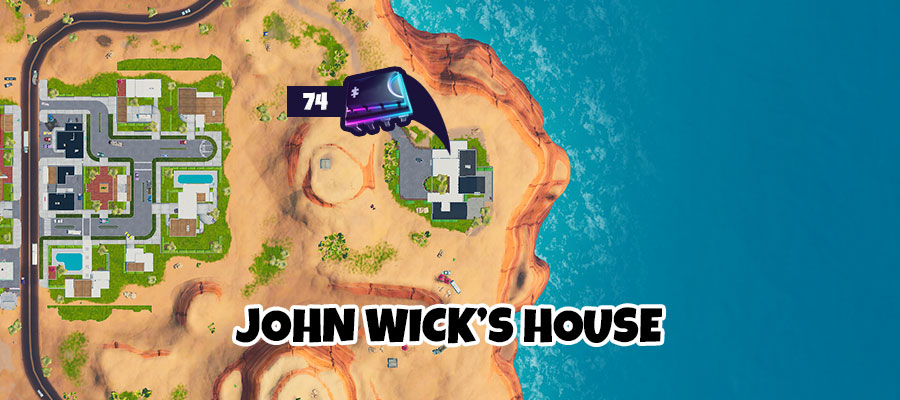 Now that you're down here, there's a filing cabinet next to the desk. Break this open, and you will find Fortbyte #74! If you plan to play out the rest of the game, you might want to break the floor next to the desk and collect a few treasure chests that John has hidden.
If you haven't found the rest of these yet, then check out our Fortbyte Guide!
Fortbyte #74 Video