There's nine new XP coins to find in Fortnite Chapter 2 Season 4 Week of the Battle Pass! Not much going on differently this week, the coins are in pretty typical spots. You'll need to head over to the new Stark Industries to grab the golden coin. The rest of them are pretty scattered around the outskirts of the map. The one at The Authority is a bit hard to find. You need to go to the floor that kind of lines up with the helicopter pad that is in the back of the building.
There's four green, three blue, two purple, and one golden XP coins to collect for the week four.
If you want to collect coins from past weeks, we have another post with All of the XP Coins from Season 4!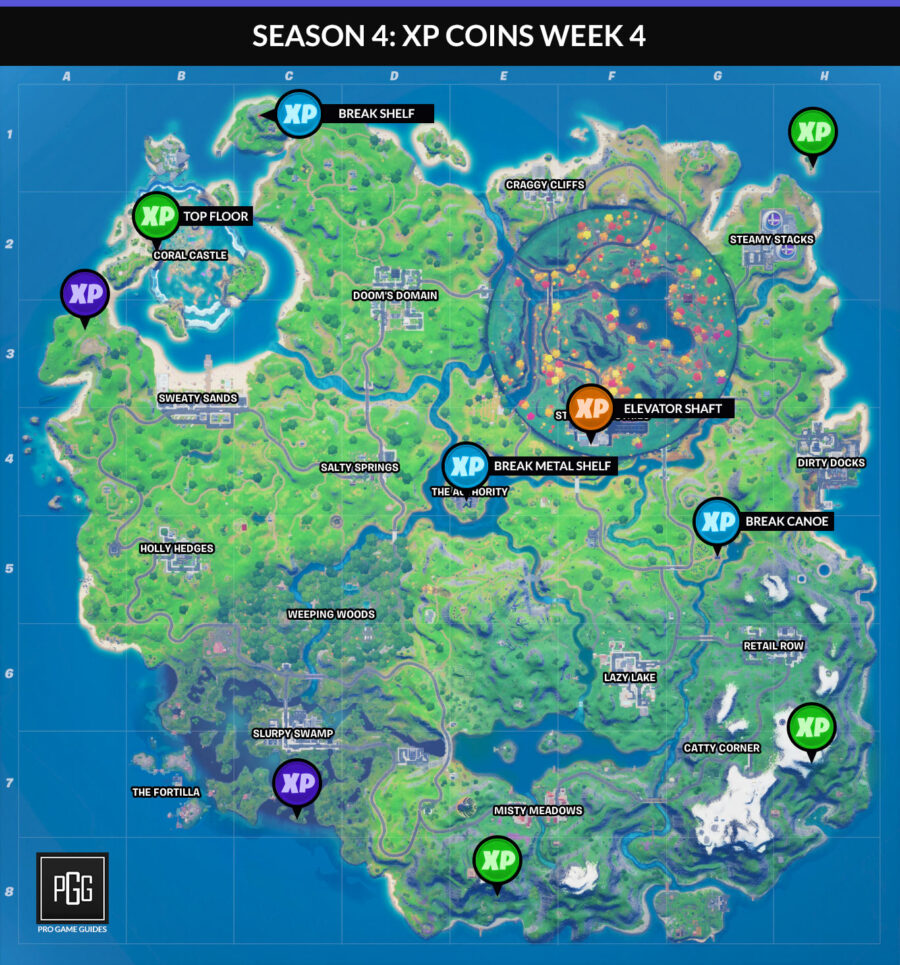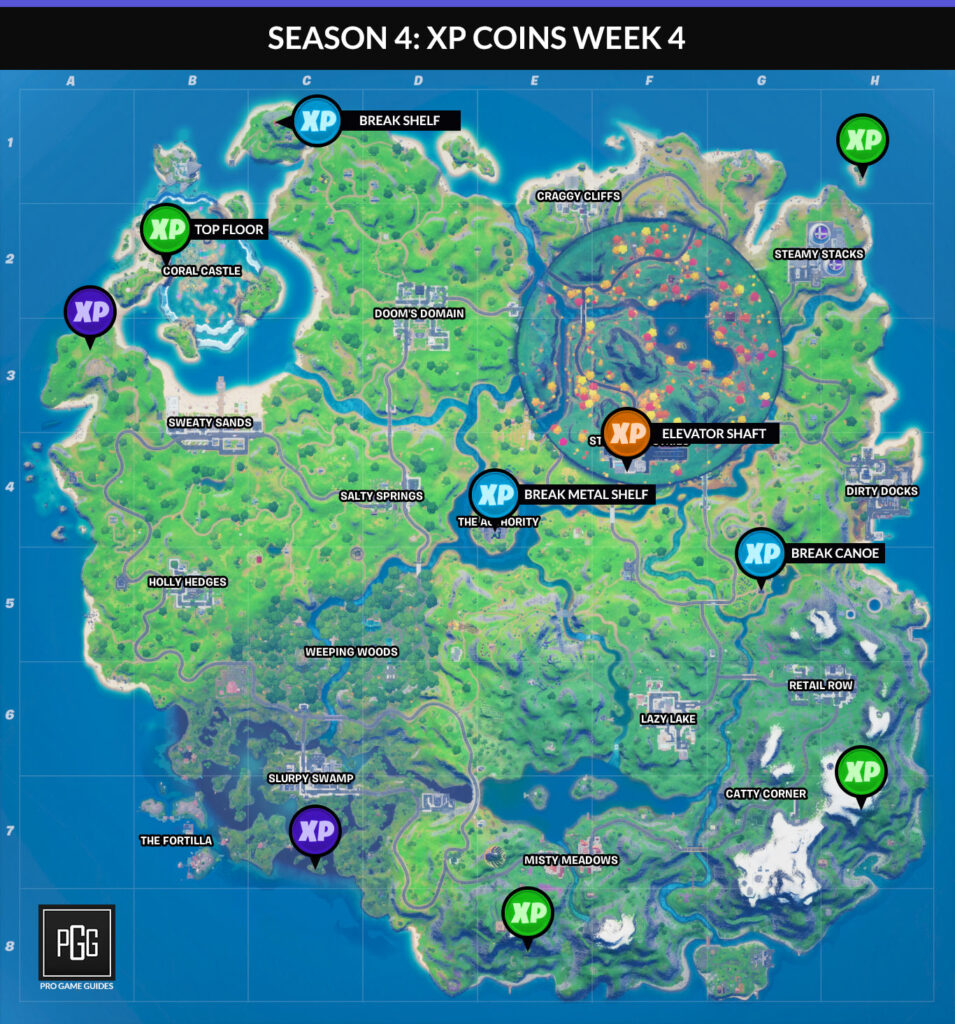 Green Coins
Blue Coins
Purple Coins
Gold Coin