Now that Galactus has been defeated, it is time for things to go back to normal in Fortnite. Well, I don't think anything is ever normal in the Fortnite universe, so expect some wacky things to playout in the new season of the game. While we do know what the secret skin will be for the new Battle Pass, we don't know a lot of what's going to happen when it comes to the map and items being added to the game. We are expecting that the season will be relatively clean in terms of crossovers, but you never know what partnerships will come out of the woodwork!
Update Release Date & Time
The Fortnite Season 5 Patch will be released on December 2nd at 4 AM ET (09:00 UTC). This is reportedly going to be a larger than normal patch for the Nintendo Switch and PC. So, if you are one of those platforms, make sure to clear some space on your hard drive.
Server Downtime
The downtime for the patch started right after the event concluded. The game is in a state of prep for the new season, so the new patch has not yet been released. That will begin at 12 AM ET and is reportedly going to take 2 hours to complete. It is possible that there will be delays, so I wouldn't get your hopes up in terms of the game being playable exactly at 4 AM ET.
New Items and Weapons
New weapons let you attack in novel ways. Unleash your fiery rage with the Dragon's Breath Shotgun, switch between melee and ranged with the Mandalorian's Amban Sniper Rifle, track your target with the Night Hawk, and more. Hunters and vendors are also working to bring you more weapons throughout the season, so keep an eye out!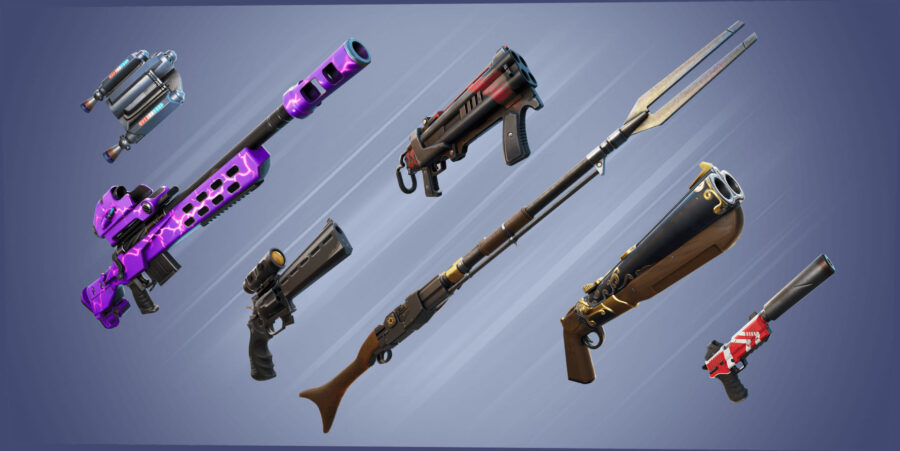 New Map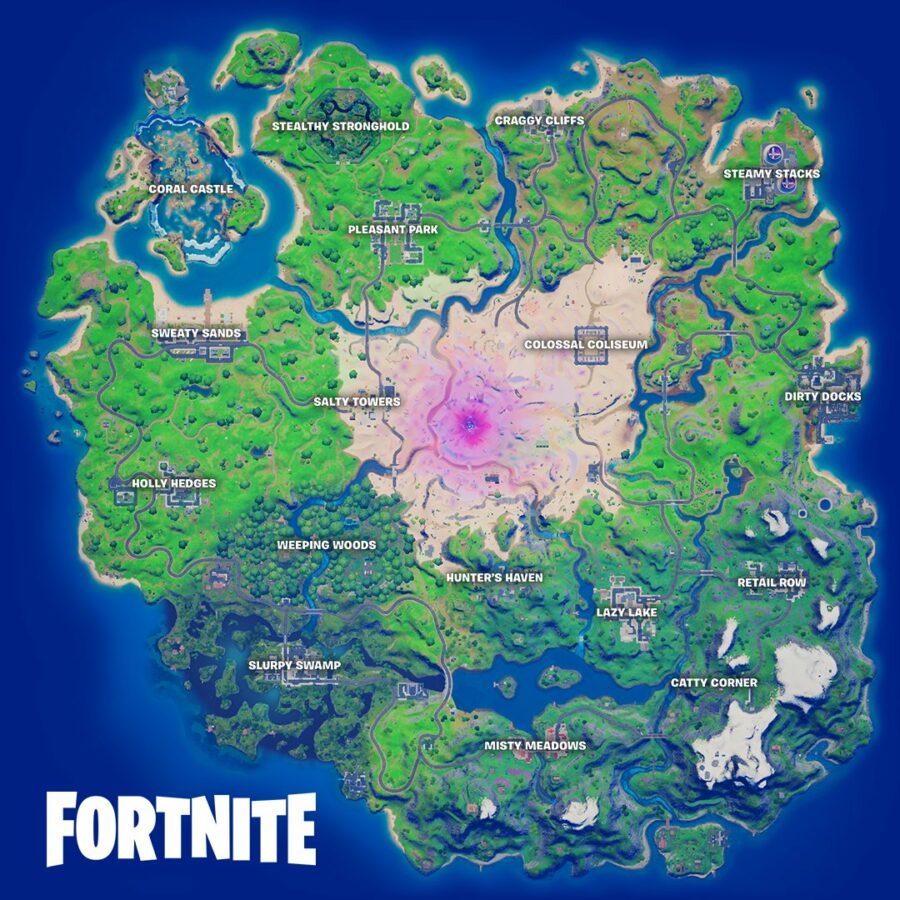 New POIs
Here's a look at a bunch of the new POIs that are included on the new map!
Coliseum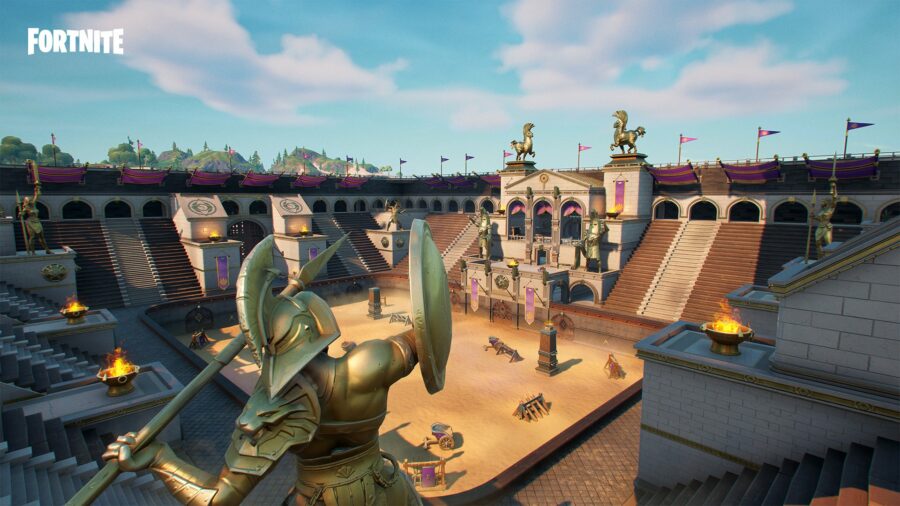 Hunter's Haven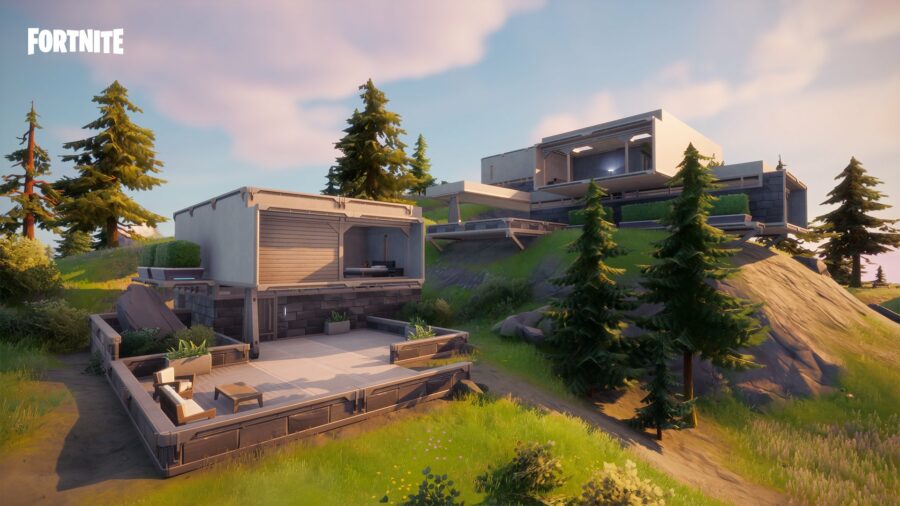 Desert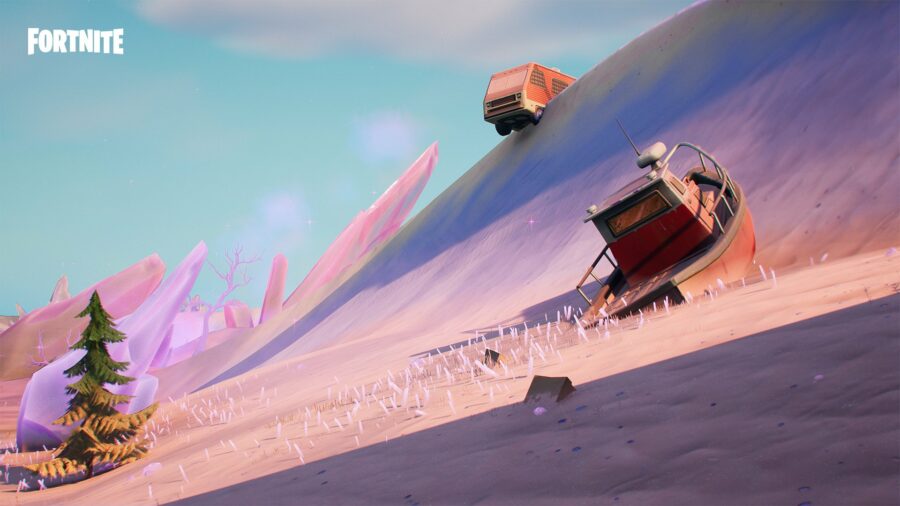 Butter Barn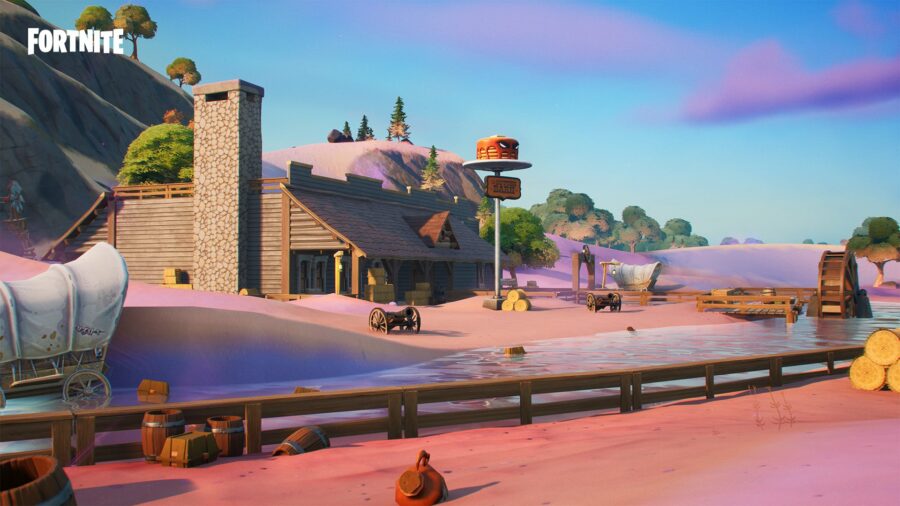 Season 5 Battle Pass Trailer
Battle Pass Gameplay Trailer!pic.twitter.com/MxMQhxMWwW

— ShiinaBR - Fortnite Leaks (@ShiinaBR) December 2, 2020
Season 5 Teaser
The Zero Point is exposed, but no one escapes the Loop, not on your watch.

Recruit the greatest hunters across all Realities to stop the Island from falling into complete Chaos.#FortniteZeroPoint pic.twitter.com/U6TCRFI566

— Fortnite (@FortniteGame) December 2, 2020
Unconfirmed Speculation, Leaks, & Teasers
The big leak so far for Season 5 has been The Mandalorian and The Child (Baby Yoda) will be apart of the Battle Pass. You can obviously also see that there are two other skins in the picture, one of a female with pink armor that will likely be the level 1 skin that has customizability, and a stack of pancakes skin that has been liberally drizzled with syrup!
An additional leak has shown off the rest of the collection of skins! You can see the two tribal type outfits next to The Mandalorian. There's also the two that were revealed, as well as two more that looks more futuristic. The one on the left is the most unusual, and has a unique shading to it!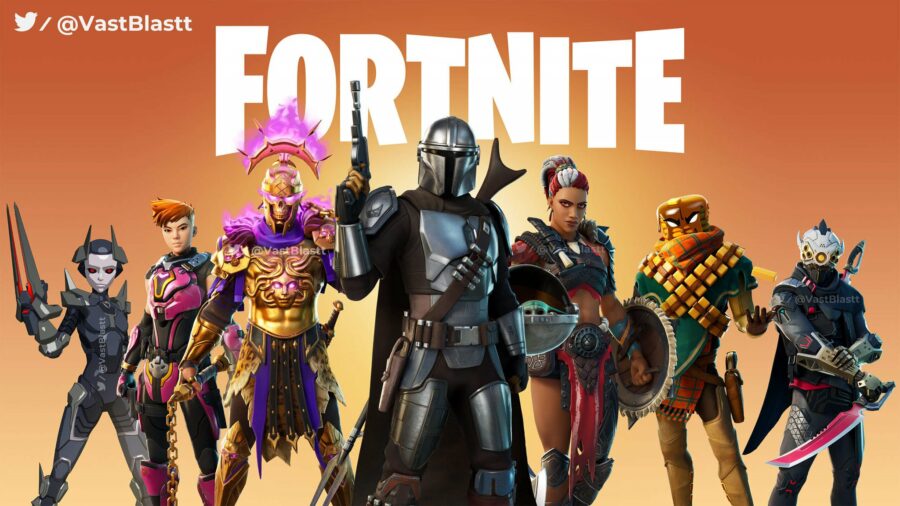 We'll be adding all of the cosmetics from the Battle Pass as they are known in our Fortnite Season 5 Skins post.
Fortnite Season 5 Patch Bug Fixes
These were taken from the Trello that display all of the stuff that Epic is working on in terms of bugs. There's not much here in the way of fixes, because they seem to have squashed most of what was outstanding in the recent season. You will for sure see some new issues pop up as we transition to Season 5. Here are some issues that are going to be fixed and are being looked at currently.
Impossible to bind the same key to different actions with Keyboard.
Multiple actions' names are missing from the Custom Controller settings.
Cannot create system-level parties between PS5 and PS4 when playing Fortnite.
Difficulty editing Banner with a controller.
Banner icon not updating properly.
Sound effect audio delay.
Matchmaking doesn't start if unreadied player leaves early.
Cars not always dealing damage on impact.
Mouse acceleration inconsistent on PS5 and Xbox Series X|S.
Widow's Light Back Bling is not visible with Effects set to Low.
Huntress Outfit appearing as Ramirez or another Outfit.