If you're looking for SHADOW Safe Houses on the Fortnite map, then we've got all of the locations on where you'll need to go to find them. This is for the "Find SHADOW Safe Houses" challenge that you'll need to complete to obtain new styles for your Battle Pass skin and to gain some XP.
This challenge is apart of the Brutus' Briefing Challenges that you can complete in Chapter 2: Season 2. You will want to complete these because you will get a chance to choose from the Shadow and Ghost versions of the Brutus skin! Once you pick one of those, you will be locked in so make sure to choose wisely.
Shadow Safe House Locations
There's five total locations that we know of at the moment. There's Alpha, Beta, Charlie, Delta, and Echo which are scattered around the map. A few of these will require you to enter a nearby Porta-Potty or Dumpster to enter. You can find the exact locations listed on the map below.
Alpha Shadow Safe House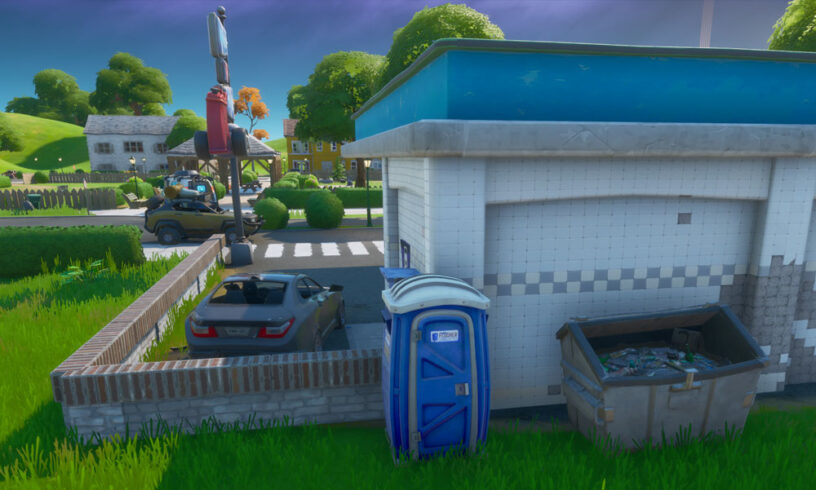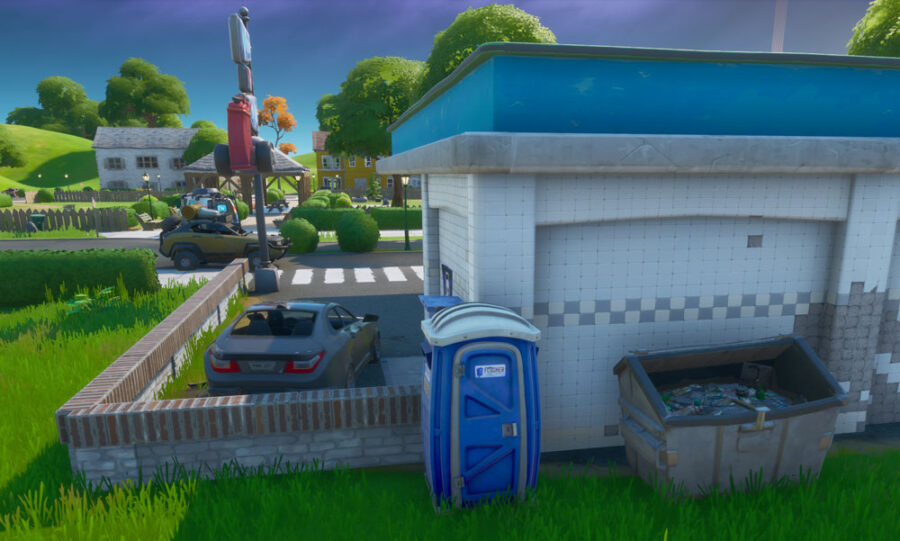 The Alpha Shadow Safe House can be accessed by entering the Porta-Potty that is behind the gas station at Pleasant Park! As far as I know, you can't enter this Safe House unless you use a teleporter.
Beta Shadow Safe House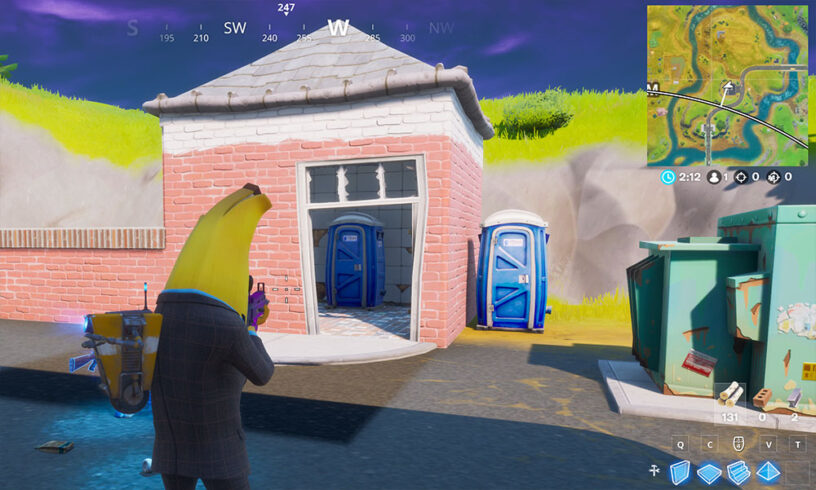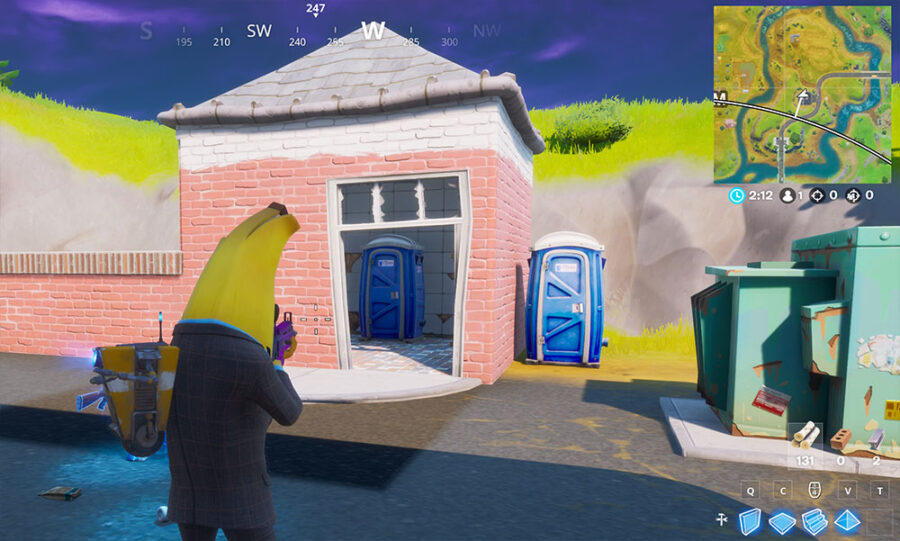 Beta is under a gas station that is located to the east of Frenzy Farm. Look for the small brick building behind it with the Porta-Potty in it. You can enter into it to make your way to the Beta Safe House. This is the other Safe House I'm pretty sure can't be entered any other way then with a teleporter.
Charlie Shadow Safe House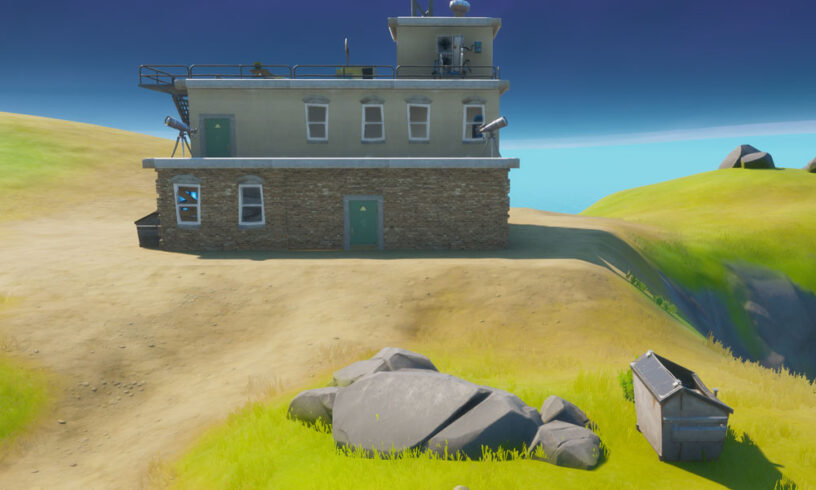 Charlie is to the east of Craggy Cliffs and can just be entered normally or you can teleport yourself inside the building using the dumpster that is directly outside of it.
Delta Shadow Safe House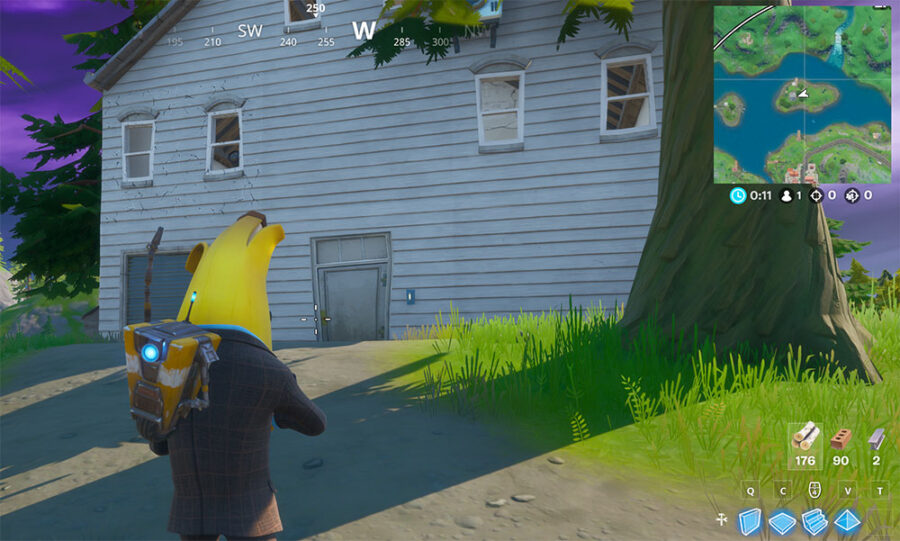 This location is on the big island that's in the middle of Lazy Lake. You'll want to watch out for Henchmen that patrol the area, and there will be a few inside as well. You might not even need to enter the house to get credit for the challenge.
Echo Shadow Safe House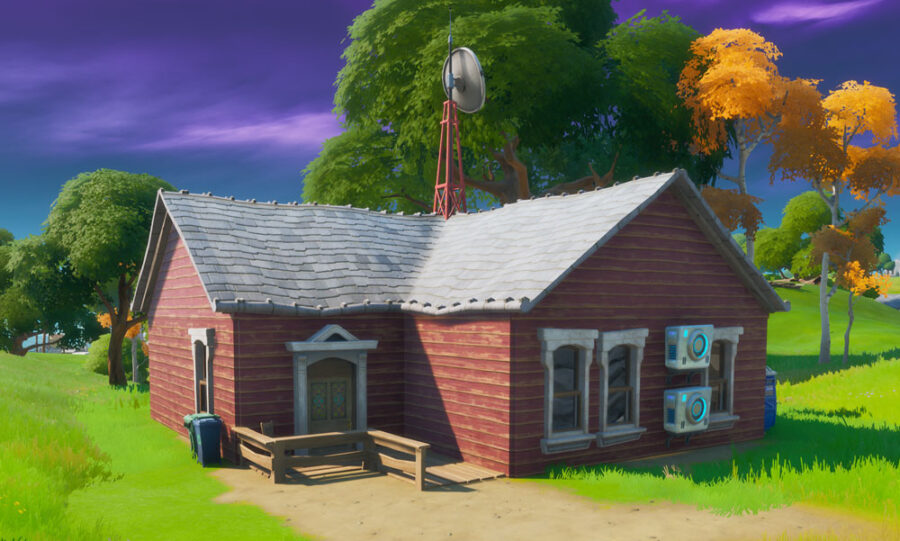 Echo is kind of in the middle of nowhere and is directly south of Sweaty Sands. It's in a fairly non-assuming red house with a very large satellite dish on top. As with all of these locations, make sure to be careful because there's going to be Henchmen to deal with.
If you're still having trouble locating any of these locations, then be sure to check out this video:
For all sorts of information on this season, be sure to check out our Season 2 Guide!