Fortnite and Marvel are doing another crossover event where you can participate in the Marvel Avengers open or closed beta to receive the Hulk Smasher pickaxe for free! These gloves will also come with a Hulkbuster style that is modeled after the hands of Ironman. Unfortunately, this offer is only available to PlayStation 4 and Xbox One players.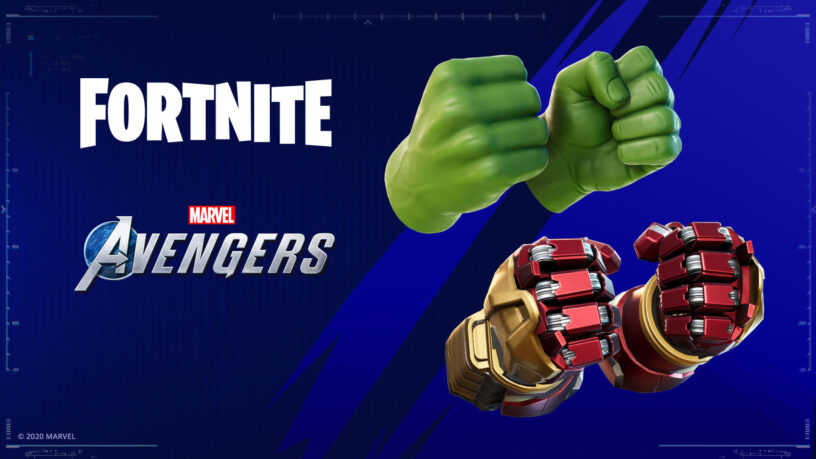 The beta will be starting in August during the following dates for each of the consoles:
August 7-9: PlayStation 4 Pre-Order Beta

Marvel Avengers PlayStation 4 pre-order players only

August 14-16: PlayStation 4 Open Beta
August 14-16: Xbox One Pre-Order Beta

Marvel Avengers Xbox One pre-order players only

August 21-23: Open Beta on PlayStation 4 and Xbox One
You do NOT need to pay for the game. There's a closed beta which does require a pre-order, but both consoles have open betas that will be FREE.
You will need to complete three HARM Challenges on either platform to obtain the harvesting tool. You will also need to have your PlayStation or Xbox Live account linked to your Epic Games and Square Enix accounts to receive the cosmetic.
If you don't have an Xbox One or PS4 you can still purchase these eventually in the Item Shop at a later date!
This appears to be another collaboration between Fortnite and Marvel. They have paired up with with them quite often in the past, more recently with the Deadpool promotion in Chapter 2: Season 2 of the Battle Pass. They were also once upon a time one of the original collaborators with Fortnite by adding a Thanos LTM to the game which was a big deal at the time. They've also featured various skins from them as well (Captain America, Black Widow, Star-Lord, and more).