Season 3 of Fortnite Chapter 3 has players zipping around in the Ballers around the map. These wacky vehicles are quite handy at escaping from tight situations, thanks to the boost and grappling functions. Now, apart from pulling off Spider-Man-like maneuvers, players will need to find a Baller to complete another task: dislodge a runaway boulder by smashing into it.
Runaway boulders are a new feature in Fortnite. Players will find huge spherical boulders that they can send rolling downhill to create a trail of destruction. While there are many ways to shake off the boulder from its pedestal, we need to dislodge it by using a Baller in order to complete the Weekly challenge.
Runaway Boulder Locations in Fortnite Chapter 3 Season 3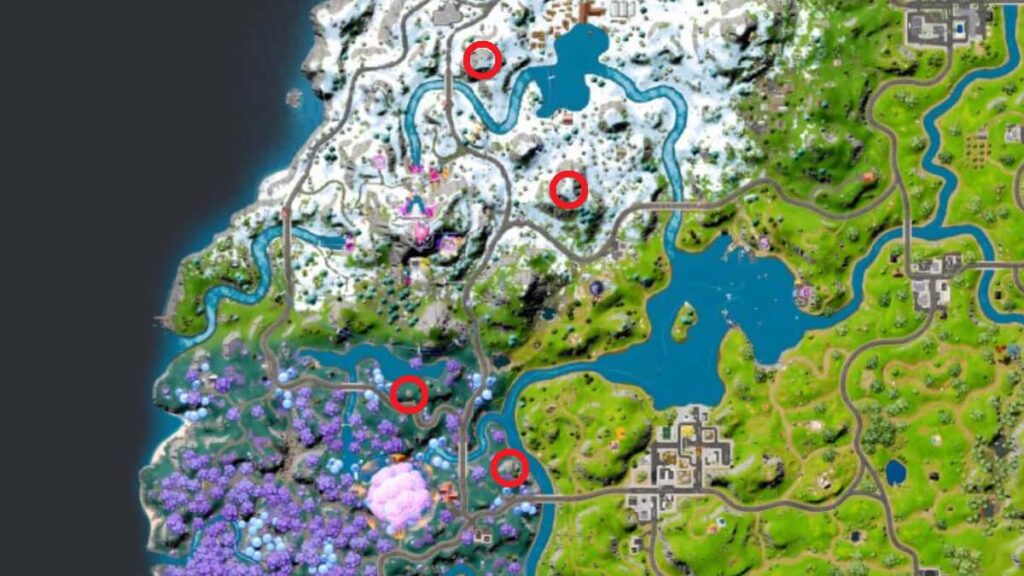 Since Runaway Boulders need the help of gravity to wreak havoc, they are usually located on top of hills and near the edges of cliffs, from where they can easily roll down. Since you need to use a Baller to complete the mission, we recommend landing at Rave Cave, as this is where you will find the vehicle. Two of the nearest Runaway Boulders can be found toward the east and north of the POI. Two more Runaway Boulders can be found near the Reality Tree POI. Refer to the map above for their exact locations.
Related: How to pick weeds around Reality Saplings in Fortnite
Where to find a Baller in Fortnite Chapter 3 Season 3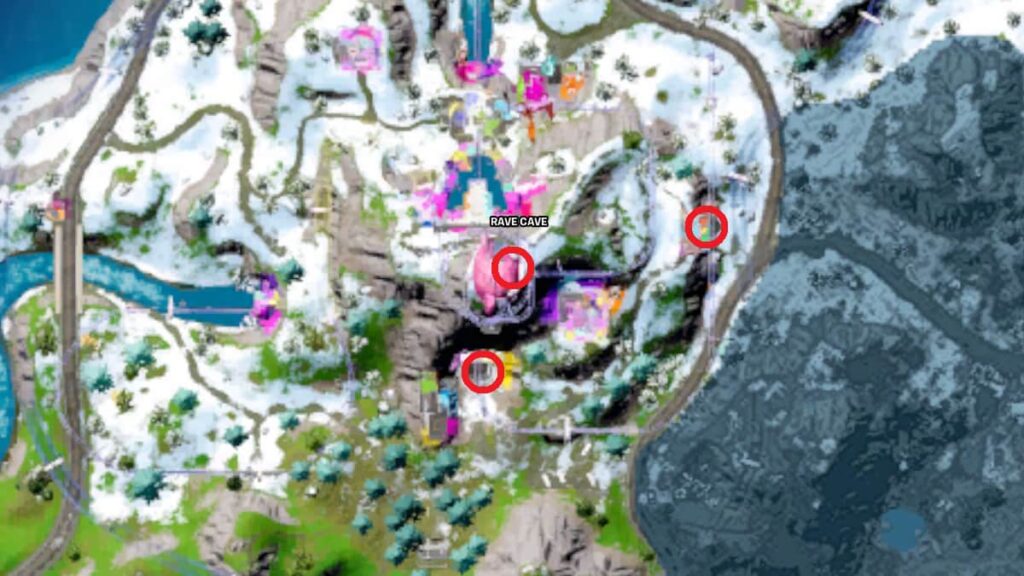 In order to find a Baller, players need to drop down at the Rave Cave POI. There are a total of six Ballers that spawn here. Two can be found inside the giant pink head, and two more can be found inside the Rave Cave entrance tunnel, toward the south. Two more Ballers will spawn on the platform with colored tiles, toward the east of Rave Cave. Refer to the map above for their exact locations.
How to boost into a Runaway Boulder and dislodge it in Fortnite
The trick to dislodging a Runaway Boulder with a Baller is quite simple, but it may require a number of tries before you are successful. One of the easiest ways to complete this task quickly is to hook onto the boulder from a few feet away using your Baller's grapple. Then, hit the boost and ram straight into the Boulder, preferably near the base or the center. Once you have successfully dislodged it, watch in awe as the boulder goes rolling downhill, taking down everything in its path. Completing the challenge will grant the player 15,000 XP.
Can't get enough of grappling in Fortnite? Check out our guide on Where to find the Grapple Glove in Fortnite Chapter 3 Season 3, here on Pro Game Guides.