Fortnite is a great battle royale game for the whole family, with exciting new content continuously added with each update, like unique skins, accessories, map changes, and more. Jump into the experience and take part in fun weekly challenges that put your skills to the test and interact with the fascinating features around the map, such as the Chrome Vortex. Despite sounding ominous, this Vortex can be beneficial to you. Here's how to find it and utilize it appropriately.
Where to find a Chrome Vortex in Fortnite
The Vortex is not always in one spot on the Island. It starts in different areas in each match and randomly travels around as the game progresses. While that may make it more challenging to locate, you can find it more easily by opening your map at the start of each round.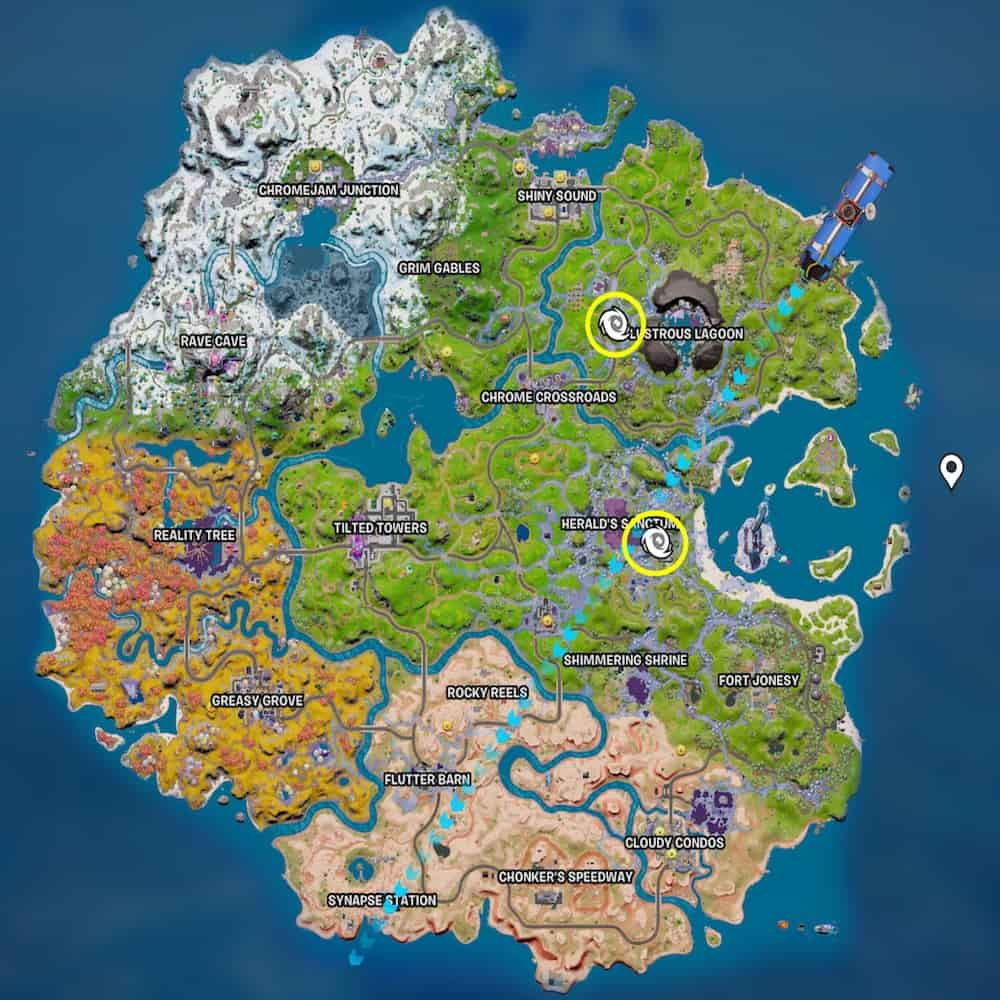 The spiral icons on the map signify where the Vortexes are on the Island. If your bus is traveling nearby or straight over, you can drop and fly right into it. Otherwise, you can land anywhere and still track it down by using your map and entering it from the ground.
Related: How to complete all Skywalker Week Quests in Fortnite
What is a Chrome Vortex in Fortnite?
The Chrome Vortex is a tornado storm that travels randomly around the map, pulling debris and other loose objects into it. Unlike the regular storms, the Chrome Vortex also turns all the items it touches into Chrome, including players.
You can enter the Vortex by gliding into it or walking into it from the ground. It will immediately lift you and allow you to deploy your glider and fly away in any direction. This is useful for getting away from enemy players or entering the circle faster. Don't forget to deploy your glider by pressing:
A on Xbox
X on PlayStation
Spacebar on PC
Although the Chrome Vortex may seem like a dangerous threat on the Island, it can actually be instrumental in making a quick getaway and allowing you to Chrome up. Having Chrome means you can Liquify and slowly heal up, as well as get around the map faster. Embrace the storm and utilize it to your advantage.
Looking for more Pro Game Guides Fortnite content? Check out our guides on How to get the Herald Outfit in Fortnite or Where to get Star Wars Blasters and Lightsabers in Fortnite!