Fortnite is one of the best battle royale games due to its constant updates and improvements that keep players excited to play month to month. They also continuously add fun new content for players to enjoy, such as new skins, challenges, and even themed events like Skywalker Week. Dive into Fortnite to discover Star Wars content spread around the map, complete these challenges to gain some XP, and get closer to finishing your Battle Pass.
Where to find Star Wars weapons to deal damage with
Star Wars weapons, such as Lightsabers and Blasters, are spread around the Island in various locations. For your Skywalker Week quest, you will need to deal damage with either of these weapons. The best way to find them is to search Star Wars Chests. However, Blasters can also be bought from Stormtroopers, and Lightsabers can occasionally spawn as ground loot in random areas.
There are five stages of this damage quest you will need to complete. Each time you complete a stage, the required damage will increase. You will need to play several matches to complete all of them. Try to grab Star Wars weapons each round and ramp up your damage as quickly as possible by heading to more popular locations.
Where to search Star Wars Chests
The best way to find Star Wars weapons is to drop at Stormtrooper checkpoints. Each checkpoint usually carries one chest. However, Darth Vader's checkpoint will have more. You will need to open ten chests for your challenge, so it will probably take you a few matches to complete. Here are all the locations you can find them:
Road between Grim Gables and Chrome Crossroads
Road west of Tilted Towers
Road east of Greasy Groves
Southeast of Greasy Grove
Related: All rumors and leaks for Fortnite Chapter 3 Season 4: Battle Pass, Skins, Collaborations, Weapons, and more
How to complete a Bounty from a Stormtrooper
To complete a Bounty from a Stormtrooper, you will want to land at Stormtrooper checkpoints, shown in the map above. These Bounties work the same as a Bounty Board, except to activate them, you need to speak to any Stormtrooper. Approach one and press:
X on Xbox
Square on PlayStation
E on PC
They will have two options: start a Bounty or purchase a Blaster. Select the Bounty symbolized as the crosshair. This will automatically begin a random Bounty and reveal approximately where to find the opponent you must defeat. You will complete the quest once they are eliminated.
How to block shots using a Lightsaber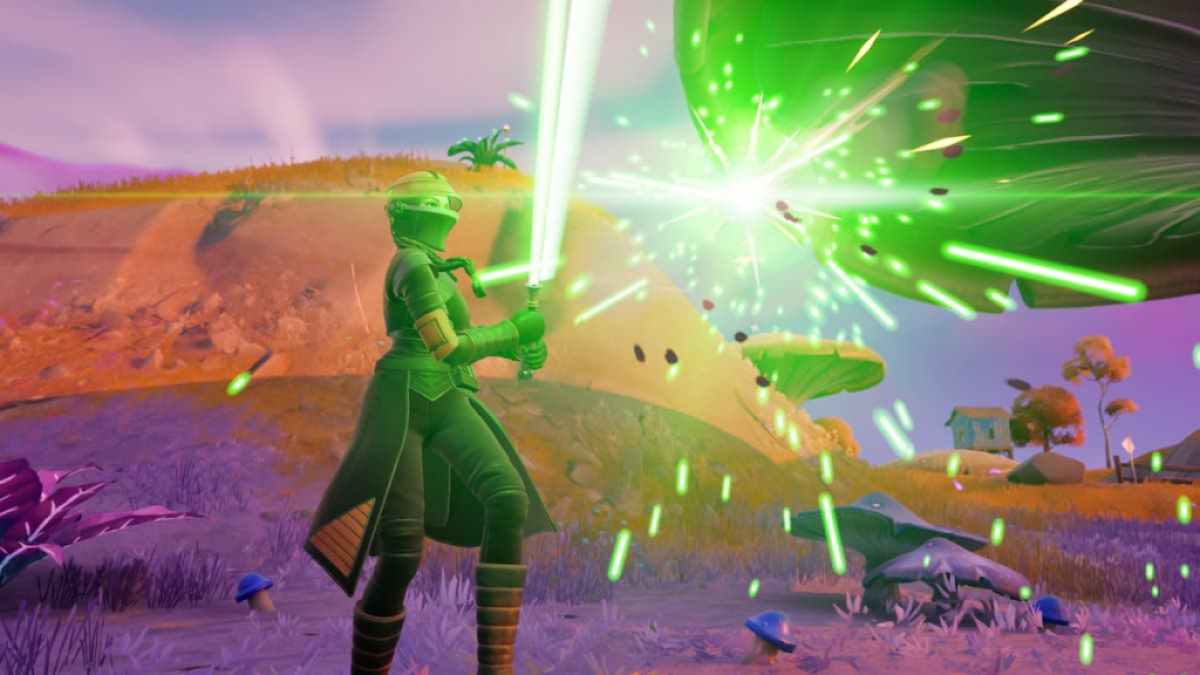 Lightsabers can deflect bullets and block incoming attacks. For this challenge, you will need to block 15 shots. This can be done all in one go if you can block effectively. You must square up to the opposing players and ensure you are facing them directly. Then, press and hold the block button:
Left-Trigger on Console
M2 on PC
If they fire multiple, quick-paced shots, they are capable of breaking through your block after a moment. You will want to throw in a dodge by moving in any direction while blocking to avoid this from happening. Perfectly timed blocks can occasionally deflect the shot back at them.
How to defeat Darth Vader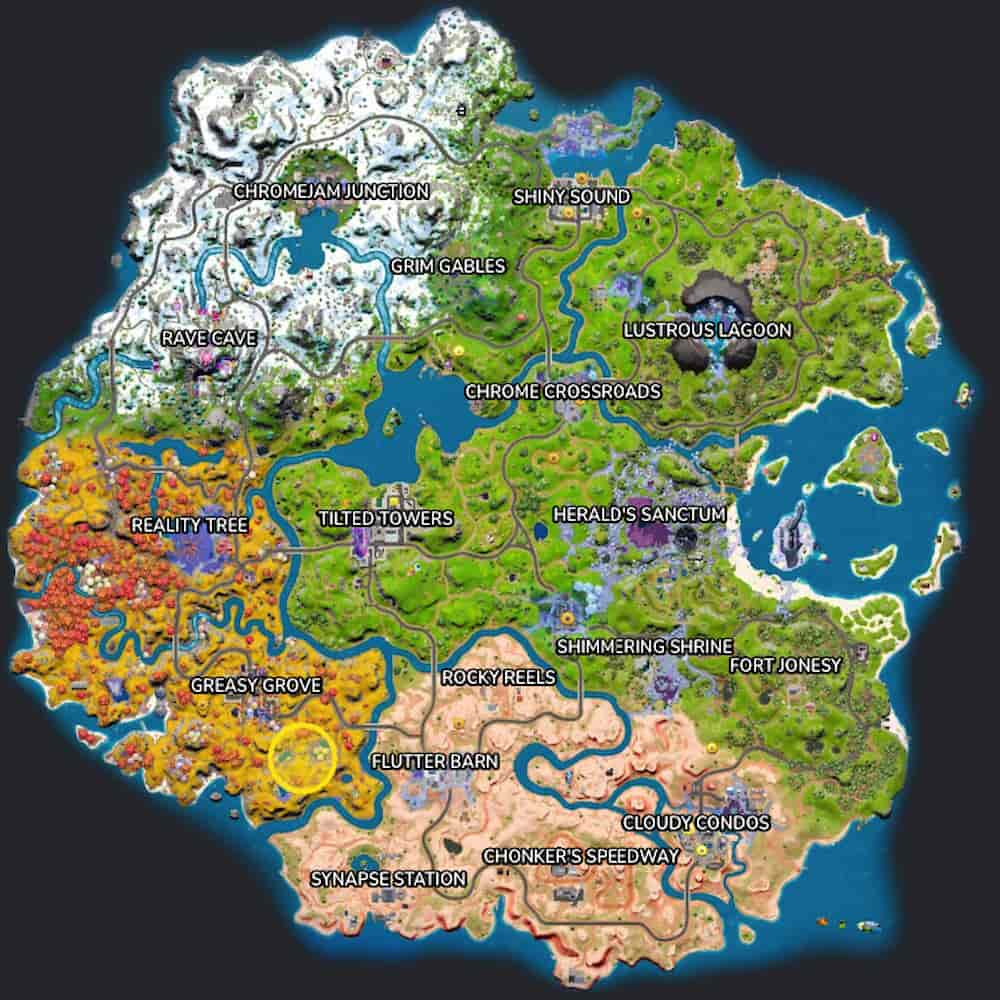 Your final Skywalker challenge is to face Darth Vader. He spawns at a Stormtrooper checkpoint just southeast of Greasy Grove beside giant mushrooms.
The best way to defeat him is to stay far from him. Avoid getting too close, as his Lightsaber is fatal if he can hit you. Once you break through his initial shields, you should be able to defeat him rather quickly. Keep moving and dodging his attacks and his Lightsaber throws. Ensure you are properly shielded before facing him.
Complete these exciting Star Wars-themed quests to earn extra XP and unlock more pages of your Battle Pass. You can utilize these powerful weapons to take down your foes and even challenge yourself to defeat Lord Vader himself. May the force be with you!
Looking for more Pro Game Guides Fortnite content? Check out our guides on Is Fortnite shutting down in 2022 or 2023? or How to complete a Bounty in Fortnite: All current Bounty Board locations!