In Fortnite Chapter 3 Season 2, players unlock various Outfits and other cosmetic items from the Battle Pass. The Chrome-themed season introduced several new characters to the game, including a mighty antagonist, the Herald. This boss can be found on the Fortnite map at the Herald's Sanctum POI. Here's how you can unlock the Herald Outfit in Fortnite.
How to unlock the Herald skin in Fortnite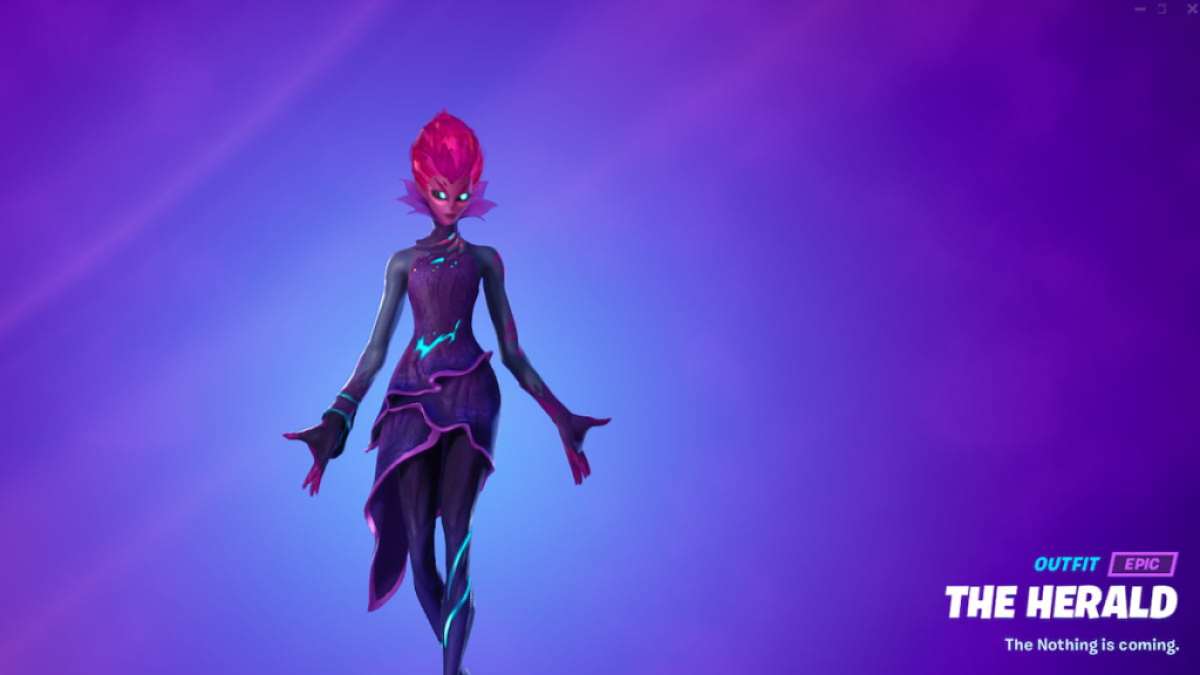 The Herald is the secret skin in Chapter 3 Season 4 Battle Pass, and players can easily unlock this outfit. Similar to Indiana Jones and the Prowler in previous seasons, players who purchased the Battle Pass can access the Special Quests, which have various cosmetics related to the Herald. You can unlock the Herald Outfit by completing three Herald Quests. The Herald (Burning Ember) is a Style Edit players can also unlock by completing the Quests. All of the Herald Quests are listed below.
Related: Is Fortnite Cross-Platform? How to toggle Crossplay
Eliminate Opponents (0/10)
Ignite Structures (0/50)
Damage opponents while Chrome-ified (0/500)
Tame Chrome-ified wildlife (0/2)
Destroy objects with the Explosive Goo Gun (0/50)
Get Chrome-ified while driving (0/1)
Talk with characters and deliver The Herald's warning (0/3)
Eliminate opponents at airborne locations (0/7)
Land at Herald's Sanctum and place top 10 (0/2)
You can complete three Quests from any of the abovementioned ones to unlock The Herald skin quickly in Fortnite. The challenges are relatively simple, and it's best to play with a friend or in a squad to complete them quickly. You'll also need to visit the Herald's Sanctum, one of the hot-drop POI's this season. Expect other players to land at this location, and get a gun before trying to complete any challenge.
For more Fortnite guides, come check out Is Fortnite based on a true story? – Fortnite Backstory here on Pro Game Guides.