Fortnite is one of the best battle royale games to play with the whole family. Not only can you squad up and take on other players, but there are always new quests to complete to challenge yourself and earn fun rewards. The Paradise quests in Fortnite reveal the story of the Island and the constant changes that seem to happen on it. Agent Jonesy continues recruiting you to help complete all sorts of crazy tasks while you're also striving for that Victory Royale. This time, you'll have to do a bit of dumpster diving to track down The Scientist's lost research.
Open Dumpster Locations in Fortnite
You only need to find one dumpster for this quest to work, but there are plenty of choices of where to go depending on where your Battle Bus is flying over. Bigger locations, such as Tainted Towers, will have multiple dumpsters, making them easier to find. However, these locations also guarantee more danger while attempting to complete the quest. Sometimes it's better to head to a more secluded area. You can find open dumpsters all over, including many gas stations along the road.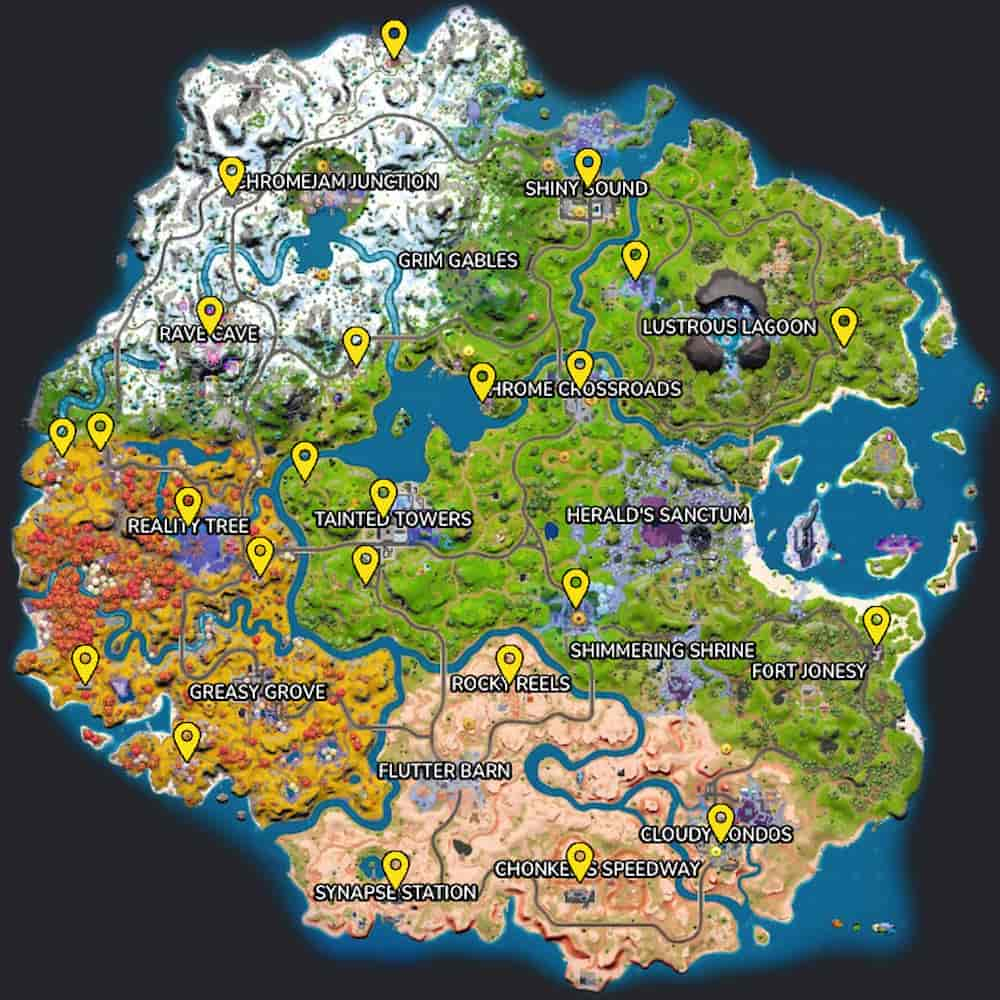 The Chop Shop - northeast of Chromejam Junction
Chromejam Junction
Shiny Sound
Sunflower's Saplings - northwest of Lustrous Lagoon
Gas Station - East of Lustrous Lagoon
Chrome Crossroads
The Glow - around Loot Lake
Gas Station - west of Loot Lake
Rave Cave
Shroom Chalet - southwest of Rave Cave
'Stools Fuels - southwest of Rave Cave
Reality Tree
Shroom Station - southeast of Reality Tree
House - northwest of Tainted Towers
Tainted Towers
Gas Station - south of Tainted Towers
Driftin' Double Pumps - southwest of Herald's Sanctum
Rocky Reels
Gas Station - east of Fort Jonesy
Displaced Depot - west of Greasy Grove
Fungi Farm - southwest of Greasy Grove
Synapse Station
Chonker's Speedway
Cloudy Condos
Related: Best spots to Launch into air using Launch Pads in Fortnite
How to find the last of the Scientist's Research Notes in Fortnite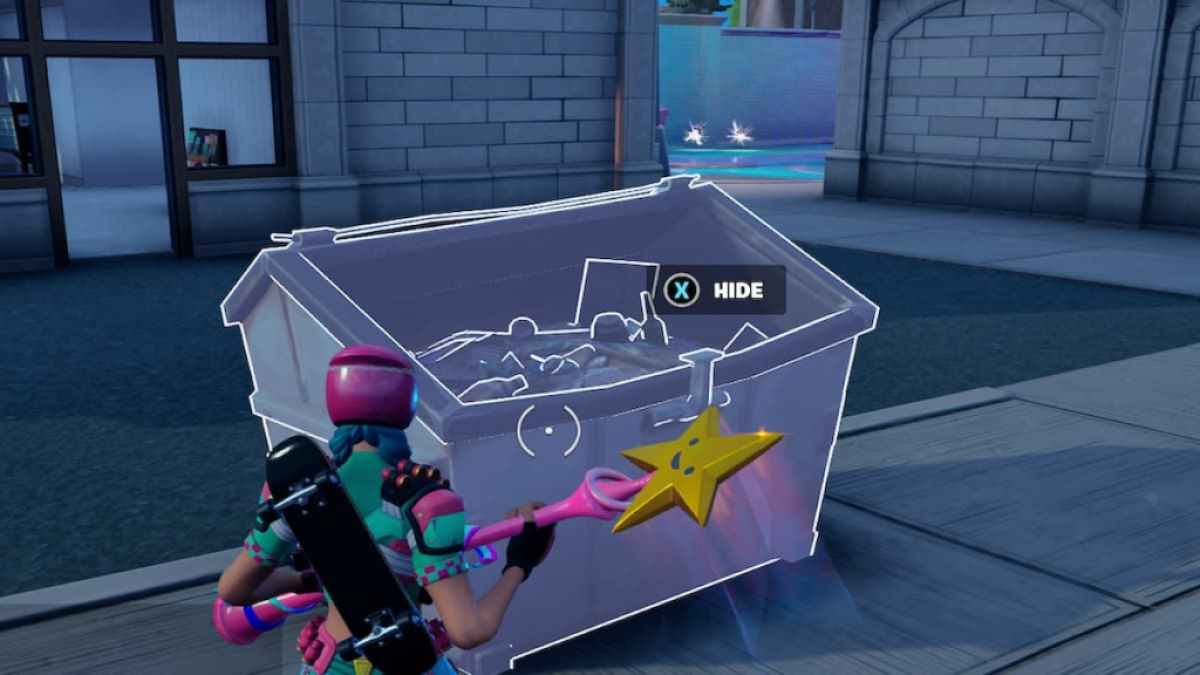 Once you drop in any of those locations, look around behind buildings, alleyways, or fenced-in areas. To search the dumpster for the research notes, you will need to approach it and select the option to hide inside:
X on Xbox
Square on PlayStation
E on PC
Once you jump in, you will see the research notes fall out onto the ground beside the dumpster. You can then jump back out and hold the same button to pick them up. This will prompt Agent Jonesy to confirm you found the notes and continue to the next step of the quests. You'll want to look out for any players while you are doing this. You'll need to restart if you are interrupted before picking up the notes. Happy dumpster dives!
Looking for more Pro Game Guides Fortnite content? Check out our guides on Where to find FireFly Jars in Fortnite? or How to get the Herald Outfit in Fortnite!