With the start of the new Season we have found an exciting new mechanic has been added to the game: Tameable Wolves! This is not the first appearance Wolves have made in Fortnite (they were first introduced back in Chapter 1), but it is certainly the first time wild animals have played a part. You're undoubtedly wondering: How do we tame them?
How to Tame Wolves in Fortnite
Assuming you don't include hiring Hunters as taming, this is also the first time you can make any creature fond of you in a match. What better way to start this than with Wolves? As of now, there is only one way to tame a Wolf into fighting on your behalf: Feed it.
Step One: Obtain Meat
Wolves can only be tamed if you have at least one Meat in your inventory. Before you approach them, it's strongly recommended that you hunt other animals, as they're easier to kill. If you're feeling daring, though, you can certainly hunt a Wolf for a piece of meat instead of a Chicken or a Boar.
Step Two: Find a Wolf and Make it Docile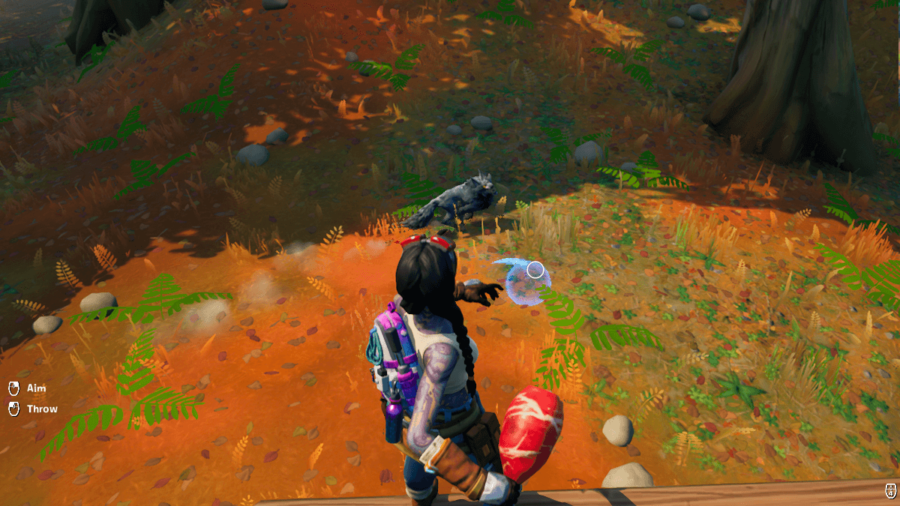 Once you have a piece of Meat, your next task is to find a Wolf. This is usually the hardest part, as Wolves are the rarest animals on the map. Generally, you have a much higher chance of running into them if you search forest areas, especially Weeping Woods.
One thing you can try to speed up the process is to enter a forest area and periodically fire your weapon. Wolves in Fortnite are attracted to sound, and if they hear your gun, they might come running to investigate. Once you find one, it's time to tame it!
Options Tip: It's also helpful if you have a Hunter's Cloak equipped, but not until you have found a Wolf to tame.
Once you've found a wolf, throw the Meat in your inventory near it. It will stop attacking you (if it was), lose its focus, and pay attention to the Meat instead. After it bites it, you have a short time in which you can finish taming it.
Step Three: Tame it!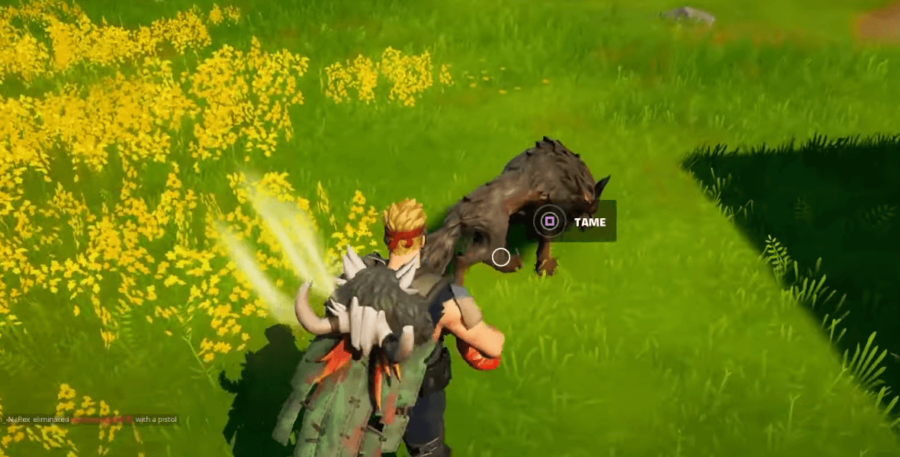 The second part of this step happens after the Wolf eats the Meat. Promptly approach it and interact with it when the option is available. The wolf will howl and some hearts will pop up around it. Congratulations, you now have your first-ever pet Wolf!
As you can see, guides don't need to be complicated to get the job done! Check out our full Season 6 Guide to see more easy-to-follow guides for the new Season!