Ninja is currently the top streamer on twitch and is a fixture in the Fortnite community. We're going to go through Ninja's Fortnite settings, sensitivity, as well as take a look at which mouse and keyboard he's using to dominate his opponents! Ninja's rise to success was actually more recent, he had been streaming for a long time. He started off in the pro Halo scene, switched over to PUBG, and then found the game for him in Fortnite.
You can find our look at more pro settings by visiting our Fortnite's Best Keybinds Guide!
Ninja Fortnite Settings - Mouse Sensitivity, Keybinds, Video Settings
If you are wondering what settings Ninja uses in Fortnite, we've got the screenshots below!
Mouse DPI
Ninja uses 800 DPI on his mouse.
Video Settings
Frame Rate Limit: 240 FPS
View Distance: Epic
Shadows: Off
Anti-Aliasing: Off
Textures: Epic
Effects: Low
Post Processing: Low
Vsync: Off
Motion Blur: Off
Show FPS: On
Fortnite Game Settings
Mouse Sensitivity X: 7.5%
Mouse Sensitivity Y: 6.5%
Mouse Targeting Sensitivity: 30%
Mouse Scope Sensitivity: 30%
Turbo Building: On
Auto Material Change: On
Sprint by Default: On
Ninja's Keybinds
Wall - Mouse 4
Floor - Q
Stairs - Mouse 5
Roof - Left Shift
Trap - 5
Use - E
Building Edit - F
Reload/Rotate - R
Crouch - C
Sprint By Default - On
Inventory - Tab
Map - M
Weapon Binds
Pickaxe - 1
Weapon Slots - 2, 3, 4, Z, X
Ninja's Gear
Here's a list of the gear Ninja uses on a day to day basis. I've included a link to where you can purchase each item, these are referral links and each time you purchase through them it helps support the site!
Ninja's Mouse: Finalmouse Air58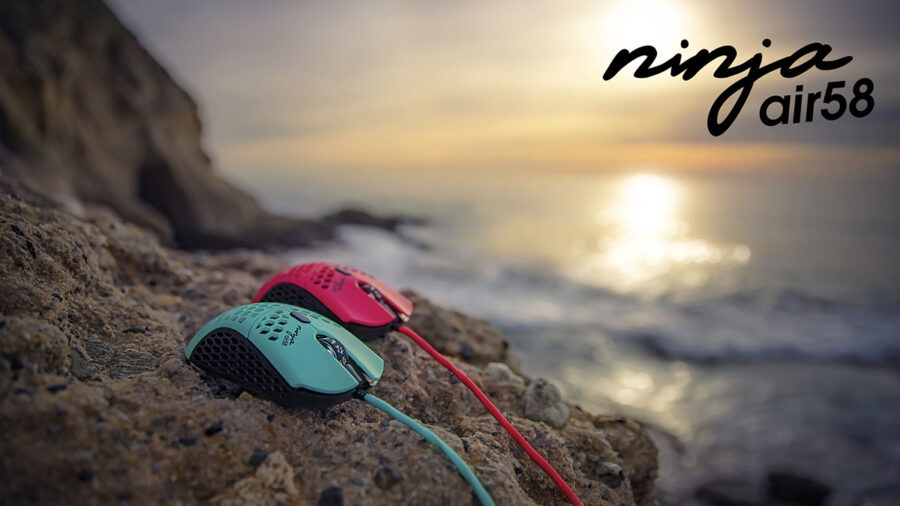 Ninja uses the Finalmouse Air58 Ninja which is his own exclusive mouse. They were on sale for a short amount of time before selling out completely. It is unclear if these will be back on the market anytime soon. The "Air58" is a reference to how much it weighs being only 58 grams all together.
OLD: Ninja's G502 Setup
When Ninja used the G502 these were the keys he used. I'm leaving them here if you might have that mouse and want to program it similarly.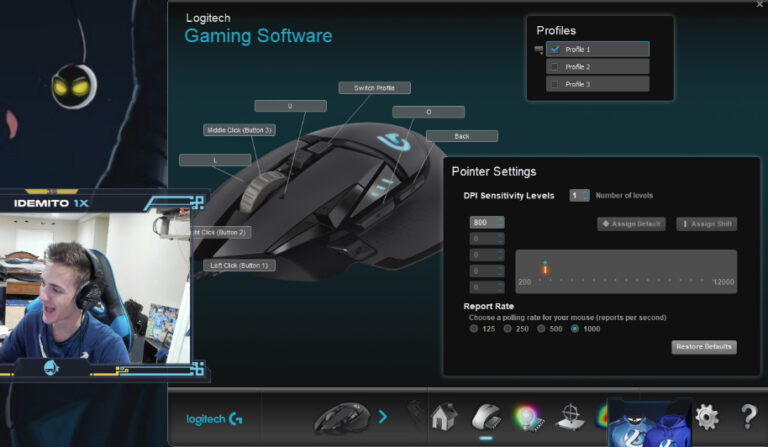 One of the highlights of the mouse is that you can customize a bunch of your settings to do different things. Ninja has made keyboard keys usable on his mouse. He has the Scroll Right (L) and Scroll Left (U) bound to both L & U while he has his Forward button bound to the O key. These correspond to his build keys in-game. He uses U for floors/ceilings, O for ramp, L for roof, and mouse 4 or back as it is listed in the settings for walls.
The mouse also comes with various weights you can add to it, if you like a heavier mouse for whatever reason. I am pretty sure that Ninja does not use these in his mouse.
Ninja's Keyboard: Ducky One 2 Mini RGB
Ninja's now rocking the Ducky One 2 Mini RGB. This is a very small keyboard and is missing the top F-keys and the 9-keypad on the right that you will find on standard boards. A lot of players are moving to these smaller options. If you only game on your PC, it might be worth trying out.
You can purchase this keyboard from Mechanical Keyboards!
Ninja's Headphones: Beyerdynamic DT 990 Pro
Ninja uses the Beyerdynamic DT 990 PRO Studio Headphones. These are a higher-end headset, so while these will work great for you if you want to invest the money, you can go a bit cheaper and still find quality. Sennheiser is another quality brand if you are looking for other options, and Logitech has some solid gaming headsets on the market.
You can purchase this headset from Amazon (Affiliate Link)!
Ninja's Monitor: Alienware AW2518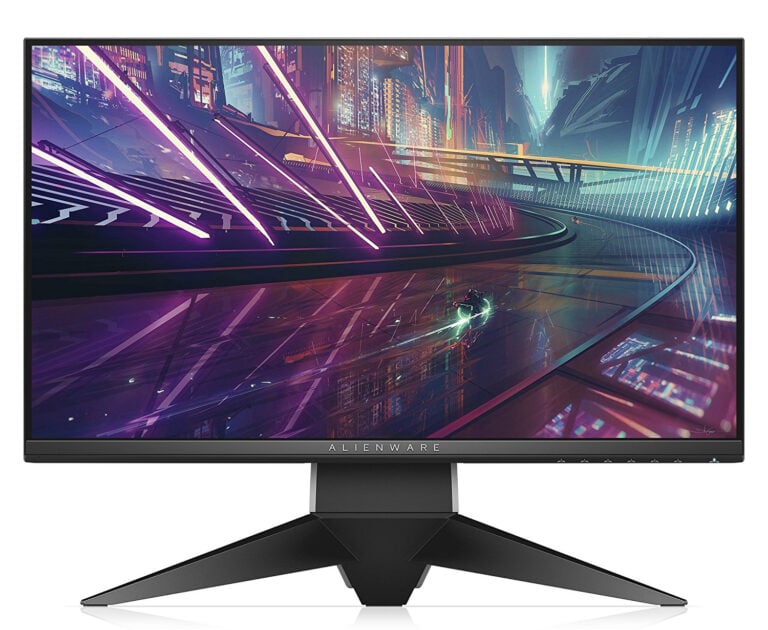 Ninja is using the Alienware Aw258 monitor. Ninja was sponsored to use this originally, but has continued to use it after the initial sponsorship stream (he might still be sponsored, I'm not sure). The main thing you are looking for in a gaming monitor is it being at the very least 144hz (this only useful if your computer can produce 144+ fps, so make sure you can do that), so you can find cheaper options that will do that for you. However, this is a pretty sleek looking monitor, and I'm sure you'd be very happy with it if you got it!
You can purchase this monitor from Amazon (Affiliate Link)!
Ninja's Big Moments
Here are some videos of Ninja hitting some milestones in his Fortnite career. If you want me to include some other videos, let me know in the comments!
Ninja's Highest/Most Kills SOLO Game
This is the most kills I found that Ninja has gotten in a solo only game: 30 Kills.
Ninja's Highest/Most Kill Solo SQUAD Game
This is the highest amount of kills I've seen Ninja get in a solo squad game: 32 Kills.
Ninja + King Richard's PC Duo Kill Record Game
Ninja and King Richard broke the PC duo kill record in a game by managing to pair up together and get 36 kills!
Ninja Duos With Drake
Here is Ninja's first duo with Drake. After a lot of technical issues getting these two together, they finally managed to get in the same game and temporarily managed to break the internet. This was a huge event, they were trending on twitter and the internet was buzzing and frantically creating new memes. They only had a couple of duo games, and then Travis Scott (rapper) and JuJu Smith-Schuster (NFL player) ended up joining up with them for some squads.
Ninja vs. Other Streamers
Ninja has run into some other popular streamers in game from time to time, so check out these epic battles below.
Ninja vs. Tfue
Ninja vs. Tfue Again
Ninja vs. Lachlan