If you're attempting to complete the new Wolverine challenge for week 5, then you're going to be on the the look out for a recently vacant vehicle that once held Wolverine himself! This is pretty easy to find, and you really don't have to do much other than land at the location to see the truck. While you are there, you might as well pick up the Gold XP coin, because it spawns inside of the vehicle!
Wolverine is now stalking the land of Weeping Woods and Slurpy Swamp. So, when you head there be careful, because he can dish out quite a bit of damage and he has a whole lot of shield and health to chew through. Thankfully, we won't have to go there to complete this challenge, but you will be facing off against in the near future, so be prepared!
Trask Transport Truck
To find the Trask Transport Truck location in Fortnite, you need to head to the northern portion of the map. It's just northeast of Coral Castle in the C1 map coordinate. What you are looking for is one of the smaller little locations that was cutout and dropped onto the Fortnite map. You will find the Trask Truck on the small circular chopped out section of land, it's a purple truck that Wolverine has recently escaped from.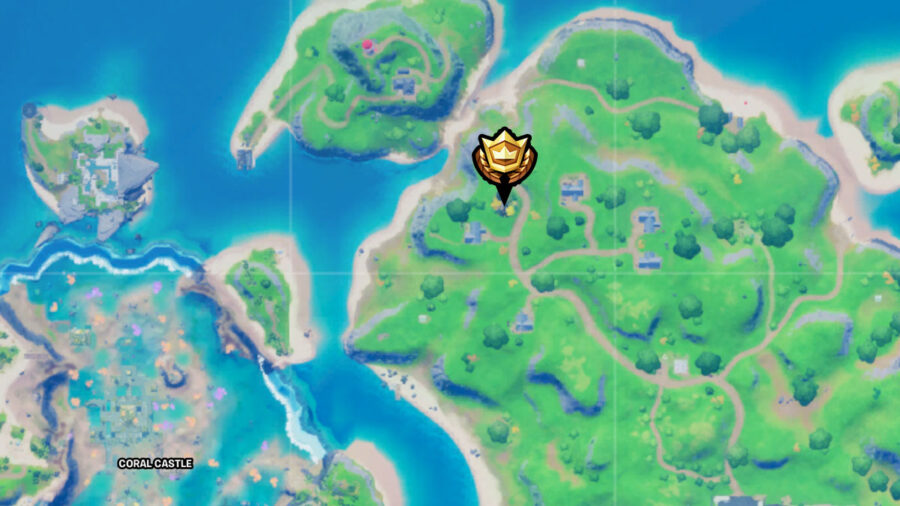 Once you complete this challenge you will earn yourself The MCG (Wolverine Vol.2 #145) style for your The MCG glider. This puts you one step closer to obtaining Wolverine, which will be unlocked next week after you've completed that challenge. Here's a look at the challenges you'll need to complete to obtain all of the rewards that are themed after the clawed superhero.
Launch off all Sentinel Hands without touching the ground
Defeat Wolverine
Damage with Wolverine's Claws (200)
Regain health as Wolverine (100)
There's a couple more challenges to complete after you obtain Wolverine, you will get an emoji and a banner for doing so. A leak has also shown that there's a Logan style that is modeled off of the movie with the same name. We're not sure yet how to obtain that, but you can be sure that we will be covering it because it looks awesome!